Care home residents feel the benefit of exercise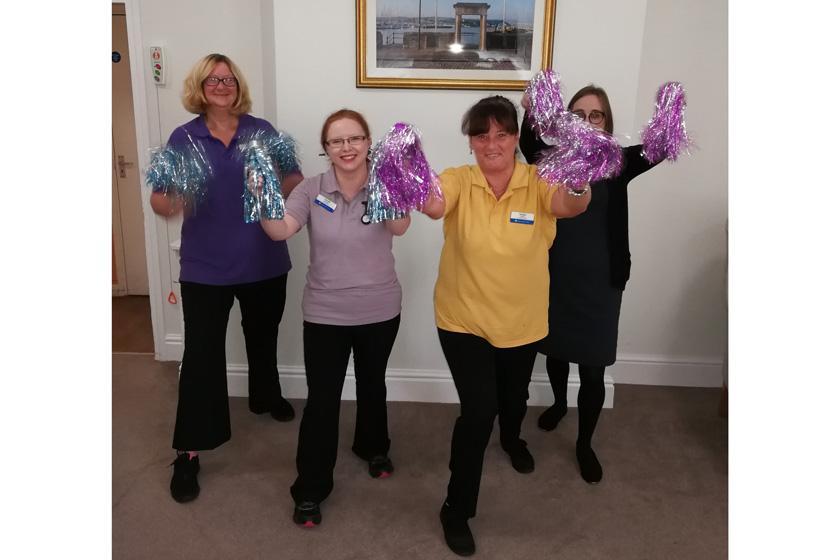 A Sanctuary Care in Plymstock home is bowling into great shape in the run up to Christmas, as part of an exercise programme to help boost residents' wellbeing.
Residents and the team at Furzehatt Residential and Nursing Home in Furzehatt Road are banishing the winter blues with a number of keep fit exercises.
Various exercise in care homes
From Zumba and armchair aerobics, where residents stretch with pom poms to upbeat music, to age curling and boccia – a precision ball sport, similar to bowls – residents, including those living with dementia, are feeling the number of benefits of staying active.
The Sanctuary Care home's activities leader Suzie Davis said: "We really promote healthy lifestyles here at Furzehatt as it is so important for everyone's wellbeing to live well and be active so that is why we bring the benefits of a local gym to them."
Resident Leonard Mogridge, 88, added: "I enjoy all the exercises, especially the balloons, boccia and hoopla. I feel better for doing them and they are a lot of fun too – it doesn't feel like we are even exercising."
85-year-old resident Jean Coumbe continued: "It is so lovely we all come together to exercise. It is so enjoyable and sociable! I also found it relaxing and can feel the benefits, especially after the stretches in the armchair exercises."
Exercise and dementia
Exercise not only improves physical fitness and mobility which can help people to maintain independence, but also has proven benefits to improve sleep, social interaction, confidence, self-esteem and mood for residents living with dementia.