Sanctuary Care home recognised for its response to residents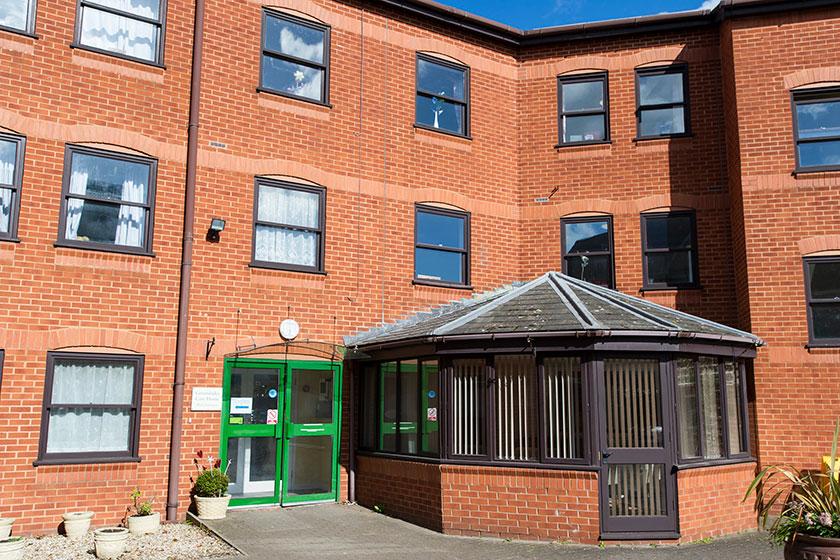 Sanctuary Care's Greenslades Nursing Home in Exeter has been commended for going the extra mile after receiving a 'Good' rating from the health and social care watchdog.
The Care Quality Commission (CQC) rated the home's response to residents' needs as 'Outstanding' as well as recording 'Good' ratings for its levels of care, leadership, safety and effectiveness.
Staff were particularly praised for the close relationships they developed with residents, enabling them to provide care tailored to each person's individual needs.
One relative said: "The staff are magnificent. No-one else could look after my wife as well as they can. I am 100 per cent happy.
"My wife can't speak but they always talk to her and they seem to have good 'conversations'. Staff sit and talk with her, she does balloon games and they tell me how being with her is a pleasure."
The home's care for residents at the end of their lives was also described as 'excellent' in the report, adding that some residents' quality of life had improved as a result and that families were involved in care plans.
Inspectors also noted that the activities programme was varied and included visits from musicians and animal centres as well as trips out. There were also links with local colleges that saw students carry out successful placements at Greenslades.
Home manager Tselane Selokoma said: "To receive a 'Good' rating from the CQC is very welcome and is testament to both our staff and the residents they care for.
"I am particularly proud that our response to the needs of residents has been recognised and I know the team take great pride in getting to know residents and ensuring they receive the best care possible."