Beryl's passion for physical exercise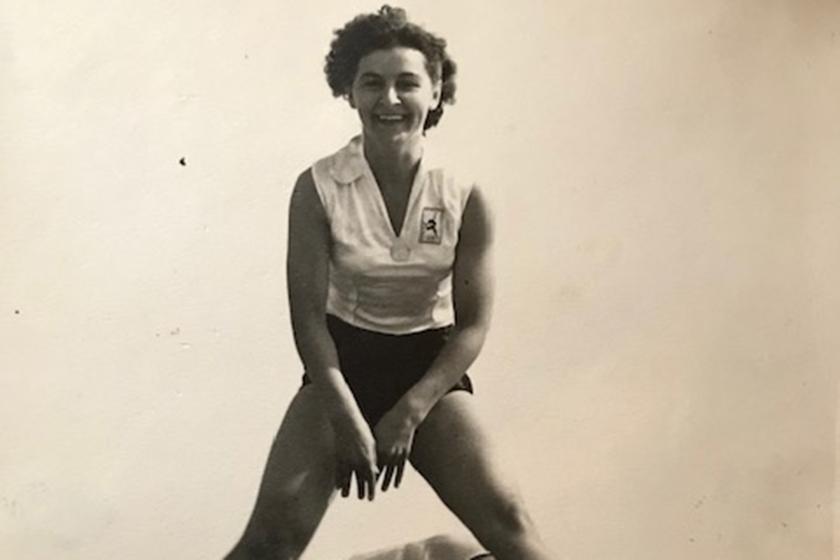 After falling several times at home, problems with her balance meant Beryl Richens was forced to give up teaching classes, something which broke her heart as keeping physically active has always been a huge part of her life.
In 1948 Beryl joined the Women's League of Health and Beauty and was asked to do fitness classes. From here she trained with the South West Keep Fit Association (KFA) and ran exercise classes across Gloucester, Cheltenham and Tewkesbury.
She says: "I loved it. It was something I have done since I was 18. I got so much pleasure from doing it."
Having moved into Sanctuary Care's Heathlands Residential Care Home in Pershore, the home's activities assistant and carer Val Murphy decided to approach Beryl to see if they could find a way for her to continue to do what she loved. Very soon with Val's help Beryl was delivering chair exercises for seniors – her fellow residents - from the safety of her wheelchair. The first class was a huge hit and they have never looked back!
Beryl says: "I get satisfaction that they are still trying to do something and move their bodies a little differently. You have got to do something to keep the old joints going, we all stiffen up eventually and it makes you feel younger."
With encouraging words from Beryl "never give in" and "think about your thigh muscles", everyone is smiling.
Speaking about Beryl's chair exercises Val said: "The first class she did she was so confident it was like she had never been away! She is so determined she won't give up."
The satisfaction Beryl gets is clear to see, she says: "I still think I am pretty good for 90!"