GFitness fabulous residents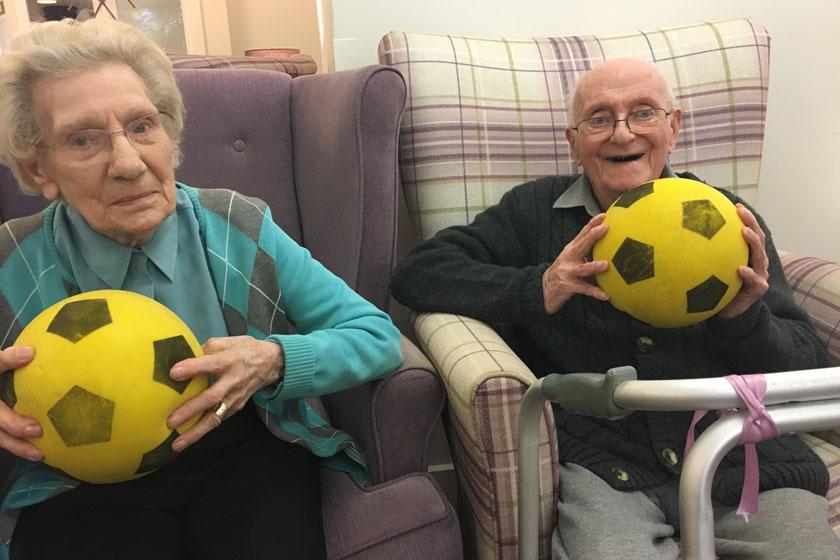 A Sanctuary Care home in Worcestershire is getting 'G Fit' for the New Year, as part of an exercise programme to encourage strength, balance and co-ordination.
GFitness is an inclusive exercise class with residents of all abilities at Hastings Residential Care Home in Malvern getting involved in activities such as armchair exercises using bands or balls as well as standing and balance work exercises.
As well as promoting health and wellbeing, the benefits of being active can help with balance, flexibility, socialisation as well as cognitive stimulation, maintaining independence and reducing falls.
The Sanctuary Care home's activities leader April Walwyn said: "Our residents always look forward to our GFitness sessions; it's an opportunity to socialise and have fun, as well as get some gentle and well needed exercise."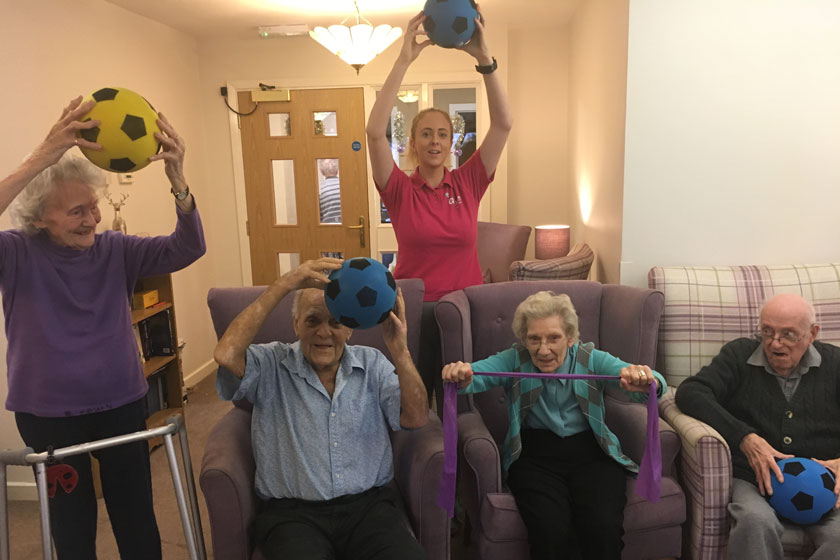 Resident John West, 88, added: "It's a good laugh, keeps you moving and its fun."
Emily Probert, GFitness instructor concludes: "There's no age limit on fitness and what you are capable of doing."