Resident takes flight over Sanctuary Care home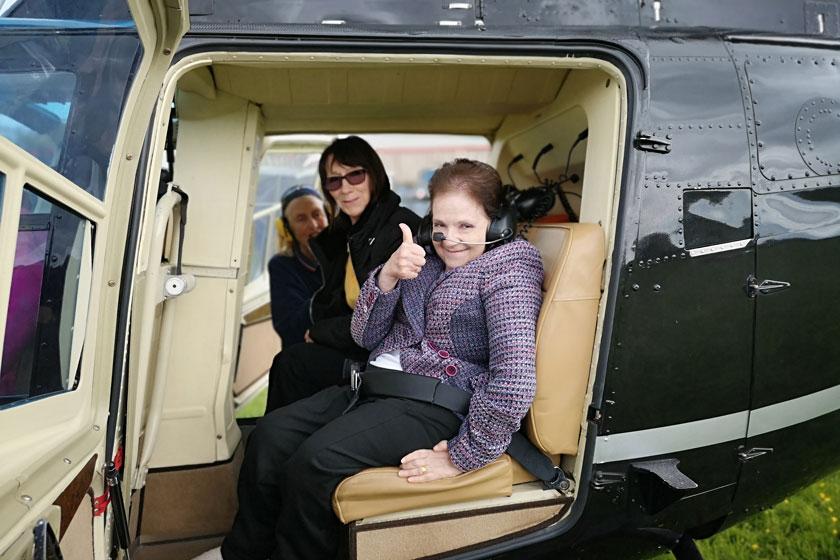 A Sanctuary Care resident has taken flight in a helicopter over Weston-Super-Mare to prove that nothing should stop you doing anything you set your heart on.
Adele Steen, 69, who has used a wheelchair all of her life due to contracting polio at 10-weeks-old, was given the opportunity by Beach Lawns Residential and Nursing Home due to her fascination with the sky.
Staff, residents and family gathered on the ground to see determined Adele, who has also survived life-threatening liver failure, fly over the home in a ride facilitated by The Helicopter Museum.
Upon landing, Adele couldn't stop smiling. She said: "Amazing, just amazing. It's made me want to try a parachute jump next."
Home manager Lyn Taylor added: "It was a fantastic atmosphere with the other residents there to support her.
"Adele certainly has a lust for life and there's no stopping her. We are so pleased that she fulfilled her ambition and we are very proud of her."
Lee Mills, manager at The Helicopter Museum, said: "We always try to cater for everyone no matter their ability and we were only too happy to help."