A step forward in time at new care home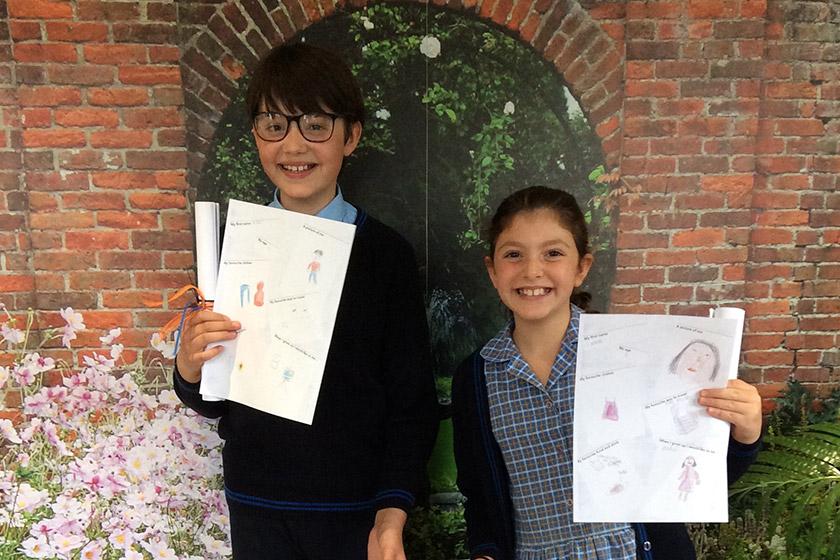 Creative school children enjoyed an exclusive tour of a newly-opened Sanctuary Care home in Devizes, bringing artwork for a time capsule to bury in the gardens.
Armed with stunning artwork created by every member of St Margaret's Preparatory School, students and teachers visited Briggs Lodge Residential and Nursing Home in London Road to share their creativity.
Nine-year-old Carina Chicco and 10-year-old Arthur Barlow, along with teachers Helena Harris and Izzy Craine, visited home manager Peter Barlow and his team to present the pieces. They will be buried in a time capsule on the site of the home, which provides residential, residential dementia and nursing care for up to 66 residents. The capsule is to be opened in the year 2079.
Helena Harris said: "We took the approach that when people open the capsule in 60 years' time it will be interesting for them to know what children liked in 2019. The artwork focussed on self-portraits, showing the children's favourite clothes, favourite food and drink, their preferred way to travel and what they want to be when they grow up. 
"I wonder if anyone will track down the children in six decades from now, to find out whether or not they became what they wanted to be when they grew up! It was a very worthwhile experience for all the children. A very lovely community and cross-generational project which we have thoroughly enjoyed being a part of."
Every single member of the school, from Kindergarten to Year 6 got involved in the project.
The children enjoyed an exclusive tour of the home, which features an open plan lounge and dining area, on-site café, library, hair and beauty salon and cinema room.
Home manager Peter Barlow said: "The children were wonderful ambassadors for their school we were very proud to have them here at Briggs Lodge. They had the opportunity to meet some of our very first residents and we would love for them to return as intergenerational activities are so beneficial for people of all ages."
If you are interested in finding out more about the home for you or a loved one please call 01380 711622.