Inspirational Dani shortlisted for prestigious award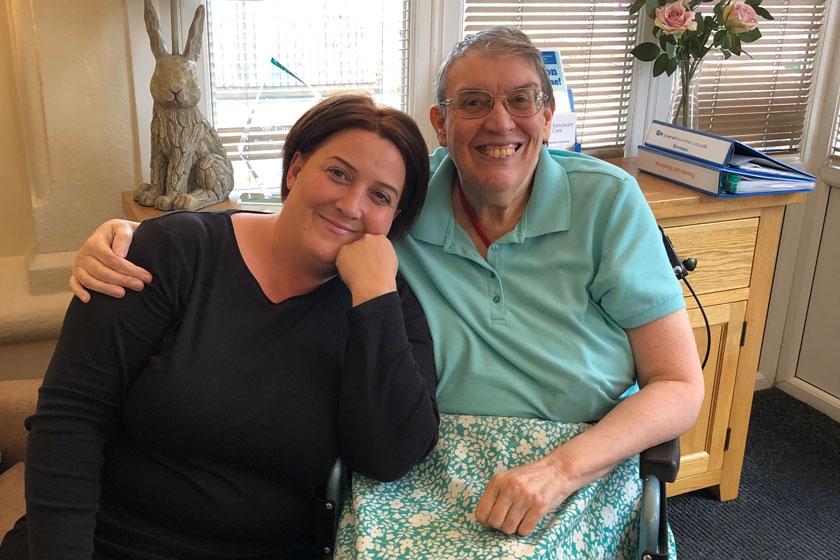 A Sanctuary Care activities co-ordinator who enriches the lives of her residents has been shortlisted in the regional finals of the Great British Care Awards.
In November Dani Dunn, who works at Ravenhurst Residential Care Home in Stourport-on-Severn, will take on care professionals from across the West Midlands to find out if she has won the Care Home Activities Organiser Award.
Nominated by home manager Andrew Green, Dani, who has worked at Ravenhurst for nine months, said of her success: "When I found out I was so shocked but so pleased that Andrew had nominated me.
"I love being here and the fact that I can see how different activities help the residents with their confidence and wellbeing."
Enriching lives in every way possible
Dani was nominated for how her ideas and activities have truly enriched the lives of her residents, who receive both residential care and dementia care. They include an intergenerational project with children from a pre-school in Stourport-on-Severn, who regularly come to the care home to join in with activities and form wonderful bonds with the residents.
Other popular activities she has organised include helping one gentleman to fulfil a lifelong dream of riding in a helicopter, ice skating, as well as visits from all creatures great and small – from insects and creepy crawlies to a horse and alpacas.
Hydration has been another area Dani has looked at over the summer, with some fantastic results. She created some jelly shots filled with fruit which went down a treat with the residents.
On hearing the news one of the home's residents, Rita Hardiman said: "Dani is a bright, enthusiastic, innovative activity co-ordinator with unusual ideas. She encourages everyone to participate, so that all are catered for according to their ability. She is a major asset to our general wellbeing in the home."
Andrew Green said: "Dani has been a breath of fresh air into the home, tirelessly determined to make a difference to peoples' lives. Residents thrive on her enthusiasm and drive. She has displayed innovation in abundance and has enhanced the home's network of college and school placements to make us truly part of the community!"
Dani has been invited to an awards ceremony at the beginning of November at the ICC in Birmingham, where the winner will be announced.