Sky high dreams come true for care home resident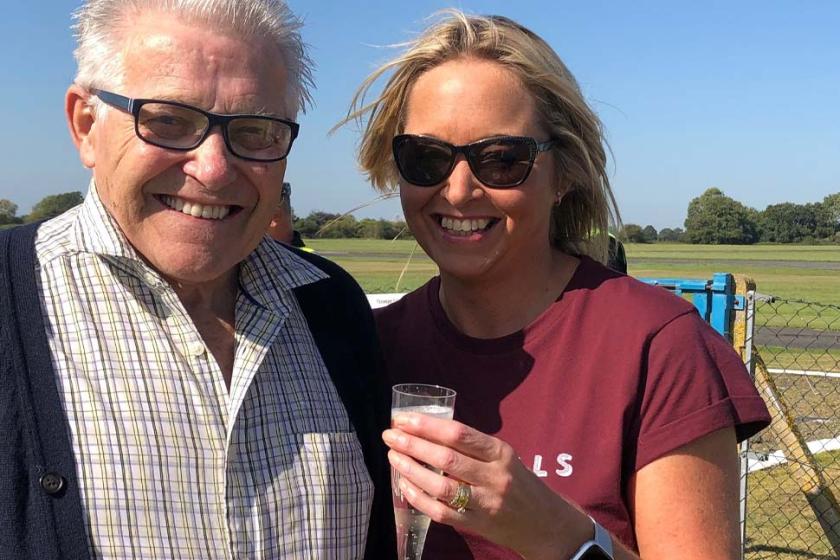 Dreams of flying in a helicopter have become a reality for a young at heart resident from a Sanctuary Care home in Stourport-on-Severn.
David Andrews, 81, a resident at Ravenhurst Residential Care Home, fulfilled his lifelong ambition and flew with his daughter from Halfpenny Green Airport up and over Wolverhampton Wanderers Football Club. 
The pipe dream came to life following an activities session at the home called 'Dream Catching', where staff listen to residents' wishes and try to make them happen.
Danielle Dunn, Ravenhurst's activities leader, said: "David had also told me he'd like to win the lottery and try sky diving, but I thought the helicopter ride was the most realistic thing I could help with.  
"I was thrilled to watch the flight on the day - with my feet firmly on the ground. It was clearly a very emotional experience for both father and daughter."
David's daughter, Vanessa Conde, added: "I know my father is very independent and likes to try new things - but this is something I could never have imagined us doing together."
David commented: "It was the best experience I've ever had!"