Sanctuary Care home in Westminster earns praise from CQC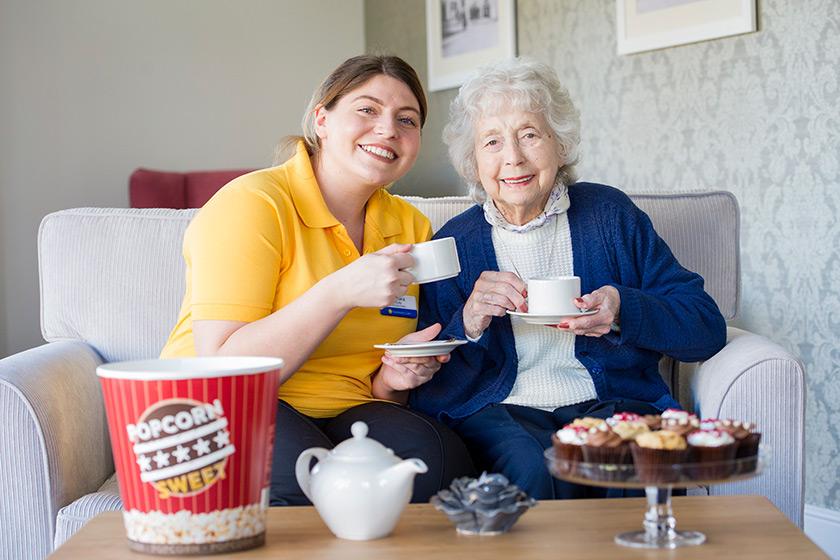 A Westminster care home managed by Sanctuary Care has received an upgrade from the English health and social care regulator.
Carlton Dene Residential Care Home in Kilburn Park Road was rated 'Good' by the Care Quality Commission in its latest inspection.
It marks a transformation that has seen the home go from 'Requires Improvement' to 'Good' in the space of just six months.
Sarah Clarke-Kuehn, Sanctuary Group Director – Care, said: "This is fantastic news for everyone at Carlton Dene. So much hard work has gone into making sure our residents receive the highest level of care at all times and this report from the CQC is testament to that.
"Our focus now is to ensure these standards are continually upheld and improved upon as we strive to enrich the lives of the residents in our care."
Carlton Dene, which provides nursing care for up to 42 people, was rated 'Good' for its levels of care, safety and leadership, as well as for being effective and responsive.

The CQC praised the Sanctuary Care management, saying the home "was consistently managed and well-led", and that the culture "promoted high-quality, person-centred care".
Inspectors noted how "people were supported and treated with dignity and respect" as well as being involved in how their personal care was provided.
This was supported by the use of kradle, Sanctuary Care's bespoke in-house iPhone app which allows residents' care plans to be recorded and updated electronically.
Residents felt safe at Carlton Dene and staff "appropriately assessed and mitigated risks to people's health and safety" and administered medicines safely, the CQC commented.
"People gave good feedback about their care and we observed good interactions between care workers and people using the service," the report said.
Sanctuary Care, which is part of Sanctuary Group, manages more than 100 care homes across England and Scotland, providing care to over 5,600 residents.