Rita's story for Time to Talk Day 2020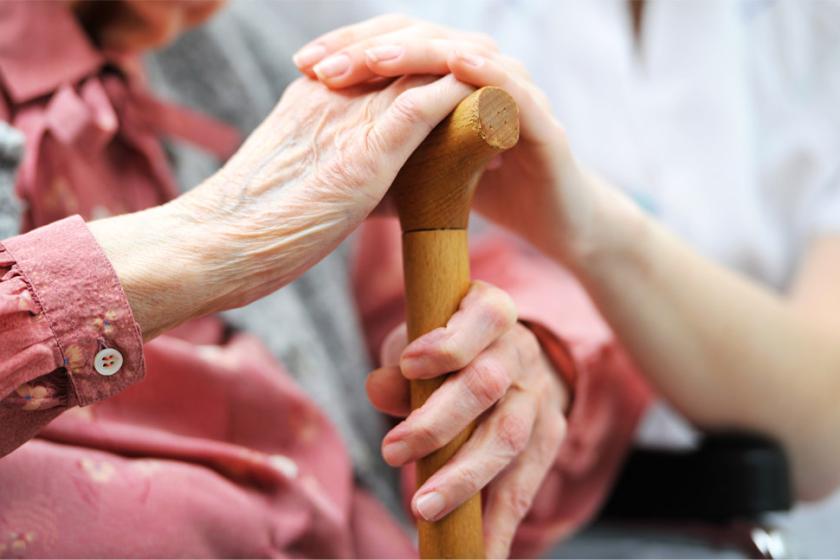 As part of Time to Talk Day 2020, a resident at a Sanctuary Care home in Stourport reveals how the team helped her to overcome her struggles with mental health.
Rita Hardiman credits the support she has been given by staff at Ravenhurst Residential Care Home with helping her to look beyond the despair she has felt in the past.
The 74-year-old said: "After living at Ravenhurst for three years, I'm nothing like the person I've been for basically my whole life, and certainly not the wreck of 2016. When I fall down and say 'I can't', there's someone there to pick me up and firmly say, 'you can'. I'm truly living a wonderful life."
Before moving into the home, in Lickhill Road North, Rita was suffering from depression.
She said: "I found I could no longer look after myself and was very lonely. After living alone, I had spent Christmas 2016 in a different care home and was accepted at Ravenhurst in the New Year."
Once she moved into Ravenhurst everything changed for the former teacher, who started to struggle with her mental health in 1980 when she had a nervous breakdown. After losing her mother and having to give up work because of a debilitating medical condition, she felt depressed and isolated.
She said: "I remember thinking 'What's the point in living?' The highlight of my life used to be when a lady from Age UK rang me for a weekly chat – how I valued that 10 minutes."
After moving into Ravenhurst, Rita formed a very close bond with many of the staff, especially activities leader Dannii Dunn. She said Dannii has been "invaluable" for her, encouraging her to talk and share her problems.
Rita added: "When it comes to mental health, talking is absolutely vital, otherwise the problem will fester inside until it becomes a serious situation. Releasing your thoughts to someone you trust is so cathartic."
The aim of Time to Talk Day, led by Time to Change, is to stamp out the stigma about mental health problems by encouraging people to be more open.