Celebrating International Women's Day with Sanctuary Care's Sarah Clarke-Kuehn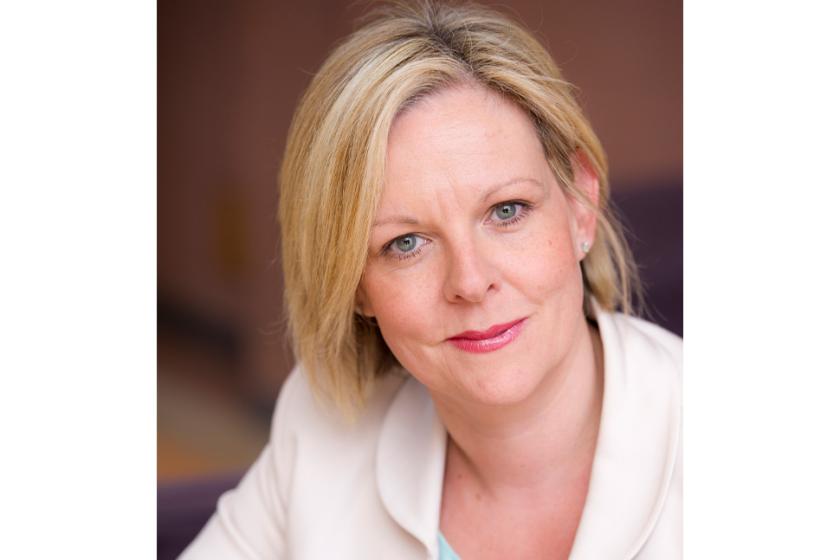 To mark International Women's Day, Sarah Clarke-Kuehn, Group Director at Sanctuary Care, talks about her personal journey and how she has developed her own career from an accountant to an adaptable, transparent and passionate leader of a national care provider.
With even-further aspirational goals within the care sector, Sarah shares her story and how the celebration of skillset, ambition and development should be equally recognised, no matter your gender.
Sharing how a career change can be a really positive thing, Sarah started: "After a very traditional educational route via A-Levels and University, I started my career in finance. I worked hard and progressed, but I started to realise that my real passion lay in a different direction."
"Training as an accountant gave me a strong foundation which I will always be incredibly grateful for as I was lucky enough to work for some fantastic organisations that have never put barriers in my way, but I knew very early on I wanted to utilise my commercial skills, acumen and even financial training to transform and lead a business to identify real improvement, efficiencies and drive a business forward. And for me that's a passion, that's what has always excited me."
"When I left a very commercial industry to join Sanctuary, I found a Group which mirrored my social values. At Sanctuary I found a position where I can use my skills, drive and commercial background to accelerate a business forward."
"Sanctuary is a not-for-profit organisation. I knew I wanted to make a real difference in the business by making it as effective and efficient as possible, so we could reinvest even more money into better properties for our tenants, and even better care and support for our care operation. That defined end-goal is what has driven me throughout my career at Sanctuary, to do something I genuinely love every single day."
Passion for drive and business change is Sarah's real motivator, she continues: "In my opinion to be an influential leader, driving change and motivating your teams is vital, no matter your gender. What excites me is working with people and teams. I am incredibly lucky to have such a supporting Senior Management Team (SMT), with a wealth of experience within the care sector, each bringing with them very different skillsets.
"The key to motivating a team, as cliché as it sounds, is to be a team. Understanding people's strengths and playing to them, engaging them and making sure they are part of every decision we make. They will all have an opportunity to influence the direction of our care and how we do it."
"It goes much further than my SMT, it's business-wide. I am continually promoting an open culture within Sanctuary Care. I expect open and engaging communications – I am open, transparent and ask for their views to which I'm actively listening and responding to. I value all our teams and the part they play in making our business thrive. I want to be even more visible so I can do this even more, not just me but my entire SMT. I may not directly manage all teams, but I want them to influence as many decisions as they can to keep them engaged, aware, ambitious and delivering the highest quality care to our residents and enriching their lives."
Talking about a number of ambitious objectives for Sanctuary Care under Sarah's proactive leadership, she explains: "Sanctuary Care currently has three Outstanding care homes, rated by the CQC - I want to showcase the great care we deliver and get the recognition we and my teams deserve. We are not afraid of modern technologies and we are passionate about embracing change - and if you put the two of those together, along with committed staff, you get something really unique and different. Something that truly enriches the lives of our residents."
"I'd like to see Sanctuary Care leading the way, being recognised by our peers and sector influencers. I want us to no longer be the best kept secret in the care sector."
Sharing her views on celebrating equality and International Women's Day, Sarah concludes: "I think we should celebrate every gender. I think we should celebrate people's successes - those who paint a vision, those who lead and those who motivate. We should embrace any opportunity where we can focus on and highlight the great staff we have, those who have great leadership qualities. I wholeheartedly support that, whether they are male or female, we should be celebrating these people."
"When I changed my career, I challenged myself to push aside my self-doubt and reviewed a job description that excited me. And even though at the time, I couldn't do 100% of the job profile, I recognised where I could add value and make a business flourish. And I urge more people, especially females, to do the same. Let go of your insecurities and find your passion and purpose."
Sarah Clarke-Kuehn
Group Director – Care
Sanctuary Care
Twitter: @theSarahCK
LinkedIn: https://www.linkedin.com/in/Sarah-Clarke-Kuehn-9538aa21/
Website: www.sanctuary-care.co.uk