Our wonderful residents sharing joy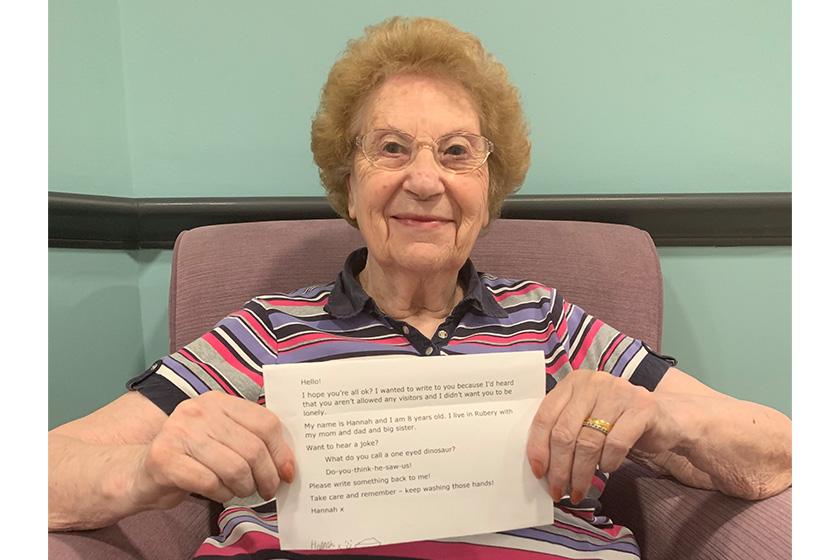 Our amazing residents and teams have shown that, yes we are in a global pandemic, but we can still come together, share exceptional moments and still enrich lives with the help of our amazing communities. Find out exactly what our fabulous residents and incredible staff have been up to…
Letters from youngsters in time for #IntergenerationalWeek
Residents at Bartley Green Lodge Residential Care Home, a care home in Birmingham, received a gorgeous surprise through the post. A local 8-year-old child wrote a small note to all the residents,  which included a little joke which raised a giggle or two: What do you call a one eyed dinosaur? Do-you-think-he-saw-us!
All the residents loved the thought behind the letter, including Dorothy Bromwich (pictured above). She said: "The letter was so good and the joke gave me a little chuckle! It's really nice to know we are being thought of at the moment."  
Sharing joy across care homes in Oxfordshire…
Our residents in Wantage, Oxfordshire, have also had a lot to share and say.
Residents from Wantage Nursing Home have been sharing messages with loved ones to reassure them they are happy and okay, including Heather Cottrell (pictured below), who said: "To all my children. Missing you very much. I love you all."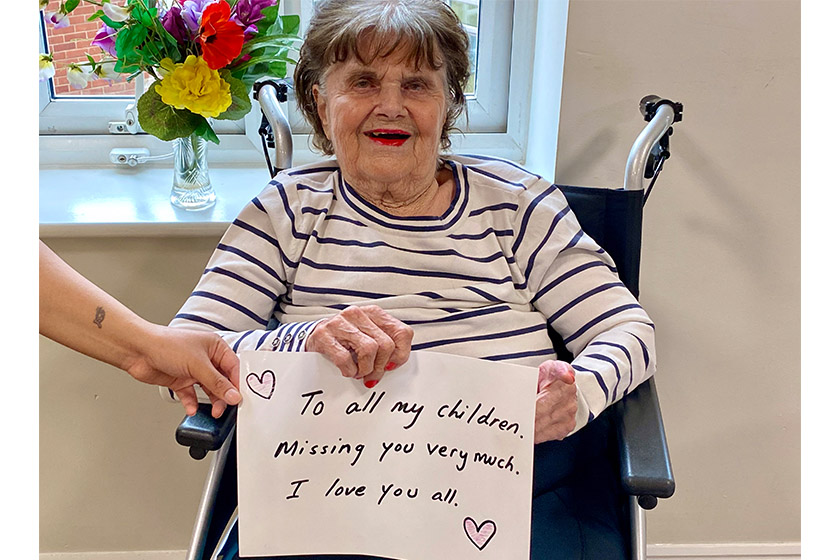 …and across care homes in Scotland!
And finally north of the border. Residents at Cedar Court Residential and Nursing Home in Peterlee received beautiful bouquets of flowers from their wonderful friends at their local Lidl store.
Another great example of community spirit at its finest.