How Sanctuary Care is looking after the wellbeing of residents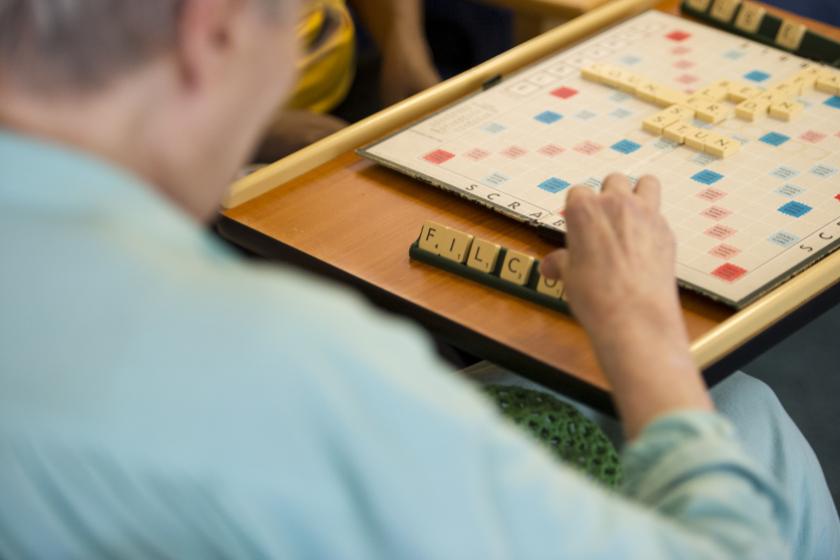 The mental and physical wellbeing of residents has always been Sanctuary Care's top priority but in these strange and unprecedented times, that has become even more important.
To safeguard residents amid the Covid-19 pandemic the national care provider has closed the doors to its 102 homes across England and Scotland to non-essential visitors.
Staff are following the guidelines from Public Health England to ensure residents remain safe and continue to receive the highest quality of care, while some staff have even volunteered to stay in homes for as long as needed.
Although access to homes has been restricted, residents have been able to keep in touch with their families, local communities and other homes as kind-hearted staff are using technology to keep everyone connected.
Sanctuary Care has delivered iPads to all of its homes so that residents can speak to their loved ones over FaceTime and also send messages and pictures.
Sarah Clarke-Kuehn, Group Director – Care, commented: "Although minimising non-essential visits was necessary for resident safety, we completely understand this is very difficult for our residents and their loved ones, particularly in regard to their mental health.
"Now more than ever, ensuring both the physical and mental health of staff, residents and their families is vital for us."
The tablets have been an instant hit with the relative of a resident in Tyneholm Stables Care Home in East Lothian, Scotland, contacting staff to thank them for facilitating family contact in these challenging circumstances.
Similarly, delighted residents at Nunthorpe Oaks Residential Care Home in Middlesbrough were inundated with messages of support and photos from the local community after putting out an appeal on their Facebook page for people to get in touch.
A singer also performed an open air concert in the home's car park for residents to enjoy from the safety of their windows.
The choir at Ravenhurst Residential Care Home in Stourport, Worcestershire, recorded a video of songs which was sent to a number of care homes in the South West for fellow residents to sing along with.
Known as the Ravenhurst Angels, set up last year as a way for fellow residents to share their love of music, sang hits including You Are My Sunshine, Que Sera Sera and Somewhere from West Side Story.