The importance of social connection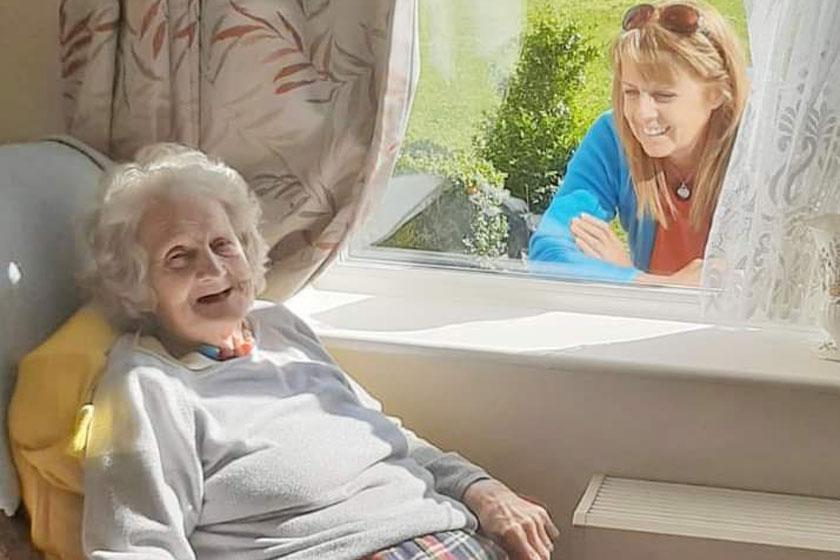 It's times like these, when you're living through a global crisis, that you realise the true importance of social connection.
How celebrating the little things, and staying in touch with loved ones and your wider community - whether that's through conversation, exercise, sharing messages and so much more - really does enrich your lives.
Staying connected in care homes in Birmingham
When our doors closed for non-essential visitors for the safety of our residents and teams, we immediately shipped out iPads to every single one of our homes so residents can stay in touch and connect with those they love most. But social connection hasn't just been taking place on screen.
We've seen residents keep in touch with family and friends, and even new pen pals, by writing good old-fashioned letters and sharing beautiful paintings and photos.
We have also seen some loved ones continue to visit our homes for a quick glance and smile through our windows. Our kind and caring teams ensured our residents were sitting in the right spot, at the right time for the ultimate family surprise - just like we did for Josie.
At Redhill Court Residential Care Home, a care home in Birmingham, Josie moved in just before all non-essential visits were temporarily paused. So to check in and organise the perfect surprise, Josie's daughter dropped by to say hello (pictured above).
Home manager Joanne Sheppard said: "It really was a special moment. The photo is just magical; the smile on Josie's face says it all."
Continuing to do the things we love
Other ways to keep your mental health in check during a crisis is to continue to do the things you love. Stay connected to pastimes and hobbies, and learn new tricks. This isn't just for the young; it's inclusive for all - including our fabulous residents.
And its wonderful to hear, how with the support of our team, our residents are doing just that...
...starting in Ilford, where Olive at 100 years old is showing there is no excuse to not stay active and keep up with hobbies right now.
Olive was joined by her fellow residents and team at Birchwood Residential Care Home, a care home in Essex, for a spot of tennis-inspired exercise, using a balloon as a ball and a swatter as a racket.
It was game, set and match as they all enjoyed a game or two - which encourages light movements and stretches, as well as abundance of giggles - in the comfort of their armchairs.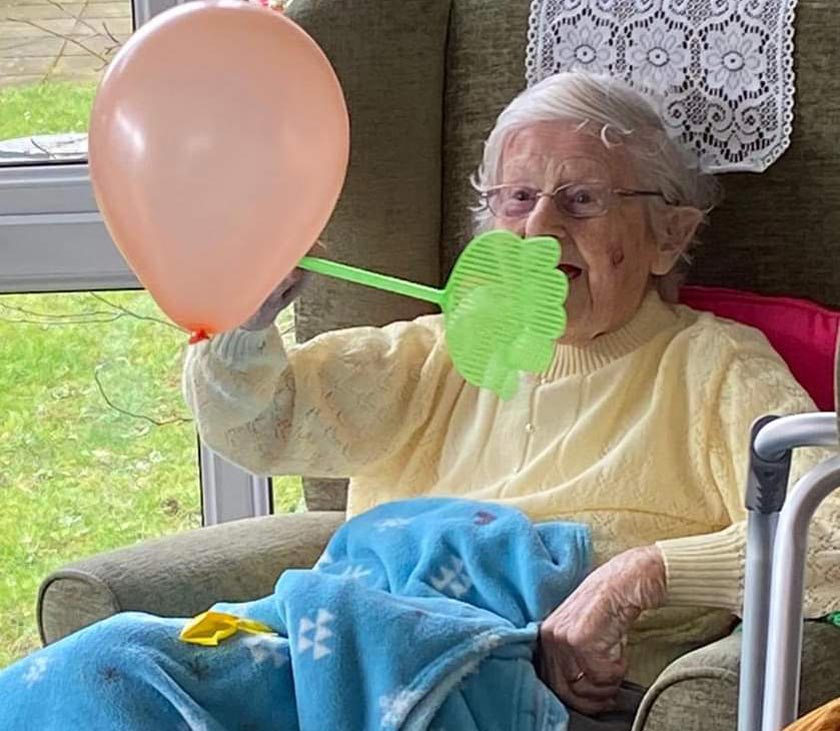 Elsewhere residents and the team at Basingfield Court Residential Care Home, a care home in Basingstoke, have been rolling up their sleeves to share their love of arts and crafts.
Residents have been busy cutting and sticking spring-themed decorations to beautiful bonnets, as modelled by the fabulous Joy (pictured attached – Bonnet), which proved to be a wonderfully thought-provoking activity.