Spring has sprung and bags of community spirit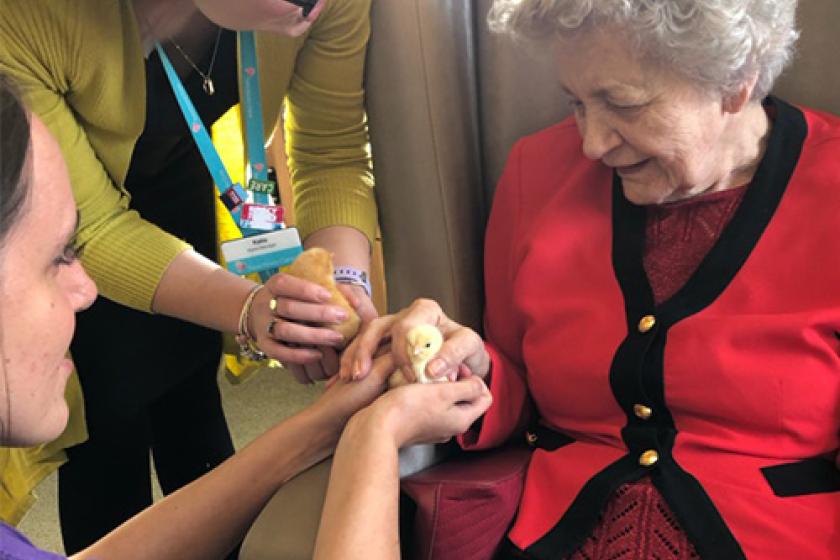 We can't forget it's now Spring and we can still make the most of this beautiful season inside our four-walls or in our glorious grounds.
One of our homes is doing just that, Birchwood Court Residential Care Home, a care home in Durham.
Residents are enjoying their seven new arrivals who hatched at the home recently, who they comically named Poached, Scrambled and other egg-related names.
Home Manager Katie Jowers (pictured with Scrambled and resident Lavinia) said: "Residents are naturally missing their loved ones so to create some meaningful moments for them, we thought the addition of spring chicks would be just perfect. "And we weren't wrong, they are loving the visits of the feathered variety at this time."
Community spirit at its finest
It's time like these that you really notice your local community and it's community spirit. We are hearing fantastic stories of our local communities all pulling together – starting in Peterlee.
Our residents and team at Ashwood Park Residential and Nursing Home, a care home in Durham, have shared a heartfelt thank you to their wonderful friends at In Bloom, who donated beautiful bunches of flowers.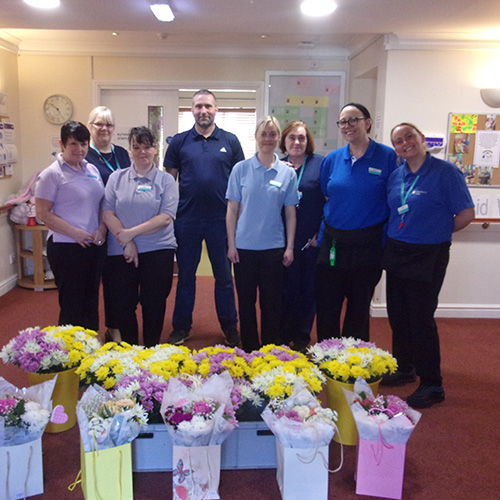 Residents have been busy flower arranging all the flowers into beautiful displays.
Elsewhere it was our team in Middlesbrough who was boosting their community's morale. Residents and the team at Nunthorpe Oaks Residential Care Home created a rainbow-coloured sign outside their home, simply saying "We're all in this together".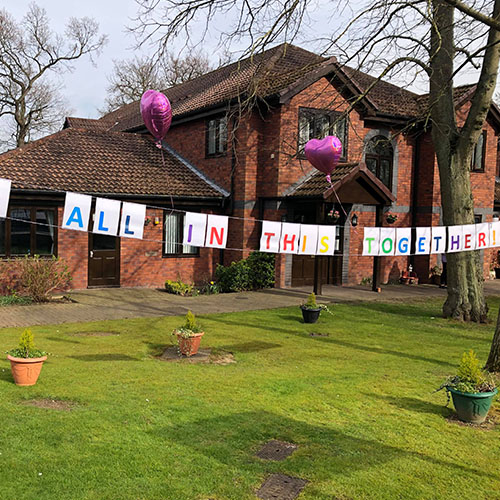 The home's administrator Jennifer Simpson said: "It's boosted morale and has done everybody the world of good."