Our mammoth Personal Protective Equipment (PPE) journey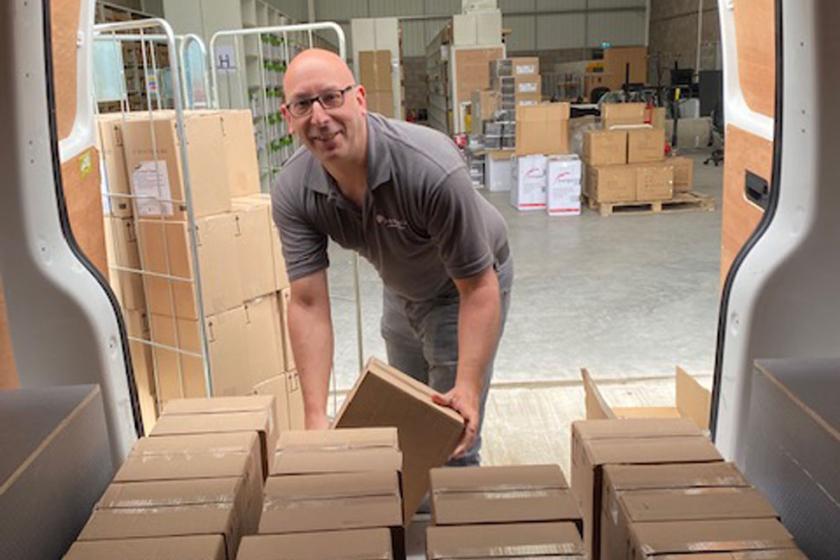 Protecting our residents and colleagues caring for them is the number one priority during this global pandemic. As you can see from this map, our Property Services staff have been travelling all over England and Scotland, clocking up more than 13,000 miles between them to deliver personal protective equipment (PPE) to our homes.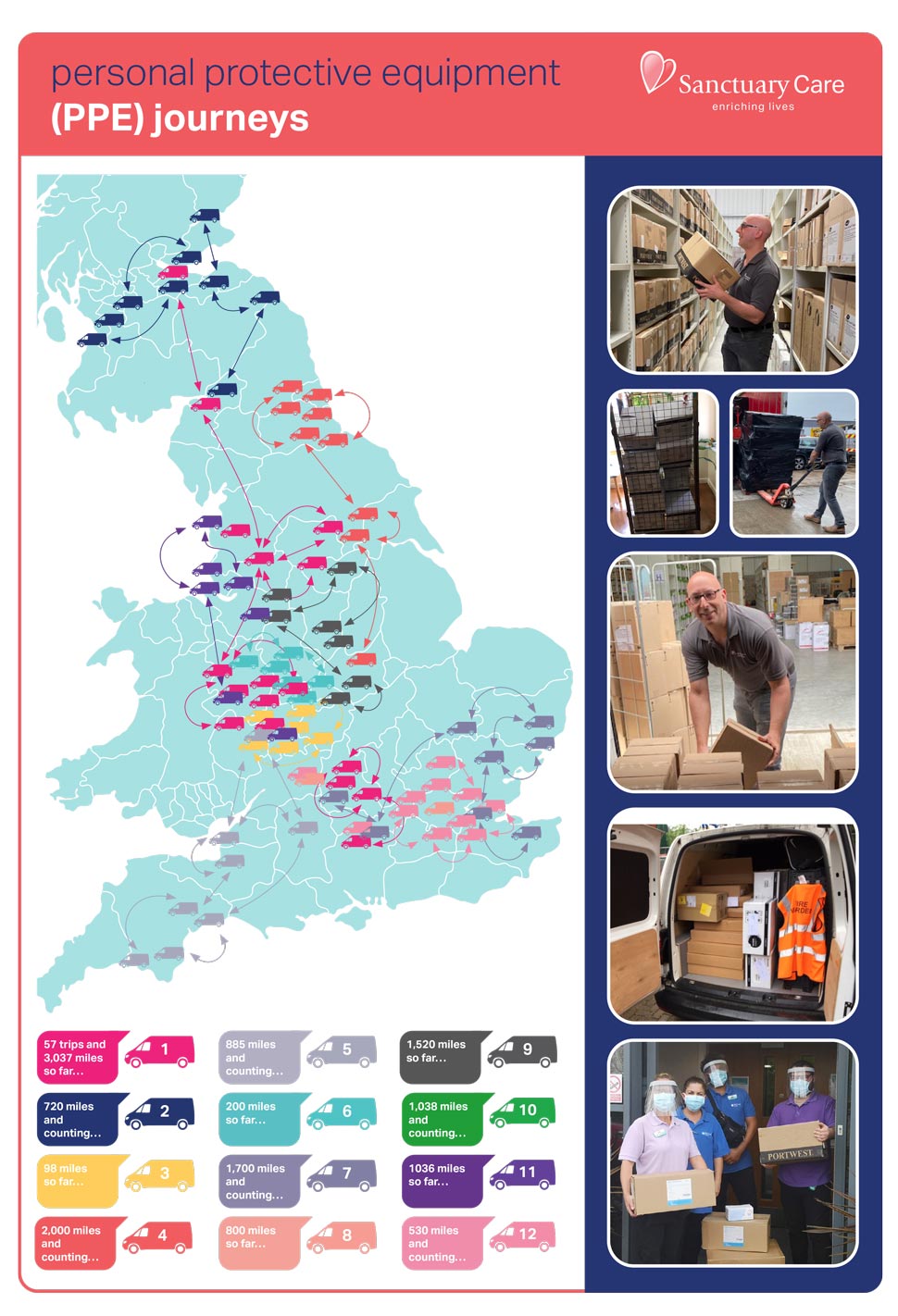 Sanctuary Care has over 100 residential and nursing homes, so it's vital that we have a robust plan of action to ensure we have enough PPE and that it's distributed correctly.
Thankfully we have an amazing team continually sourcing these items and delivering them to our frontline staff. They have been driving from supply hubs all over the country to our homes, distributing surgical masks, full sheet acetate face visors, sleeve protectors, gloves and aprons.
Our deepest thanks
Lynsey Beckley Asset Director - Care said: "The efforts they have made to ensure our residents and care home staff have the necessary equipment to deliver care as safely as possible is just phenomenal and I could not be prouder."
Following robust Public Health England procedures, it is not just PPE being delivered. The team are also supplying mattresses, bedding and additional clothing such as scrubs which can be easily laundered where necessary if staff, who have volunteered, are required to stay overnight in our homes.
Ahead of delivering PPE, clear guidance is given on when specific items should be worn, as well as how to correctly use PPE to achieve maximum protection, and importantly how to dispose of it correctly and safely.