Showing support to our heroes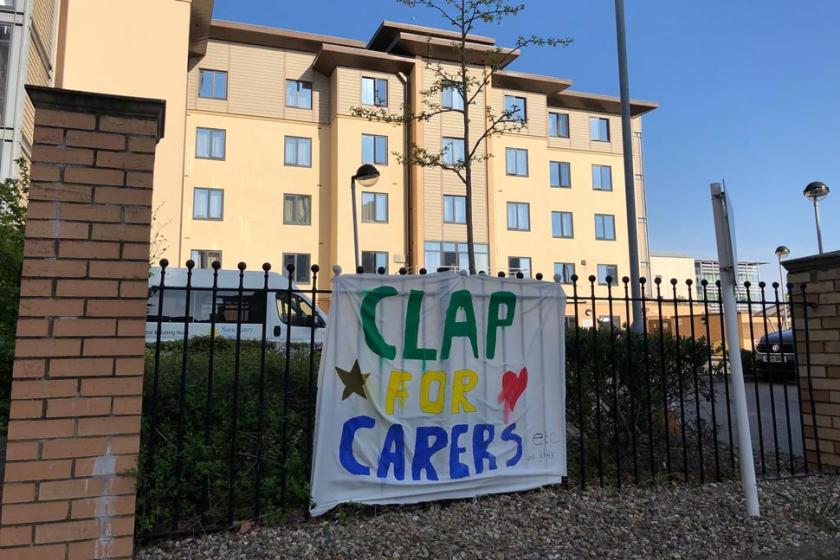 Along with the messages shared across our social media platforms and thank you cards sent via post, our care homes across England and Scotland are receiving wonderful surprise messages from our loved ones to simply say thank you.
Surprise messages of hope
Our team at Hatfield Residential and Nursing Home, a care home in Hertfordshire, received a special surprise message outside the home (pictured below). One of our relatives went above and beyond to thank our amazing team and to remind their community to clap loud and proud every Thursday night for our care home staff.

But Hatfield isn't the only home to receive a surprise message. A beautiful message of admiration and appreciation also showed up to say thank you to our team at The Manse Residential Care Home, a care home in London (pictured right). 
Veronica McCleary, Home Manager at The Manse said: "At times like these, it's the little things that mean the most and create the biggest smile. And this simple message saying thank you, really did mean the world."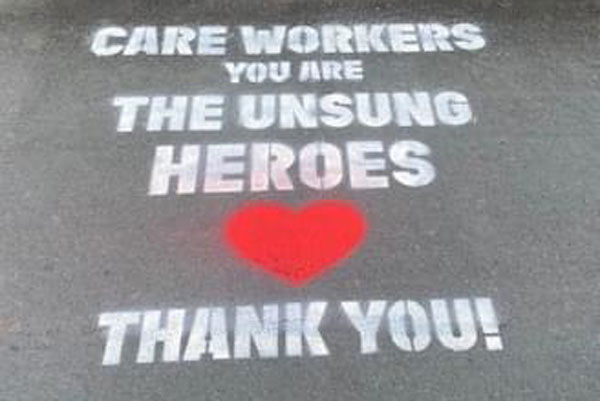 And finally in Wolverhampton, the team at Lime Tree Court Residential Care Home, a care home in Bilston, received their surprise through the post. A hand-written poem (pictured below) and chocolate treats paid for with pocket money were posted to the team from their number one fans Chloe and Harvey, a staff member's children to simply say thank you.
The touching poem, which included...
"They are now facing an element, that they can't see or smell.
They go on experience and instinct, to keep our nation well"
...wanted to share their gratitude to all the keyworkers for being "brave, kind and selfless". (Here, here!)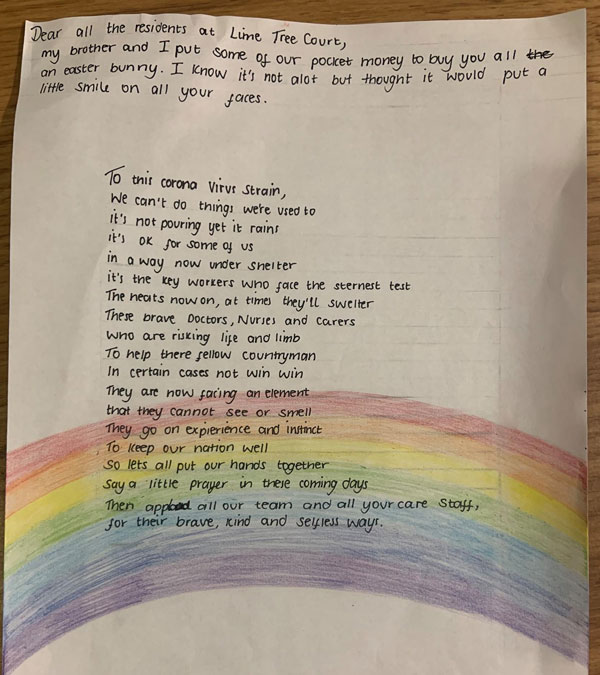 Join in the conversation
To read more inspiring highlights like this, find us on Twitter and Facebook and join in the conversation with #EnrichingLives