Care home residents enjoy the perks of their very own virtual cruise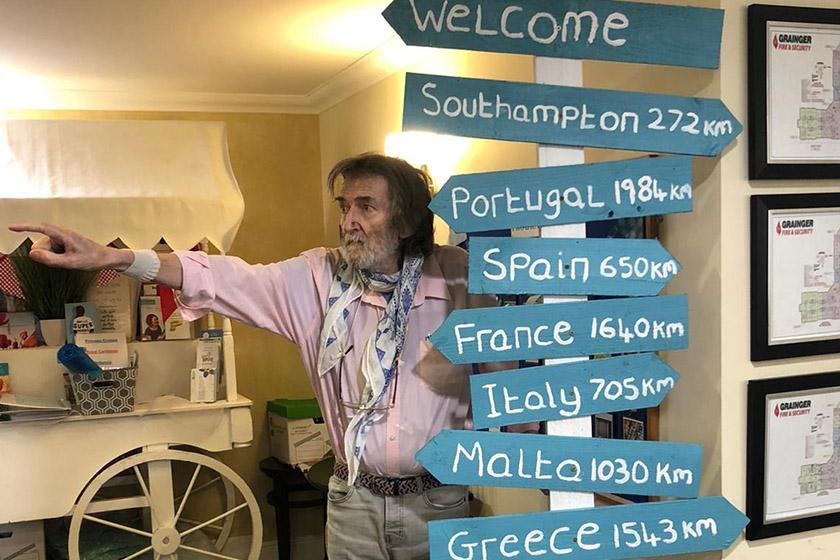 Our Sanctuary Care Cruise is proving a very popular holiday highlight for our passengers and crew members at our Lake View Residential Care Home cruise-liner (a care home in Telford).
The virtual cruise, which is exploring eight beautiful far away destinations, has already visited Portugal, and this week the cruise is getting set to dock in Malaga.
Holiday highlights for care home residents and staff
Explaining why the virtual cruise is so popular, Crew Member Tanya Musah (activities coordinator) said: "Our Sanctuary Care Cruise really is our holiday. Each week we are looking forward to our new European destination and you can sense the excitement throughout the ship, not just from our passengers but from the crew as well.
"We are pulling out all of the stops to create a memory of a lifetime for our passengers – we have decorations, amazing excursions planned and the most delicious themed three course menus. It really is the perfect setting to come together and experience something new, while reconnecting with holiday memories."
First class cruise passenger, Dorothy Beekes (86-year-old resident) said: "We really are on holiday. Every morning we wake up and can't wait to see what the amazing cabin crew have planned. We couldn't ask for anything more – all in the comfort of our own home."
Fellow passenger 70-year-old Clive Denby, who is pictured with signs of all the Sanctuary Care Cruise destinations, having personally worked out their approximate distance from the ship, added: "The Portuguese Port-tasting was a firm favourite of mine so far. And the amazing food! We literally wake up and our ship has been transformed into a new place before our very eyes."
Follow the Sanctuary Care Cruise
You can find out where else the Sanctuary Care cruise-liner is voyaging to throughout July and August.
Follow our residents' journey on our social channels (Facebook, Twitter and LinkedIn) or simply search #SanctuaryCareCruise.