Care home residents in Peterculter are taking to the virtual seas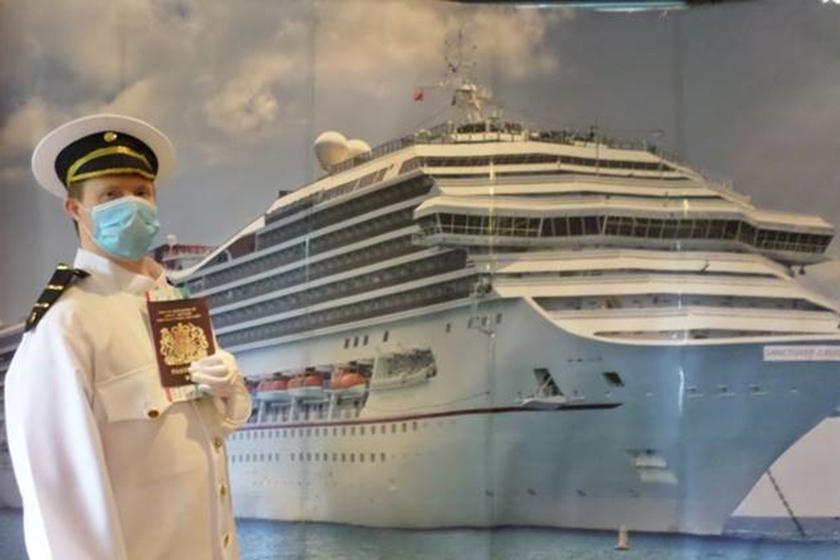 Residents at Sanctuary Care's Birch House Care Home, a care home in Aberdeenshire, are re-creating European holiday hot-spots throughout July and August on a virtual cruise.
The Sanctuary Care Cruise, a national imitative, is seeing passengers (residents) of the Brighton Court cruise-liner enjoying a virtual holiday of a lifetime, where they are exploring traditional flavours and cultures of eight far away destinations.
From Italy and Cyprus, to Greece and Turkey, each week the cruise-liner will dock at a new destination, where passengers will enjoy truly-authentic excursions and fabulous cuisine. 
"..the Sanctuary Care Cruise is our reason to celebrate…"
Explaining why her fellow cabin crew are pulling out all the stops, Crew Member Patricia Hutchison (care home manager) said: "At Birch House we love to celebrate, we are always doing fun and inspiring activities for our fabulous residents, and our Sanctuary Care Cruise is the perfect way to celebrate our summer.
"We are busy sailing to gorgeous holiday hotspots, where we are soaking up all the stunning traditions and cultures, and don't forget the delicious food too! Our home is no longer a residential home, it's a luxury ship and we are the crew, and everyone is loving this wonderful experience, especially our very special Captain who is calling the shots!"
Resident Matthew Watt (pictured) explains: "I'm the Captain! I love the uniform and I'm taking my role very seriously – I'm checking all the passports and boarding passes. It's been so much fun so far. I've never been a Captain before."
As part of the virtual cruise initiative, cabin crew are provided with weekly staff handbooks, props and supporting literature, so they can deliver traditional festivities with real authenticity. And the travel calendar is literally bursting at the seams, with highlights including dancing, crafting, baking, tasting, drawing, quizzing, learning and celebrating, as well as a range of festivals.
Follow Captain Matthew's journey
You can find out where else Captain Matthew will be voyaging to and other excursion highlights throughout July and August on the Sanctuary Care Cruise. Or follow our residents' journey on our social channels (Facebook, Twitter and LinkedIn) or simply search #SanctuaryCareCruise.