Reconnecting loved ones with virtual care home cruise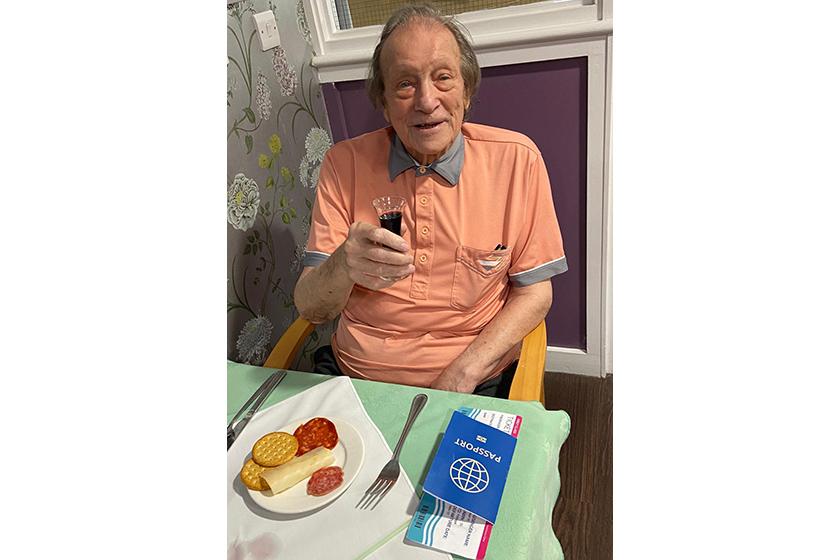 Family holidays are all about magical moments and spending precious time with your loved ones. And our first-ever two-month long virtual cruise is doing the very same - just like on our Birchwood Residential Care Home cruise-liner.
Usually a care home in Essex, it has transformed into a ship as part of the national Sanctuary Care Cruise. The Birchwood cruise-liner has brought together two particular passengers - Mr and Mrs Walker, who are both residents of the home.
Albert Walker explains: "My wife and I both live on board but in different suites and we are having the most wonderful time on our Sanctuary Care Cruise. After every day I just want to go to the crew to thank them for the wonderful time I'm enjoying with my wife. We've even enjoyed a romantic Portuguese tapas style supper - complete with local port!
"It's such an amazing experience, I have a passport and individual boarding passes - it's like a real holiday, a real holiday with my wonderful wife."
Follow the two-month long cruise
You can find out where else Albert and his wife will be voyaging to throughout July and August on the Sanctuary Care Cruise.
You can also follow, Albert, his wife and all our residents' journey on our social channels (Facebook, Twitter and LinkedIn) or simply search #SanctuaryCareCruise.