Aimee's mission to prevent hunger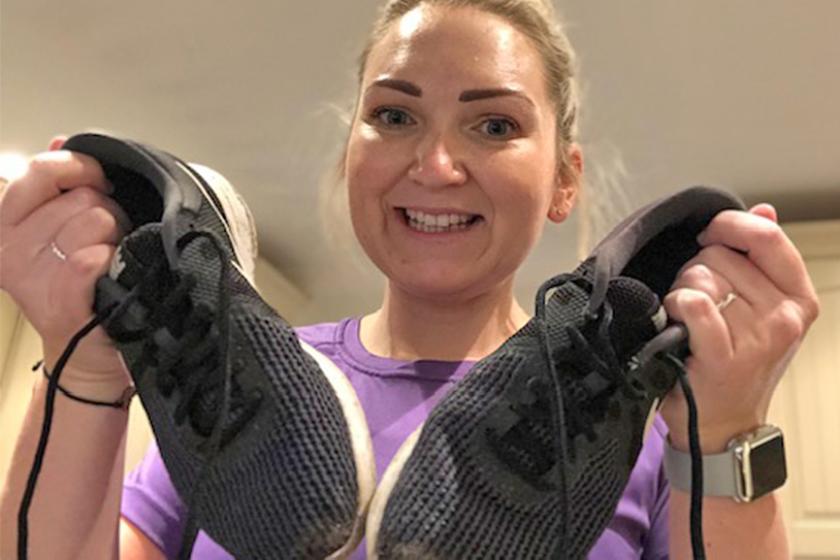 One of our kind-hearted care home administrators is clocking up the kilometres to help feed local people this winter.
Aimee Grimes, administrator at our Beach Lawns Residential and Nursing Home in Weston-super-Mare, has set herself a target of running 100km by the end of this second national 'lockdown'. Instead of asking for money she is requesting items to donate to the Weston-super-Mare Foodbank.
She said: "During lockdown the foodbanks have provided so many parcels to people who simply can't afford to put food on the table. There are so many more families now that rely on the foodbank due to this pandemic, which makes me very sad."
Aimee, who has worked at Beach Lawns for 12 years, has a box in the home for staff to donate items – if you would be interested in helping her, please drop her an email at the address below as she won't be able to accept donations coming direct to the home from members of the public.
She added: "I feel very lucky that I can pop to the supermarket and buy food for my family without worrying about it. Money is so tight for so many people this year and I just wanted to help."
Aimee is now on the final leg of her challenge, having already clocked up 49km.
Manager of the Weston-super-Mare Foodbank, Frederique Wigmore said: "We are overwhelmed by the support people like Aimee are showing at a time where so many people are struggling. To know that we have so much support is very humbling."
Frederique said there was a 60 per cent increase in the number of people they helped during the first three months of this pandemic, with a steady increase since. She said the foodbank is expected to have provided food parcels to 8,000 people buy the end of the financial year.
Aimee is asking for the following items: tins (potatoes/spaghetti/hoops/ravioli/ fruit/rice pudding/dog food), size 5+nappies, instant mash, deodorant, shampoo and crisps, savoury snacks and chocolate bars.
How to donate?
Please email Aimee if you would like to help.