Hector's unexpected respite care move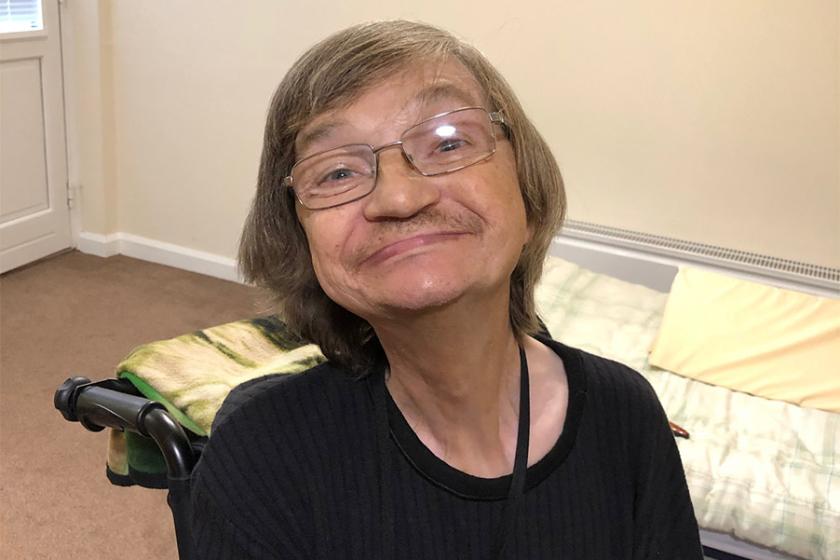 When Hector fell and broke his shoulder, he didn't think he would need to move into a care home in the middle of the global coronavirus pandemic.
He began a respite care break at Bridge View House Care Home in Dundee – a stunning care home, which also offers residential care, dementia and nursing care, views over the River Tay.
Initially nervous about moving into a care home during the Covid-19 pandemic, he settled in very quickly and has formed a close bond with the staff.
Talking about the period during which he was required to self-isolate in his bedroom after arriving at the care home Hector said: "It was strange having to stay in my room, but the staff kept coming to see me to have a chat and spend time with me. I said I liked movies, so they made sure they got me some DVDs to watch on the big telly in my room."
My best bits so far
The highlight of Hector's stay has undoubtedly been the team who have looked after him so well.
He said: "The staff are brilliant and really funny - they help me loads and I'm getting to know them really well. I need help with eating and everything else, so they have to help me a lot."
To keep Hector smiling while self-isolating, the team made sure he was able to keep in contact with his close friend, whom he usually speaks to daily. He said: "I found it hard to hold the phone because of my shoulder, but the staff helped me put it on speaker phone, so I just had to talk."
Hector said he was reassured that the team consistently follow the robust measures required to keep everyone as safe as possible. He said: "The staff are always wearing the masks and aprons and I feel happy they are being careful. I feel safe as I know the staff have a test every week as well."
If you would like to find out more about respite care at Bridge View House in Dundee, call our friendly care enquiry team for free advice and support on 0800 917 0478 or complete the 'Make an Enquiry' form.