My respite care move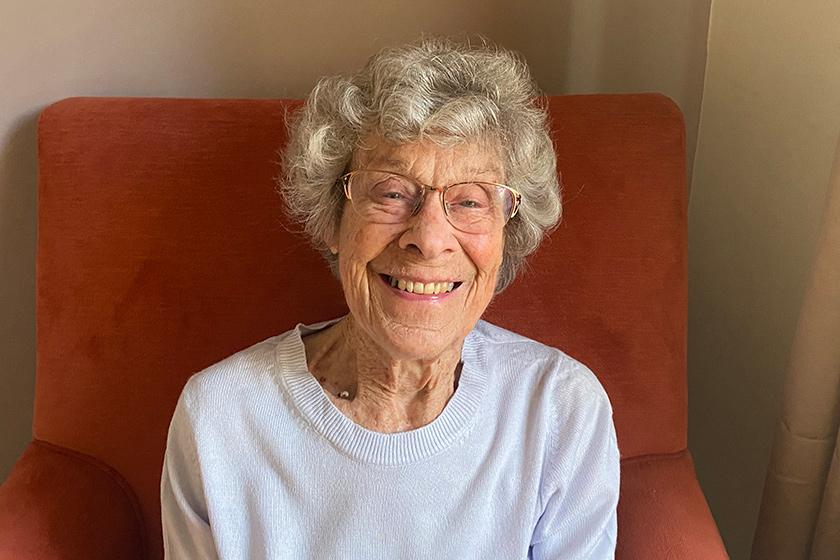 Jean has recently enjoyed two respite care breaks at Juniper House Residential Care Home our stunning new home in Worcester.
With her own spacious, beautifully decorated and furnished bedroom, with walk-in wet room, home-cooking and a team devoted to providing excellent care, her recovery was an extremely comfortable experience.
The team first helped Jean to recuperate following a hospital stay, and the second time following a fall at home.
If you need a little help, our Enquiry Support Team are here to talk, please call free on 0800 917 0478 or send an email.
Joining during a global pandemic
Jean didn't have any worries coming into the home, particularly during the current pandemic as she knew strict infection control procedures were in place.
She said: "It was all very professional, but also care with kindness and I felt really safe. The staff have all been very kind and thoughtful."
Road to recovery
The team helped Jean to settle into self-isolation, bringing her cups of tea and organising activities to keep her busy, as well as popping in for regular chats so she didn't ever feel lonely.
"They would bring me puzzles which I absolutely love doing at home, along with quiz sheets and just stopping by for a chat," she said.
Once Jean had finished isolating, she loved spending time with her fellow residents. She said: "I joined in with book club in the garden, afternoon tea as well as cheese and wine tasting. I have made friends with many of the residents, where we've shared life stories over a cup of coffee. I usually live alone at home with support from good friends, so it's been joyful!"
I would love to come back
Having tried respite at Juniper House, Jean added: "I would love to come again – the staff do a great job, they made me feel so welcome."
She continued: "I've really enjoyed the variety of daily activities and the food has been really good, I even managed to put weight back on since coming out of hospital - I have been very happy here at Juniper House."
Need a little help?
Our Enquiry Support Team are here to talk, please call free on 0800 917 0478 or send an email.