Covid-19 vaccines – the light at the end of the tunnel – Home Manager Katie's story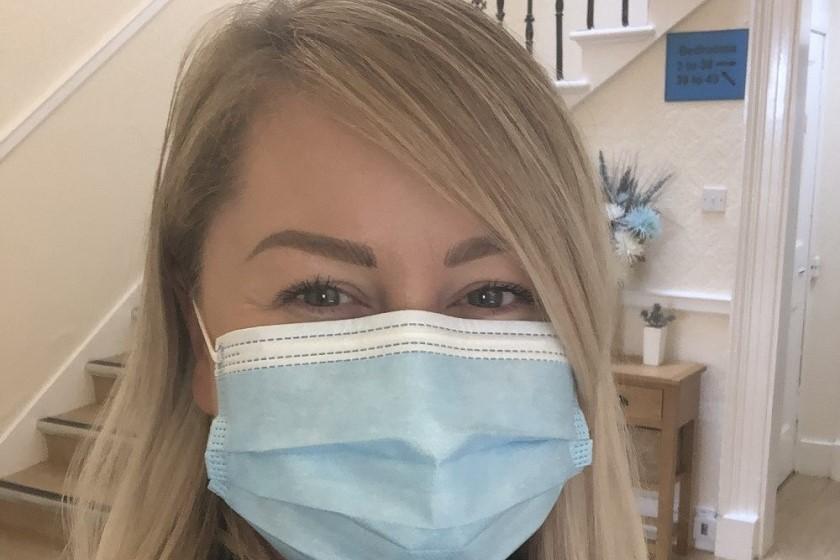 For Home Manager and Nurse Katie Finnie, she was never in any doubt that she would be having the vaccine against Covid-19.
In January a dedicated team came to Bridge View House Care Home in Dundee, giving most of her team and residents the first of their Pfizer injections.
"It wasn't a difficult decision for me to make - I couldn't wait to have it," said Katie.
To me it's not just the health of myself and my family, I have to think of my residents and team – I did it for them too. 
"I personally didn't have any concerns about it and didn't have any side effects. For me it was taking a step towards some kind of normality – to see that light at the end of the tunnel. Working in a care environment, it was the right thing to do. Many of the residents we support are so vulnerable, it's about protecting them."
For Katie the vaccine brings such hope for the future. She added:
I felt so excited after I'd had it. It's that glimmer of hope of getting back to things like normal visiting for our residents and their relatives again!
The peace of mind her residents' loved ones feel has been a huge motivation too. She added: "For them to know that most of our staff have been vaccinated has given them such reassurance. 
"I didn't have any relatives who didn't want their loved one to have the vaccine. The relatives I have spoken to so far have been over the moon that they've now had it."
Katie said her residents were "not phased" by having the vaccine and like her, had absolutely no side effects.  
Summing up what the vaccination programme means for our future she said: "Covid-19 has been all we've heard about for the last 12 months; it is all people have been thinking about and it's dominated all our lives. The vaccine is like a glimmer of hope in what has been a really difficult and challenging time."
If you would like more information about how we are protecting the safety and wellbeing of our residents during this pandemic, please take a look at our Covid-19 information page. Or for more information about life at Bridge View House please call our Enquiry Support Team on 0800 917 0478.