Mum was isolated and alone – respite care gave us such comfort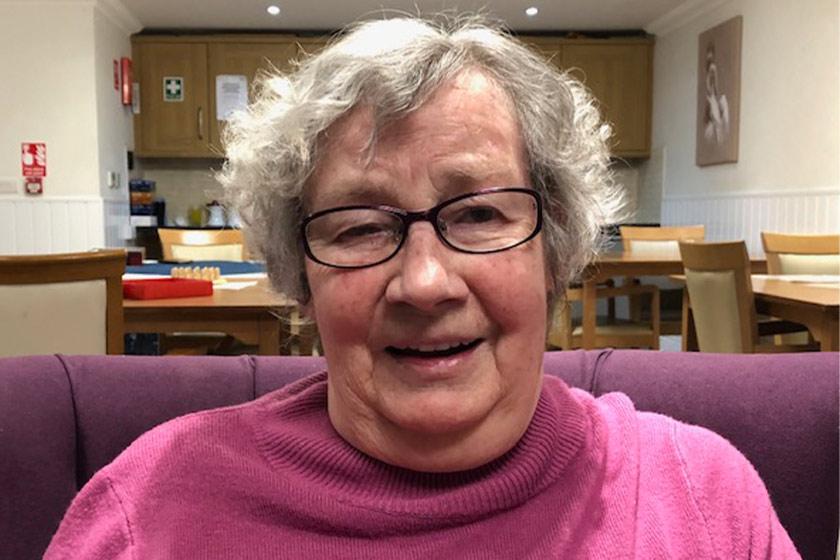 When the Covid pandemic took hold Annie, who is 83 and has Alzheimer's disease, was heartbreakingly isolated away from her daily social connections overnight, as the country went into a national lockdown.
Having previously enjoyed attending a day centre four days a week and spending a day with loved ones, suddenly she had to stay at home, where she lived with her younger sister Madge. Madge had to juggle a full-time job, working from home in another room while caring for her older sister – but the pressure was too much. Annie's daughter Jane also noticed a rapid decline in her mum's wellbeing, and acceleration in her Alzheimer's. Luckily, respite care proved to be a lifeline for Madge and Jane, and a new and happy chapter for Annie too.
From social stimulation to complete isolation
Jane said: "Before lockdown mum had social stimulation five days a week. She was now sat in a living room with no stimulation watching television. She forgot how to hold a knife and fork and started having accidents and spilling things. My aunty was also struggling, and it wasn't fair on her.
"It was horrible knowing mum was just sitting there at home watching television programmes that she probably didn't understand – nobody wants to think of their relative sitting alone."
Another relation had previously enjoyed a respite break at The Beeches Residential Care Home in Birmingham, so Jane contacted the Northfield-based home. Following a detailed assessment which was done over the phone due to the pandemic, Annie moved in. With devoted staff continually supporting her and providing that vital social interaction she so craved, Jane noticed a huge difference in Annie's wellbeing almost immediately.
Like Jane if you are worried about a loved one being isolated at home alone, our Enquiry Support Team are only a phone call away on 0800 917 0478, with free advice about respite care options.
Peace of mind that mum is happy and safe
She said: "It's given us that peace of mind that she's being looked after, she's not on her own and she's getting that social stimulation she needs.
"Mum is always in the communal areas with the other residents (in her bubble). She has made a friend and they love to walk around together. It's so nice that she has people around her."
After two weeks the family were so pleased with Annie's progress, they decided The Beeches was the best home for her and she has moved in permanently.
As we enter another national lockdown, Jane said she couldn't stand to think of her mum alone at home again.
She said: "I think if she wasn't in The Beeches she would be in a far worse condition mentally and physically. I can't imagine what she would be like at home on her own now with no stimulation.
 "I am so glad mum is in there – she's safe and being looked after and that's a great comfort to us all."
Are you worried about your loved one being isolated at home?  Our Enquiry Support Team are only a phone call away on 0800 917 0478. Alternatively you can email them at care.hub@sanctuary-housing.co.uk or join them using the Live Chat icon on the website.