Staff and residents vaccinated at The Rosary Nursing Home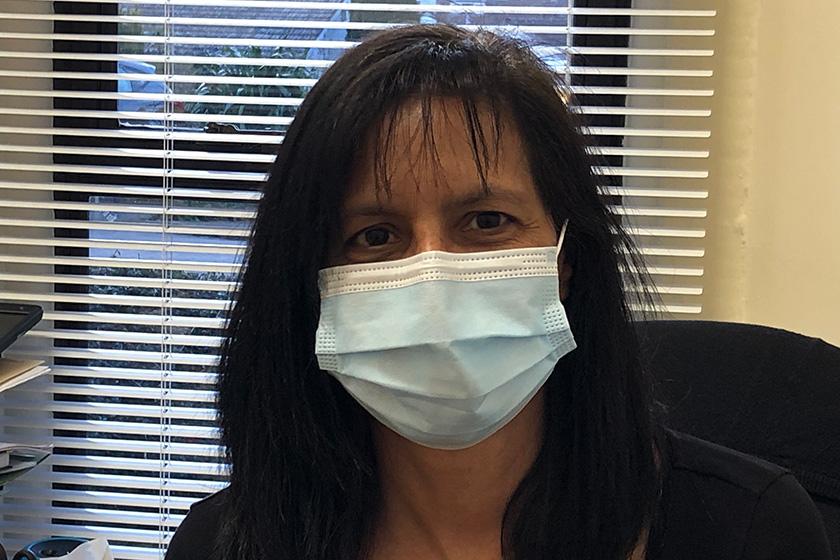 Home Manager Natali Edwards and one of her residents Anne are celebrating being the first in line at The Rosary Nursing Home in Bridgwater to have the Pfizer vaccine against Covid-19.
Anne, who is 80 years old and Natali, who has worked at the home for nearly 25 years, have had the first of their two injections, with nearly all the staff and residents following suit.
After doing her own research, along with information provided by Sanctuary Care, Natali had no doubts about having it. "When I heard we were going to get it I couldn't wait," she said. "I am a registered nurse and understand science. I understand that a team of scientists, who know what they are doing have been working flat out 24/7 to produce this.
"At the beginning there were questions to be asked – I read about it and listened to the news and what the scientists were saying – it just makes sense and I trust science to get it right."
Explaining why she felt it was so important to do this she said: "One of my care assistants said to me she felt 'honoured' to be allowed to have the vaccine, so that we can get back to some kind of normality for our residents. This is about our residents and it's the best way to keep them safe.
Speaking about how keen staff at The Rosary have been to follow in her footsteps Natali added: "I was on annual leave when the consent forms came through - when I returned there was a huge pile of signed forms waiting for me. I feel very proud of them - they are incredible."
Nearly all of the home's residents have had their first injection. Natali said: "They were really excited about it and none of them had any side effects. They were queuing up to have it, it was just brilliant.
"Our residents haven't seen their loved ones in the 'normal' way in such a long time. We get to go home to our families and they don't. How good would it be to be able to take down those screens for normal visits again?
"Before Covid-19, our relatives would turn up, make a cup of tea and sit and have a chat – it's that normality we want to get back. The vaccine is a step closer to getting back to our families and ending this whole situation."
For the team at The Rosary, being able to give the loved ones of their residents that extra peace of mind means the world to them.
Talking about the future Natali added: "This vaccine will give us our lives back – being able to see families and have our freedom. If it will stop us being in this situation then why isn't everyone sticking their arm out - let's just do it."
If you would like more information about how we are protecting the safety and wellbeing of our residents during this pandemic, please take a look at our Covid-19 information page. Or for more information about life at The Rosary please call our Enquiry Support Team on 0800 917 0478.