Janee's Covid-19 vaccine story: I had no concerns at all about having the vaccine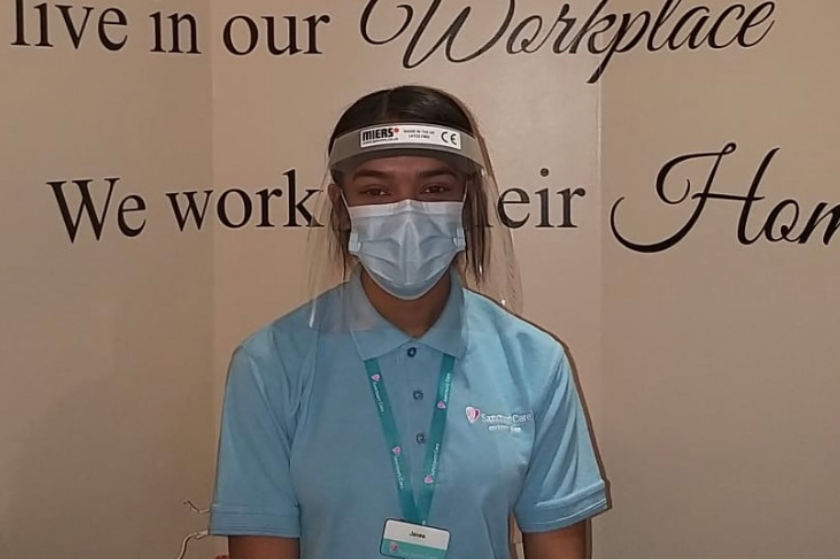 Janee Redworth is standing proud as one of our many Black, Asian and Minority Ethnic (BAME) members of staff, who have had their Covid-19 vaccine.
Working as a domestic assistant at Ashwood Park Residential and Nursing Home in Peterlee, Janee, whose father is from the West Indies and mother is from Britain, was relieved to have her Pfizer injection.
She said: I had no concerns about having the vaccine at all and had no side effects.
I am really happy to have had it, because it protects myself and our residents. I feel really proud to have had the vaccine.
For Janee having the vaccine was something she felt was vital to keep everyone safe and give her residents the chance to see their loved ones in the normal way again.
She added: "It will help things get back to normal. Our residents' families will be able to come and see them again. They will be able to go out again with their carers. They have missed these things."
For information about the steps we are taking to protect the safety and wellbeing of our residents, take a look at our dedicated Covid-19 information page. Alternatively, our Enquiry Support Team is available on 0800 917 0478 for anything you need to know about life in our homes.