This is a deadly virus – vaccines are about prevention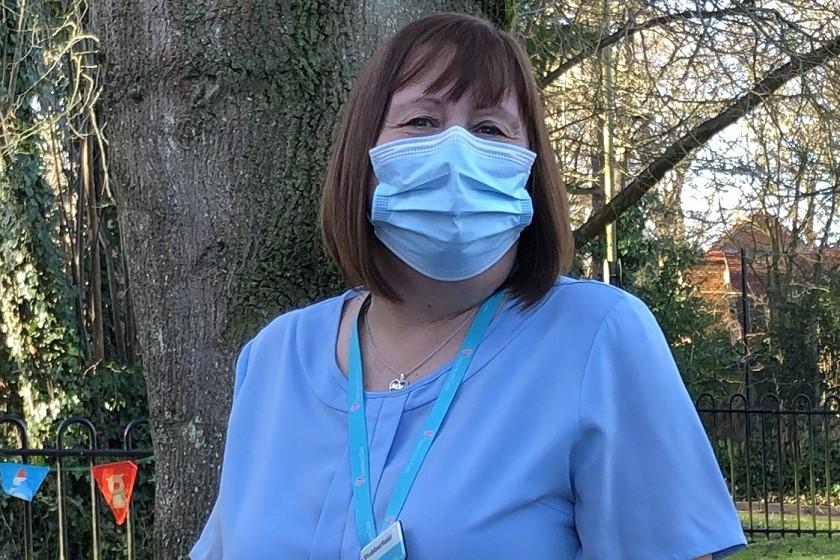 Our Home Manager Sue Stubberfield is celebrating, after having her second Pfizer injection in the battle against Covid-19.
For Sue, who runs our Iffley Residential and Nursing Home in Oxfordshire, protecting her residents and also her husband, who is recovering from lung cancer, was at the forefront of her mind. 
"This is a deadly virus. It's about prevention – this is the way forward if we are going to protect our residents and get back to some sort of normality," she explained.
Having the vaccine was the right thing to do - safety has to come first.
Home Manager Sue Stubberfield 
"Sanctuary Care has been fantastic; they have sent us all the supplies that we need in terms of PPE. What we are doing seems to be working and it can only get better when everyone's vaccinated." 
Sue is thrilled that now nearly all of her residents have had both of their injections. She said: "It's just brilliant that they've got that protection now. It's just great and I feel it's one step towards getting back to 'normality'."
To find out more about how we are protecting the safety and wellbeing of our residents please visit our Covid-19 information page. Or for information about our homes our Enquiry Support Team advisors are available on 0800 917 0478.