I have full confidence in Westwood House – Dan's story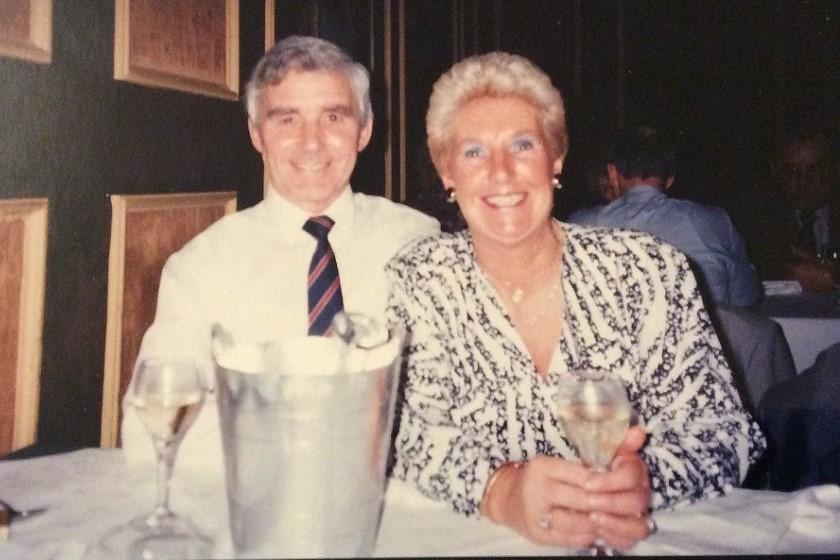 When Marion's dementia deteriorated during lockdown, her husband of 68 years Dan found himself isolated and struggling to cope.
He knew he needed support and discovered Westwood House Care Home in East Kilbride. Speaking of his 'virtual tour' he said: "I was very impressed. There was just something about it, it was very homely and the staff were so natural. I had a feeling in my gut that it was the right place for Marion."
If you would like a virtual tour like Dan please call the team on 01355 267 446 or contact us using our care enquiry form.
Covid safety – I am very reassured
For Dan he jokes that when he visits Marion he gets the "full treatment" when it comes to Covid safety!  After waiting for a negative result from a lateral flow test and dressing in PPE, he can see his wife in the same room. But he says he doesn't mind following this process at all, because he knows it's for her safety – and his.
"They are very good and it all runs very smoothly," he said. "It makes me feel very reassured and I've got full confidence in them."
Dan said in between his visits, he enjoys Facetime sessions with Marion on the home's iPad thanks to the team.
Our wedding anniversary surprise
On the couple's 68th wedding anniversary, the team organised a surprise romantic celebration for them in a heated outdoor visitors' pod, decorating the room and bringing them a delicious meal (pictured). Dan said it was a wonderful and unexpected gesture.
"I was gobsmacked they did this and the fact that they went to all that trouble – it was just excellent.
"My thanks to all the staff at Westwood House for the wonderful care being given to Marion. This has made my life without Marion much less stressful because I know she is in good hands.
"It's a big relief and for me because I know she isn't putting it on, she is relaxed, happy and being looked after."
For information about life at Westwood House please call the home on 01355 267 446 or complete our online care enquiry form.