Vaccination ambassadors – Sheena's story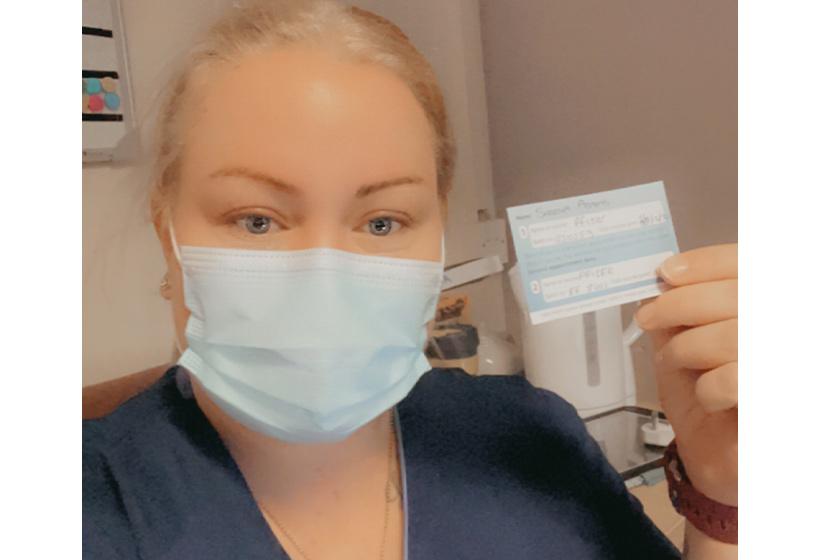 Sheena Adams, who is a deputy manager and nurse, was so keen for the vaccine roll-out; she not only had hers but carried out training so she could administer it to her residents and colleagues.
Furzehatt Residential and Nursing Home was the second care home in Plymouth where a vaccination team gave residents and staff their first dose of the Pfizer injections, with no adverse reactions.
She said: "We had a fantastic uptake of the vaccine and I felt privileged to be able to be a part of the team administering them."
Sheena explained why they were so keen to have the vaccine: "You can see the devastating effect that Covid has had, so why wouldn't you have it?
"If I get Covid, the chances are I will recover, it's the people we are looking after that are more at risk of complications."
Sheena had already done lots of research into the vaccine and had no concerns. She said: "I've had all my vaccines and I know that a lot of research goes into them. I hope it will become as normal to people as getting the flu jab.
"I want to be an ambassador and say that I've done my bit and I'm absolutely fine, now it's everyone else's turn."
When asked what she would say to anyone who is able to but considering not having the vaccine she said: "There are so many conspiracy theories, do you own research.
"I have two children and my husband is also a key worker – I've got to do my bit to protect my children and our loved ones as well as my residents."
Sheena said the relatives of her residents were overjoyed that they were having the vaccine after months of Covid dominating everyone's lives. She added: "Our relatives were so happy. They couldn't thank us enough because they knew we were doing this for their loved ones."
We have a dedicated Covid-19 information page with further details about how we are protecting the safety and wellbeing of our residents. Or to find out more about our homes our Enquiry Support Team advisors are waiting for your call on 0800 917 0478.