Home Manager Becki – my amazing 18 years at Heathlands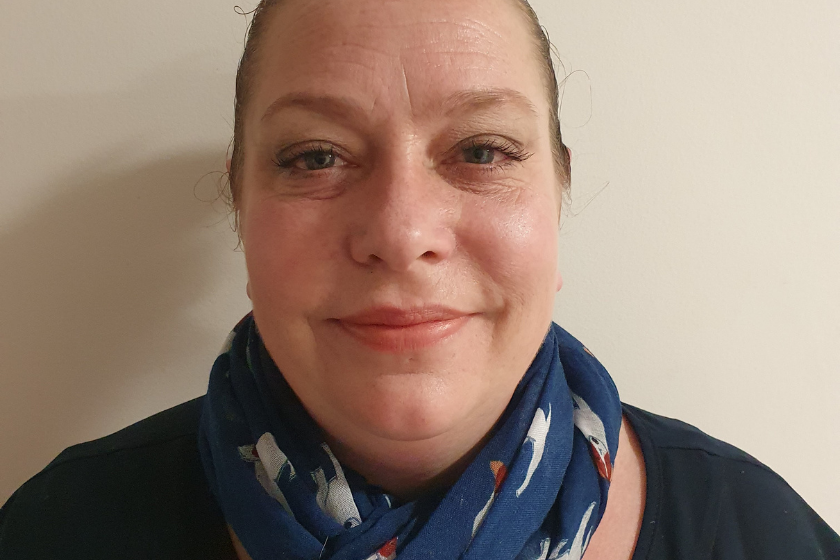 When Becki Workman joined Heathlands Residential Care Home in Pershore as a care assistant, she instantly fell in love with the home and has never looked back. This month celebrates her 18th anniversary working at the home.
"I wanted to go onto nursing but I just loved it here so much," she said. "I love the residents, their stories and life histories. It has such a homely feel – we are like one big extended family."
And Becki is not the only long-serving staff member at the home, so many staff have been there for years and years, giving such amazing continuity of quality, person-centred care to their residents. These Include deputy manager Kerrie Haines, who has worked alongside Becki for 17 years.
She said: "Becki is the most caring and compassionate person I have met in my life and she is so supportive – she is so committed to Heathlands!"
For Becki, having worked her way through to senior, then deputy manager and now home manager, the residents she cares for and the team mean so much to her.
She added: "Heathlands is my world really. The residents are just wonderful they are my passion and we have such excellent bonds with them.
"I recently lost my own parents and the comfort I feel here and the support I have has really helped me. And over this pandemic the teamwork has just been absolutely amazing - everyone has been so supportive of each other."
For Becki, one of her many passions is dementia care and supporting her residents, many of whom live with dementia, to live life to the full.
For support looking for care options at Heathlands or any of our other homes, our Enquiry Support Team advisors are available on free-phone 0800 917 0478. If you prefer you can email them at care.hub@sanctuary-housing.co.uk or use the Live Chat icon on the website.