Update from Sarah Clarke-Kuehn, Group Director – Sanctuary Care, 30 April 2021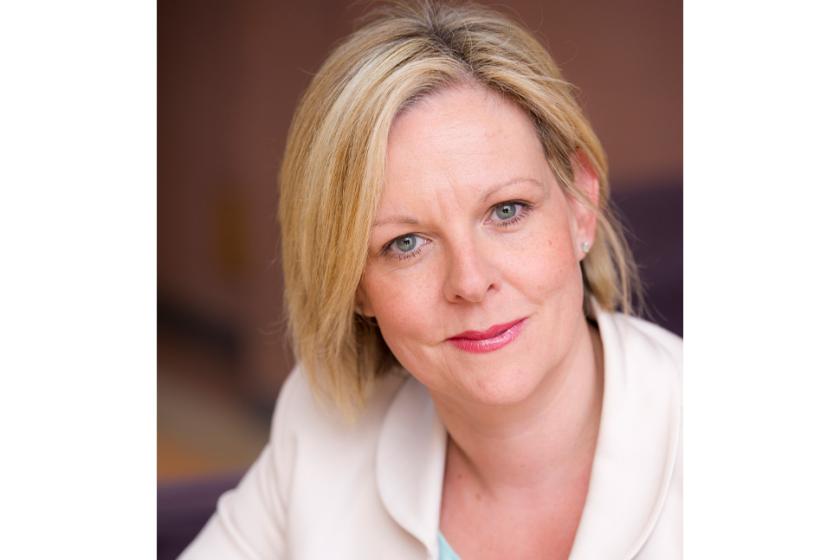 (updated Friday 30 April)
As I have stressed in my previous updates we continually review our visiting policy and I have been asked how often and when we plan to review again. I understand how important continuing to visit your loved one is to you and that's why I want to keep you in the loop with our plans as much as I can.
On Tuesday 4 May, we will be reviewing our visiting policy across our homes and any new changes will be communicated to loved ones via our care home teams, as well as being updated on our website. Any decision on change, will be shaped by the latest Government guidance and key research.
If you have any questions at all in the meantime, I urge you to speak to your care home's manager, or for those who are enquiring about care, our friendly Enquiry Support Team advisors are here for you.
For an overview of our visiting as of today – please review below.
Sarah Clarke-Kuehn
Latest visiting guidance – Monday 12 April
We are delighted with the latest announcement from the government regarding lockdown restrictions across England, and how this changes our visiting guidance across our homes in England, which comes into effect from today (Monday 12 April).
Following the most up-to-date Government guidance on care home visiting, we are now able to invite more loved ones into our homes safely, with our non-screen visiting options.
Two nominated people can visit a resident at one time if they are from the same household, or if they are living separately, residents can still enjoy catching up with two nominated visitors but at separate bookable visiting sessions.  
Everyone is thrilled at Sanctuary Care at this positive step closer to normal care home visiting. All other guidance remains the same at this time and you can familiarise yourself on our visiting policy below.
Overview of our pre-bookable care home visiting in England:
Non-screened visits
We are welcoming two nominated visitors per resident who will be able to see their loved one without the necessity of a screen. If loved ones are from the same household they can visit at the same time
Nominated visitors will remain the only adult visitors who can participate in non-screened visits until the Government guidance changes
Along with the two nominated adult visitors, residents can enjoy non-screened visits from young family members from the following age ranges: babies up to 12 months and 11 years and older. Please note, only one child can attend at one time, but it does not need to be the same child at every visit
Compassionate visiting options for residents who are on End of Life care has not changed and will still continue
Indoor visits without a screen will take place in a designated visiting room within our homes and only one visit (resident and loved one) will take place at any one time
All visitors will be supplied with a face mask, full visor, gloves and apron throughout the duration of the visit
Before the visit takes places, our teams will support loved ones to undergo a Lateral Flow Test. The visit will take place once the result is known to be negative. Please note, babies up to the age of 12 months do not need to take a Lateral Flow Test
Hand-holding (with gloves still on) is welcomed, but other physical contact is still unable to take place at this time and as far as possible social distancing should be applied
Screened visits
Our safe visiting options, behind a screen, can still take place with the same visiting guidelines as set out in January; two adult visitors from the same household welcomed, as well as all children, including those who fall between 12 months and 11 years old
Loved ones participating in screened visits will still continue to wear Personal Protective Equipment (PPE).
All of our homes have iPads so that residents and their loved ones can continue to catch up over FaceTime, Skype or alternative video calling apps. Our teams will happily support residents with accessing apps, ensuring virtual visiting is accessible for as many of our residents as possible.
For summary guidance on Essential Care Giver information, including what classes as an Essential Care Giver, please visit here.
As always, I welcome you to speak with your home's manager in the first instance to find out how our visiting guidance applies to your local care home. Please note visiting may cease at any time if instructed to do so by the Public Health England and will recommence on their recommendation. All our homes are unique, with different designs and varying indoor and outdoor spaces available, so visiting options listed may vary from home to home – you should check with your home directly.
At all times, we continue to take direction from the local Public Health Inspector regarding the 'R' rate in every area and monitor this ourselves very carefully. We will also consistently reviewing our visiting guidance and details below may change instantly, as and when required.
If you are looking into care and need further advice on support, please do call our Enquiry Support Team advisors on 0800 917 0478.
Sarah Clarke-Kuehn, Group Director Sanctuary Care