Forefaulds was the best choice for mum – she is so precious to us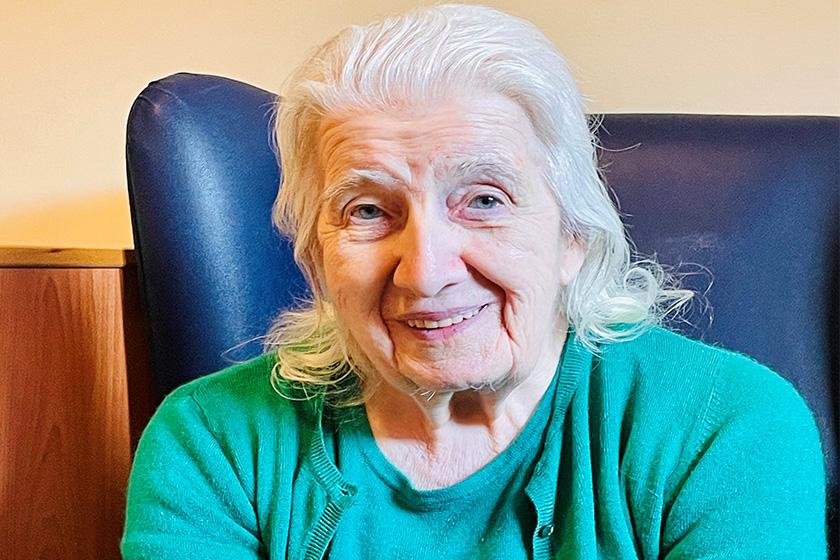 For Susan and her family, deciding to move mum Margaret, who lives with dementia, into a care home after looking after her for years at home was a heart-wrenching decision. But after finding Forefaulds Care Home, where Margaret spent two weeks enjoying respite care, they knew it was the right choice.
"Mum is so precious to us and giving her to someone else to look after was a huge emotional wrench," said Susan. "It was the hardest decision we've ever had to make, but actually the best decision for mum."
Margaret moved into the home, in East Kilbride in January 2019 and Susan was surprised how quickly she settled in.
She added: "I've got nothing but praise for the staff they are fabulous. They look after mum so well. They are so respectful and caring, not just to mum but to us too. They always keep in touch, even if it is something small they will pick up the phone and call, nothing is too much trouble."
Susan was relieved that Margaret was settled in the home ahead of the pandemic. "Myself and my brother were saying we genuinely don't know how we would have done it if she was at home." 

For the family being able to see Margaret again inside the home has been a blessing.
"Just being able to hold her was the best thing in the world – it was just fabulous," said Susan. "Your mum has a certain smell and I missed that the most. It has helped my dad enormously too.
"When you go to Forefaulds there is always a buzz and something happening. There are always staff about to tell you about how mum is getting on. It's just so homely and I recommend it 110 per cent."
If you would like information about Forefaulds Care Home please call directly on 01355 220102.