Julie on why she loves Heathlands!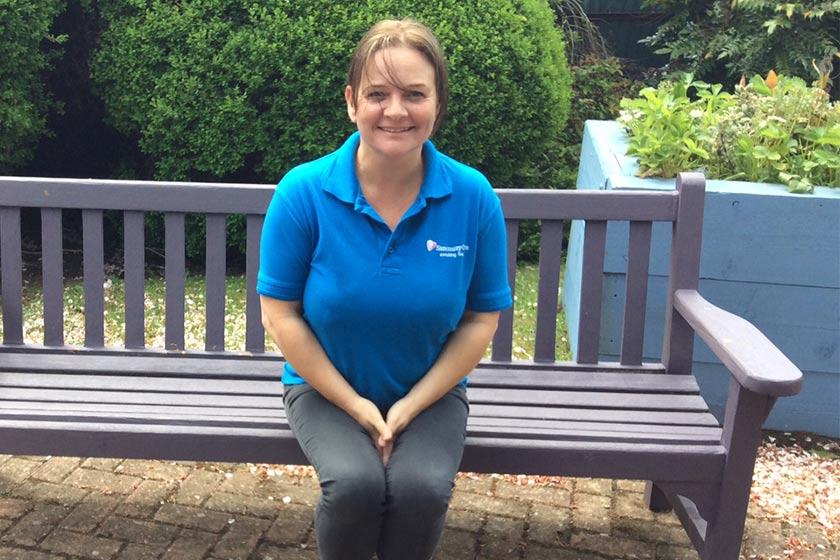 Julie Macaulay joined Heathlands Residential Care Home as a well-being assistant during the global Covid pandemic. She loved it so much she has now taken on extra hours supporting the residents to enjoy even more activities.
"I love the residents' characters and helping them to do things which keep them occupied," she said. "I absolutely love my job."
"I wish I had come here years ago – it is like a family here."
Julie MacaulayWell-being assistant at Heathlands Residential Care Home
Julie suffers from fibromyalgia, a condition which causes pain all over the body. She says her role in activities is perfect for her, because she doesn't have to do any lifting, which aggravates the condition. She gets to spend time supporting the residents at the care home in Pershore to do things which make them happy, which is perfect both ways!
The variety of activities on offer for the residents is superb. They range from cheese and wine evenings to decoupage and arts and crafts, with everything from penalty shoot outs, reminiscence sessions and flower arranging in between.
To find out more about activities at Heathlands please call our Enquiry Support Team advisors today on free phone 0800 917 0478.
For Julie, the family feel of Heathlands is what makes it really special for her.
"I look forward to coming to work – I feel so happy that I have a job I love. When I see the residents, it is like I am seeing my friends. It's a nice feeling and doesn't feel like 'work'!
"It has been a strange year to start working in a care home, but a nice year for me because I have been able to be here with the residents."
To find out more about life at Heathlands, our Enquiry Support Team advisors are here to talk on free phone 0800 917 0478.