Jessica kick starts her career with Sanctuary Care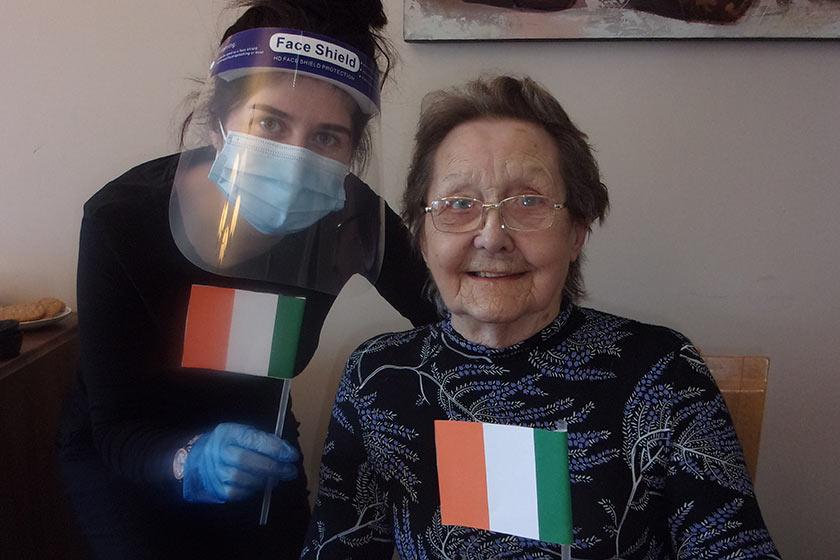 The future is looking bright for a previously unemployed young woman who has made a stellar start on a work placement scheme in a County Durham care home.
Jessica Griffin, 19, who had been claiming Universal Credit due to a lack of employment options, has secured a six-month placement as a Wellbeing Assistant at Sanctuary Care's Birchwood Court Residential Care Home in Peterlee. 
Discovering an opportunity 
The placement is part of the Government's Kickstart Scheme - a fund creating a variety of work opportunities for unemployed young people entering the workforce at the early stages of their career in a range of sectors. 
Jessica is one of over 100 people aged 18 to 24 of whom Sanctuary has welcomed into its care homes to carry out work placements through the Kickstart programme. 
With under 25s among those most affected by unemployment during the pandemic, the scheme offers a brighter outlook for the younger generation and a chance to reconsider options during uncertain times. 
Jessica discovered the Kickstart opportunity at Birchwood Court after researching routes into care and seeing the importance of health and social care workers highlighted by the pandemic. 
A chance to gain first-hand experience
Though the care home environment was new to her, Jessica thought back to when she had previously started working in a hair salon and had been more interested in looking after people than doing hair. This was a real opportunity to utilise her caring and compassionate nature and gain first-hand experience in care. 
As a Wellbeing Assistant, Jessica serves hot drinks and meals and supports delivering activities for the residents, including games and themed evenings. She spends quality time with the residents individually and gets to know them. 
"The best feeling"
Jessica said: "It's going really well. I'm enjoying it a lot. It's so rewarding to see residents smiling and laughing along with the activities. Playing games with them is my favourite part, we always share jokes about who has been cheating! 
"To see residents looking happy is the best feeling. They always manage to crack a smile for me. I can make them laugh, and they make me laugh too. 
"We can't go on trips or do many of the things we may have done before the pandemic, but we still make sure residents have things to look forward to. I ask them what they want to do, and sometimes we watch the news together and discuss what is going on. I love to hear their opinions! 
"My manager has been really supportive with my Kickstart coursework, and I've learnt so much already. I hope it will lead to a career in care. It's what I love doing, what I enjoy, and it's what I'm good at."
Making a great impression 
Joycelyn Rodgers, Deputy Manager at Birchwood Court added, "We're thrilled to welcome Jessica to the team at Birchwood Court. She fits in perfectly and is already enriching the lives of our residents with her smile and kindness.  
"She has made a great impression, and the residents have taken to her straight away. We are pleased to be able to support her as she begins her career in care."