Jim and Hazel celebrate their platinum wedding anniversary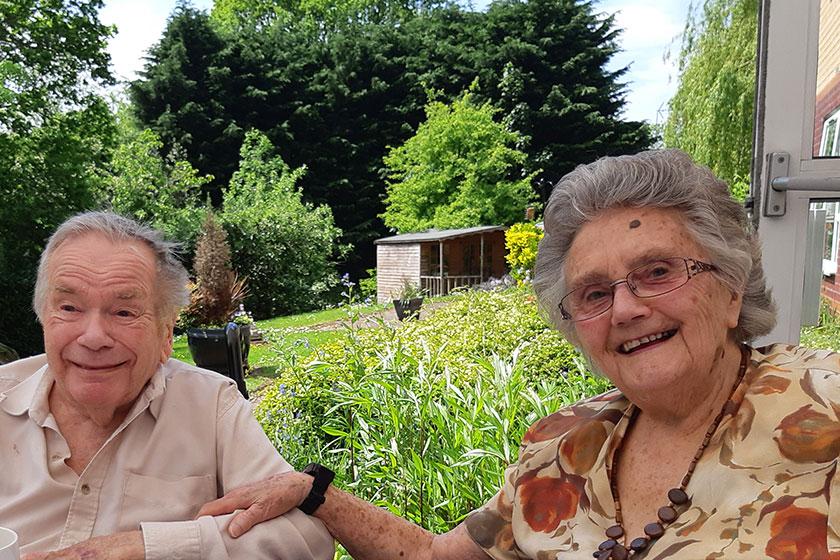 Jim and Hazel were overjoyed to mark their platinum wedding anniversary this week, with a very special celebration at Brambles Residential Care Home in Redditch.
With live music, featuring all their favourites from Andrew Lloyd Webber musicals, and afternoon tea in the sunshine, they had a very happy day indeed. And they were proud to receive a card from The Queen to mark their 70 years.
The happy couple met when they were teenagers and it was love at first sight, the couple's daughter Lin explained. "When dad came home that night he told his mum he'd just met the girl he was going to marry!"
With three children – Lin, Heather and Cheryl, seven grandchildren and six great grandchildren the couple, who have lived in Redditch starting in Hunt End and finishing up in Crumpfields Lane, Webheath for over 65 years have enjoyed a very happy life together.
Lin added: "It's really quite special that they have made it to this celebration and had such a lovely, lovely day."
During their married life Jim and Hazel loved gardening and had a plot with geese, sheep and even bees. Travel was also a huge part of their lives, and they have ventured to approximately 60 different countries across the world together via air, sea and on road in their caravan.
Happy anniversary from all of us at Sanctuary Care!