Trudy's pride at resident ambassador role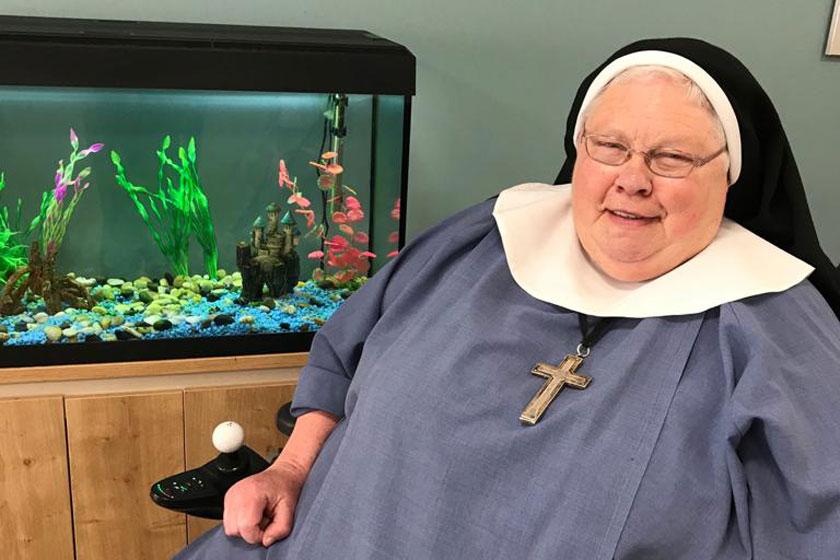 Meet Sister Trudy, who is Wantage Nursing Home's longest serving resident, having lived here for 11 years and is delighted to have been appointed as resident ambassador.
Trudy was the perfect choice to help new residents to settle into the home she knows so well, a role which she shares with fellow resident June. She also has a direct role in recruitment, supporting the home manager to interview potential new members of staff.
She said: "I feel proud to do this – I am like part of the furniture here!"
Trudy came to the home from the local convent when she needed nursing care and has never looked back.
"The staff are very caring and I feel safe here," she adds.
Her passion for gardening is something that she's continued to enjoy in the home, which has beautiful gardens overlooked by a large conservatory.
"I'm very much a summer gardener and enjoy planting flowers so I really enjoy doing that."
To find out more about life at Wantage please call our Enquiry Support Team on 0800 917 0478.