"It's such a comfort knowing mum is happy" Nigel's story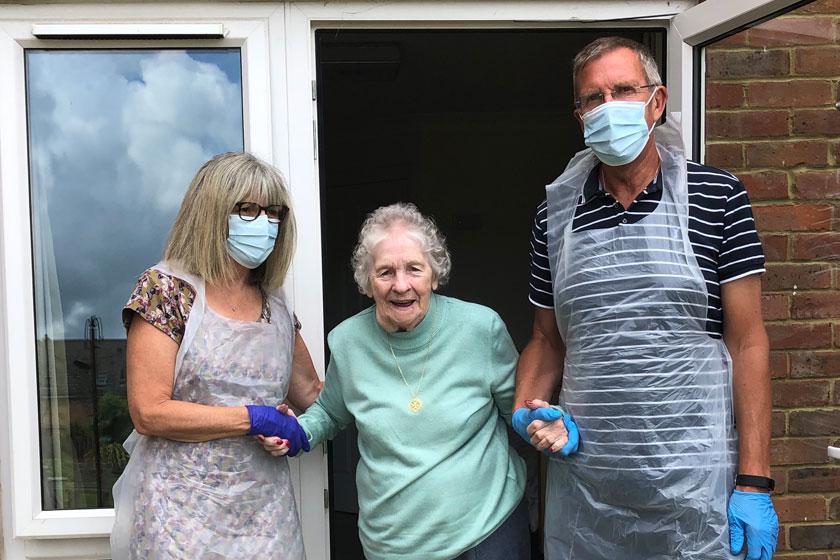 When Nigel Bodell was looking for care for his outgoing and sociable mother Daphne, he found our Meadow View home in Hersden - four years later he's still delighted this was the best choice.
Daphne, who lives with dementia, thrives being around other people and Nigel said knowing she has such wonderful social stimulation and companionship is hugely important for her well-being.
"Mum loves having a sing-along and there's always events going on with different themes," said Nigel. "They really entertain her and go above and beyond. She loves cruises and they will often look at pictures and serve food in relation to those different countries."
Speaking about the team Nigel added: "They are very, very caring and passionate about what they do. They are always making sure she is happy."
Nigel said the layout of the home is ideal for Daphne. "It's very spacious, with en-suite bedrooms leading to the gardens and lovely lounges," he added.
"She's a great one for looking out and about – not wanting to miss anything that's going on, so it's great that she has a nice garden facing room."
Daphne, who recently turned 93, is very happy to call Meadow View her home, which is so reassuring for Nigel. He added: "Every time I go she is always happy, and says herself she being very well looked after. It's such a comfort for us."
To find out more about life at our Meadow View Residential Care Home, please call our Enquiry Support Team on 0800 917 0478.