We hoped father's end of life care could be at Heathlands – and with teamwork it was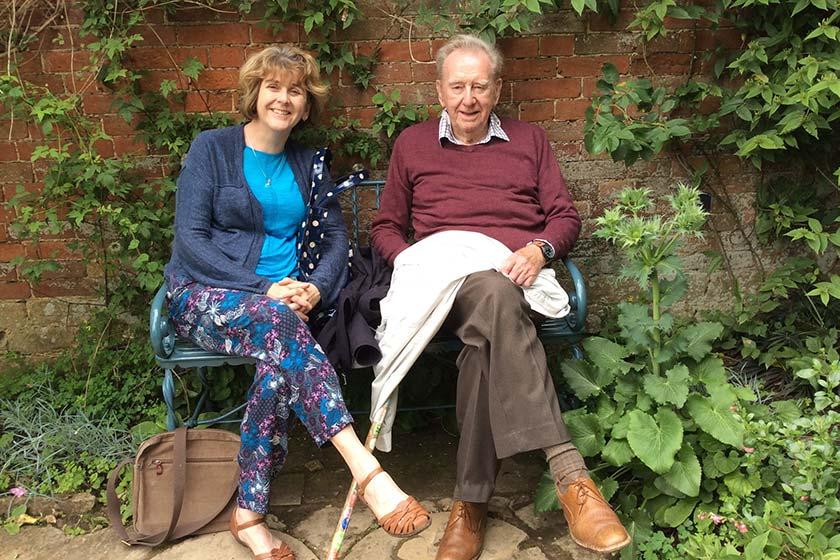 When Alison Adcock's father Michael, aged 95 suffered a heart attack and severe heart failure, he was admitted to hospital. Alison and the rest of his family were all keen for him to go back to Heathlands Residential Care Home in Pershore for his end of life care.
The family was relieved that Michael, who lived with dementia, was able to leave hospital and return to Heathlands, where he'd lived for three and a half years.
Alison, who is a doctor said: "He'd had very good care in hospital, but I was determined to get him home to Heathlands. I knew they would be very capable of looking after him, with support from the district nurses if needed, and that there would be a calm, homely atmosphere."
As soon as Michael arrived at the home Alison immediately felt reassured that he was in the right place.
"The first thing that struck me was how beautifully the staff had arranged his room – it was lovely and comforting. There were flowers and all the family photographs were on a table by his bed. It was personal and homely and the sort of thing we would have done."
Alison and her three siblings were each able to spend precious time with their father during his final days. And she said the dignity that was shown towards Michael and the family during this time – and the whole time he'd been a resident there, was exceptional.
The professionalism and kindness of the team meant so much. Alison added: "They looked after us, the family. It was very peaceful and he had very good care. He just slipped away and was very comfortable and settled.
"I think it's really important for us as a family that he was able to be at Heathlands – to know that he was peaceful at the end and that we could be with him."
For more information about Heathlands, or any of our other care homes please call our Enquiry Support Team on 0800 917 0478.