"The staff that provide her care are just incredibly kind and affectionate," Jilly tells us why Haven is a special home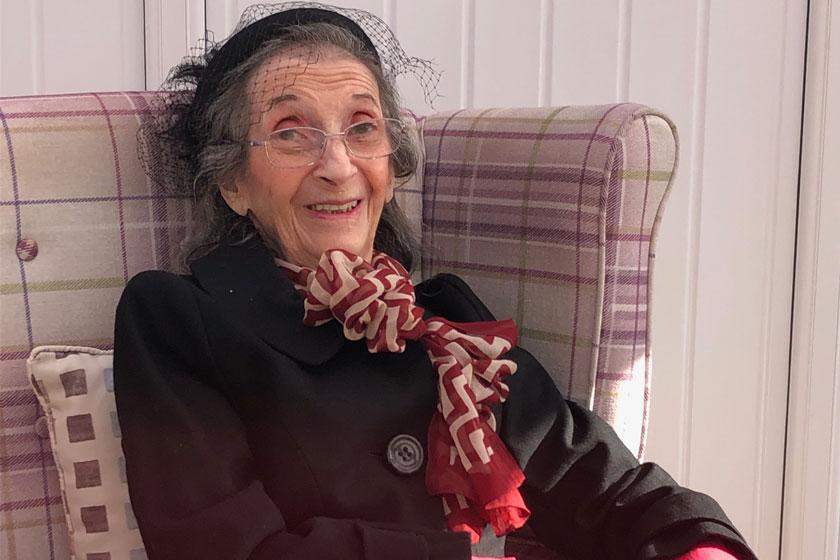 When a friend, who is a district nurse spoke so highly of Haven Residential Care Home in Pinner, Jilly Black took mum Sarra, who lives with dementia, to look around.
"It just so happened that a close friend of mum's was also visiting someone there, which was nice and a bit serendipitous" Jilly says.
"Mum started talking to some of the residents and got on well with them – it seemed to make sense."
Both Jilly and her sister live close by, and the Haven is near to Sarra's synagogue in Pinner where she regularly visits. With many of Sarra's close friends also living nearby, Haven was ticking all the right boxes at a time when they had been exploring permanent care options. Since Sarra moved into the home over two years ago, it has been the care of the devoted team which has truly stood out.
"The staff who provide her care are just incredibly kind and affectionate towards mum, and you can see how well she responds to that," Jilly adds.
"The most important thing is that the person you love is happy and cared for and in the case of the Haven, that is genuine – you can see the carers are happy in what they are doing."
For information about life at Haven and the amazing team our Enquiry Support Team advisors are here to talk on 0800 917 0478.