Brenda's bright and beautiful blanket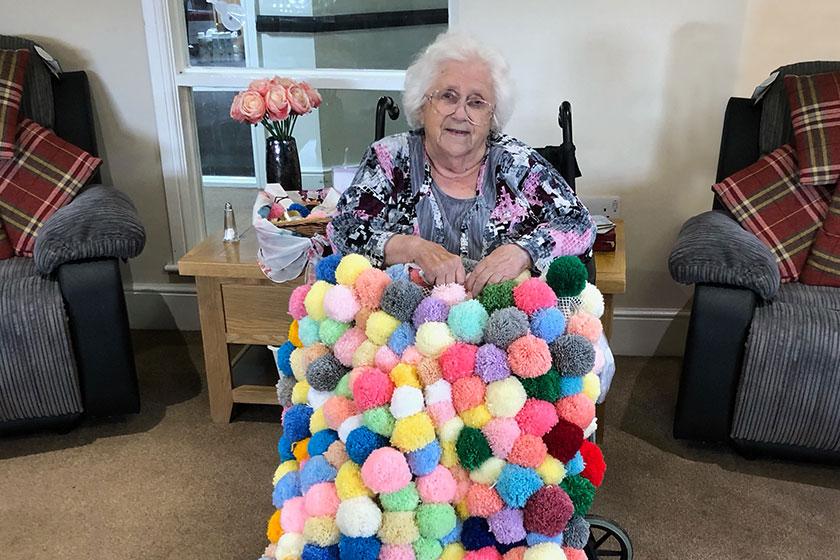 A resident at our Highcroft Hall Residential Care Home has been busy making this stunning blanket, which she is selling to raise funds for the home and a charity close to her heart, the Cystic Fibrosis Trust.
Brenda explained: "I've always done things for charity but this was so important to me because my little grandson has cystic fibrosis. He's 10 months old."
Affectionately known by many of the residents' grandchildren as the "pom pom lady", Brenda loves raising money for good causes, holding raffles and making hampers filled with goodies, including her pom poms!
She said: "I want to raise as much as I can! The last event I organised raised £90, so I am hoping to raise at least that much."
Brenda's inspiration for her pom pom creations came after moving to the home in Bushbury, Wolverhampton. She was unwell and care assistant Suzanne brought her wool and knitting needles to encourage her creativity – and she has never looked back!
If you would be interested in helping Brenda with her fundraising efforts please call Highcroft Hall on 01902 866802.