Enjoying the great outdoors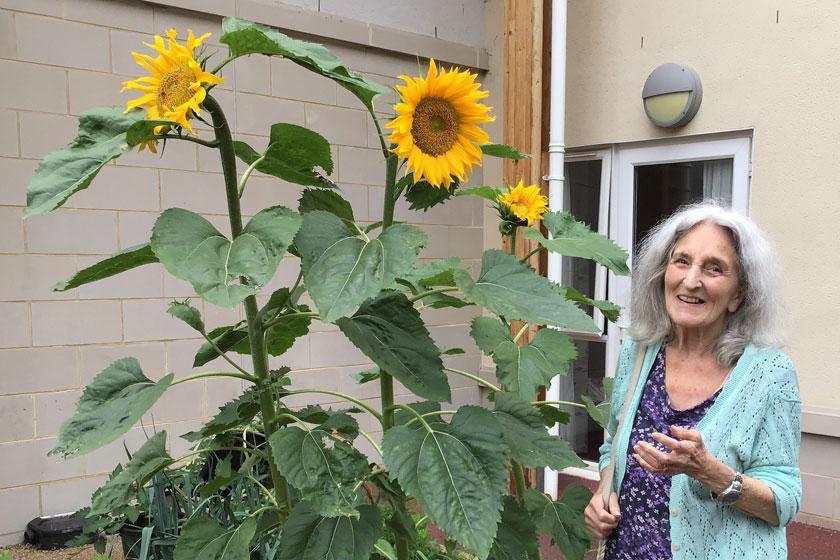 From growing their own fruit and vegetables to planting pansies, residents at Haven Residential Care Home have been making the most of the home's stunning gardens this summer.
The residents have absolutely loved the mini 'allotment' they have created and this week, have been harvesting their carrots and leeks. They have also grown tomatoes, pumpkins, strawberries and broad beans – and some gigantic sunflowers!
And there have been summer barbecues, with chef Abrahams serving up delicious meals.
Activities coordinator at our home in Pinner, Nichola Krobo said: "We are lucky to have such beautiful gardens and have been doing as much as we can to get outside in the fresh air.

"We have been playing traditional garden games and squeezing out that last bit of sunshine!"
Indoors there has been just as much going on, including armchair ballroom dancing, netball, baking, memory games, arts and crafts and a celebration of Rosh Hashanah – a huge event in the Jewish calendar, with a visit from a Rabbi from the local synagogue.
For more about life at Haven, our Enquiry Support Team advisors are here to talk on 0800 917 0478.