From weightlifting champ to guarding imprisoned Rudolf Hess – the life history of Les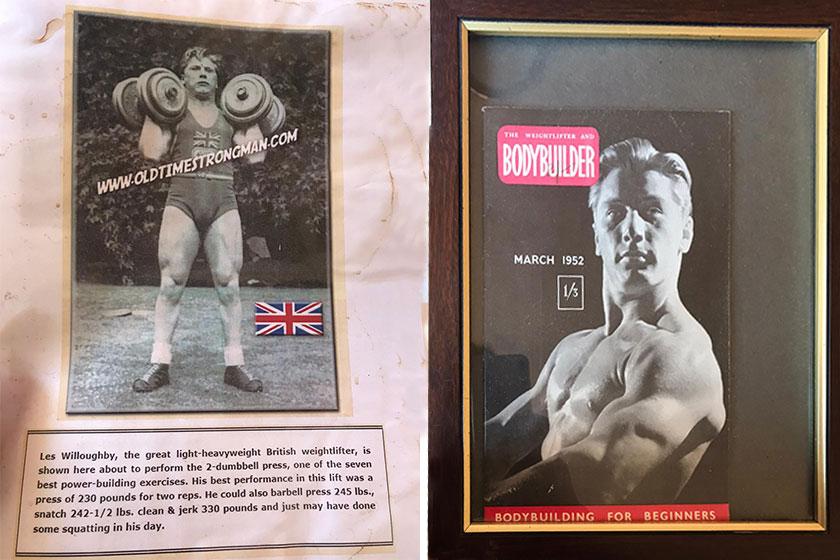 Former British weightlifting champion Les Willoughby, who lives at our care home in Milton Keynes, shares some of the highlights of his title-packed career.
Les, who has lived at our Caton House Residential and Nursing Home for a year, trained hard five days a week, with two rest days.
The 91-year-old, who lives with Parkinson's disease, explained what attracted him to weightlifting: "I liked individual sports and was strong, so I really enjoyed it. There was a big difference between body building and weightlifting. Body builders built up for body beautiful contests, weightlifters had to do three lifts in one event."
In his day Les racked up some phenomenal statistics with these lifts. He could 'press' 245lbs, 'snatch' 242.5lbs and 'jerk' 330lbs, with plenty of squats in between!
He won many impressive titles during his career, including British Olympic Champion in 1953 and European bronze medallist in the World Championships that year. The latter saw him compete against athletes from 16 countries.
His training was rigorous, with no distractions allowed! "I didn't ignore the females, but you had to dedicate yourself to the training which was very strenuous and you had to stay focussed," he adds.
Guarding Rudolf Hess during my National Service 
During his time doing National Service Les guarded one of the Nazi party leaders, Rudolf Hess, who was imprisoned in Spandau Prison in Germany where he served a life sentence for his war crimes.
 "There was nothing special in that," says Les. "Germany was occupied by full forces and we each took a turn at guarding Hess."
After his competition days ended, Les became a senior weightlifting instructor, teaching both men and women. He met wife Judi, who regularly visits him at Caton House with proud daughter Sarah.
And if that wasn't enough, Les became a company director in the steel industry which worked in for 37 years, after retiring on a voluntary basis he recycled office equipment and donated it to charities, as well as working tirelessly for the Bletchley Rotarians.
For details about life in Caton House of any of our care homes call our Enquiry Support Team on 0800 917 0478.