Haven is a beautiful care home located in an attractive residential area of Hatch End in Middlesex. The home is a stone's throw from Harrow Arts Centre and Pinner Memorial Park, which has a picturesque lake and an ornamental garden.
The team delivers care with kindness and dignity. They care for residents as if they were members of our own family. Nothing is ever too much trouble and we do all that we can to enrich the lives of all our residents, every single day.
A care home that feels like family
Whether that's empowering those living in our residential care suites to continue a hobby they've always enjoyed; or simply providing a one-to-one reminiscence session for residents living with dementia, everything is person-centred to reflect our residents' individual and unique needs.
This strong team ethos comes from the very top, with a home management team that has over 18 years' care sector experience.
Rated Outstanding in Responsiveness by CQC
We are so proud that the home has been rated 'Good' in every area inspected in our most recent Care Quality Commission (CQC) report – with an 'Outstanding' in responsive! Extracts from the independent regulator's glowing report include comments from healthcare professionals in Pinner and Harrow, who praised the team for providing "person-centred care". One comment said they had "achieved remarkable health outcomes for people with chronic conditions, such as diabetes".
Our residents also had high praise for the team and our wonderful care home, with one of them saying being at the Haven is "like living in a super hotel. You couldn't ask for anything more". Another said: "The staff are wonderful, they are all very helpful and kind". A loved one also commented: "This is a fantastic place and I am always welcome. I feel part of the service as well as my relative."
These comments show how hard the team works to make the loved one of the residents feel embraced into life in the home. Haven is like a family - a caring support network of people who are all here to enrich the lives of our residents.
More than bricks and mortar
Outside the home's beautiful gardens are complete with a pretty summer house. We also have relaxed seating areas and raised flower beds for our green-fingered enthusiasts to continue their passion for gardening. Residents, including those with restricted mobility or in wheelchairs, can sew seeds and plant beautiful bedding flowers at a comfortable height.
The care home has its very own library, as well as a hairdressing salon. A stylist from Middlesex visits every week to give our residents a well-deserved pamper. The team also treats them to one-to-one pamper sessions, including relaxing hand massages, followed by a manicure. These types of activities are a wonderful way to support people to feel fresh and relaxed and are especially comforting for those living with dementia.
Some of our residents love to take part in the home's knit and natter group – while we have helped another to learn Latin – no two days are ever the same!
Entertainers from across Pinner visit the home to perform music our residents love from the good-old-days. We also have some fantastic volunteers, who dedicate their time to come here and take part in activities. They are also wonderful company for residents who may have family far away.
Pre-bookable respite care at Haven Care Home
We provide short-term pre-bookable respite care breaks for people needing residential, dementia and nursing care, so loved ones can plan a well-deserved break of their own.
For more information about the home, including our respite care options, please call 0208 421 5887 or fill out our online form below. If you would be interested in viewing the home and speaking to a member of the Haven's caring team directly, we are also able to offer virtual tours.
Pricing information
It is usual for residents in care homes to contribute to the cost of their own care. Some people have the resources to pay for their care in full, whilst others make means-tested contributions. Our weekly fees are individual to each of our residents and are subject to a pre-admission assessment, which is required to truly understand the level of care and support needed.
Our 2022 weekly care fees for residential care start from £1,430 up to £1,757*. This depends on your care needs and the type of bedroom that is right for you, from our standard rooms to our premium bedroom options.
*If you require more specialist care such as 1-2-1 support, your weekly fee could be higher.
How do I find out more about paying for care?
We have dedicated advisors in our Care Enquiry Hub, who can signpost you regarding funding care and give you more information about the home. If you would like to speak to them directly please call 0800 917 0478. If you are interested in viewing the home and speaking to a member of staff directly, we can also give you a remote 'show around' with a virtual tour.
Resident Satisfaction Score
Based on an independent survey completed by our resident's friends and family.
Facilities at this home
Accommodation
Dining room
Ensuite
Hairdressing salon
Library
Lounges
Wheelchair accessible garden
Wifi
Activities
Arts and crafts
Day trips
Light exercise
Movies
Nail care
Quizzes
Care and support
Chiropody
Hairdressing
Home cooked meals
Physiotherapy
Podiatry
Respite Care
FAQs
FAQs:
Question:

How many bedrooms are there at Haven Residential Care Home?

Answer:

There are just 30 spacious en-suite bedrooms at Haven.
Question:

What types of care do you provide at the care service?

Answer:

At Haven we provide residential care, dementia care and pre-bookable respite care.
Question:

What is the home's CQC rating?

Answer:

Haven Residential Care Home is rated 'Good' by the Care Quality Commission from an inspection on 2 May 2019.
Question:

What facilities does the care home have?

Answer:

Our boutique-style Hatch End care home boasts en-suite bedrooms, a beautiful gardens, hairdressing salon and a pub.
Question:

What activities are on offer at Haven?

Answer:

We offer a range of activities at Haven, from arts and crafts, to gentle exercise sessions and pamper sessions.
Ready to know more?
Get help every step of the way, contact us below to get information or advice.
Where to find us
36 - 38 Wellington Road, Hatch End, Pinner, Middlesex, HA5 4NL
Travelling to see us? View home on Google Maps
Drive time to home
Stories from the home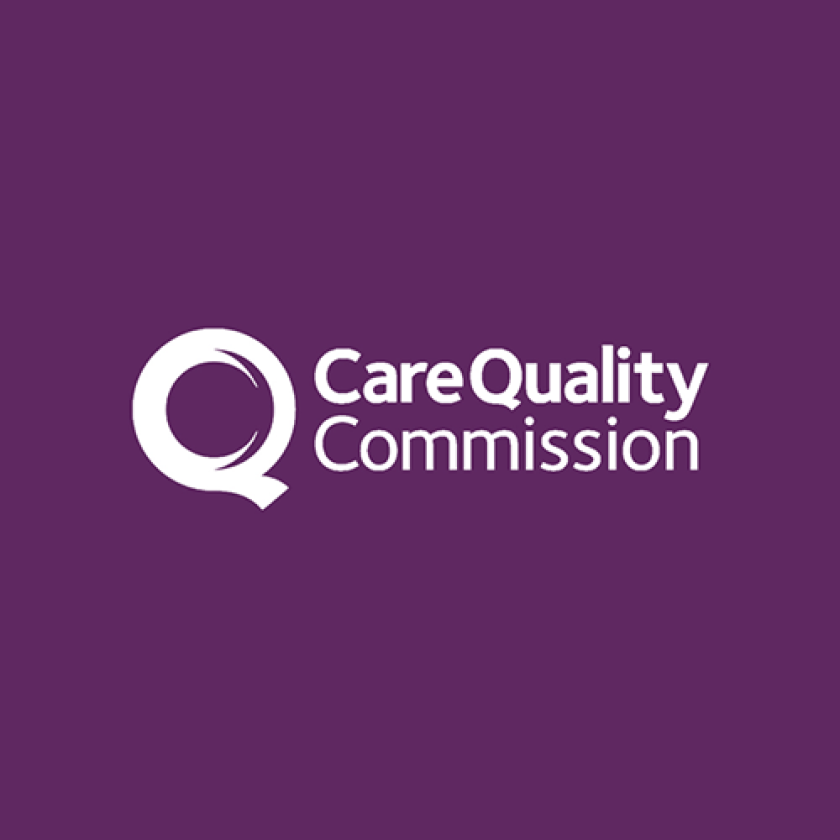 Take a tour
Watch our virtual tour to take a look around and find out if Haven could be the perfect new home for you or a loved one. Read our virtual tour transcript (PDF 147KB).
Dedicated Home Manager
Lourdes is passionate in providing quality care and joined the team in 2021. She is an experienced nurse with over 40 years' experience in hospital and care home settings.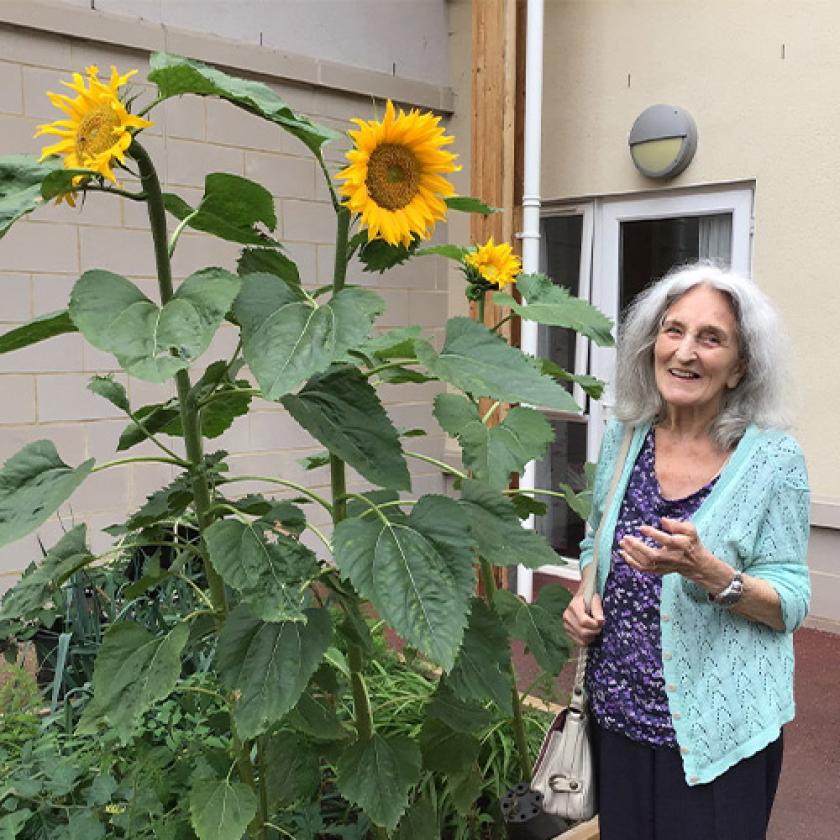 Jilly on why Haven is home for mum Sarra
"The most important thing is that the person you love is happy and cared for and in the case of the Haven, that is genuine." Read more here.
A head massage anyone?
In the heart of our home we have our very own hairdressing salon, where residents can enjoy treatments and a bit of 'me time'.