Lammas House Residential Care Home in Coventry
Lammas Road, Coventry
,
West Midlands
,
CV6 1QH
Lammas House is an award-winning care home in the heart of Coventry in Warwickshire, providing residential care and respite care to our residents.
The team and residents at Lammas House are brimming with pride, having just received an 'Outstanding' rating from the Care Quality Commission (CQC). When you visit it is easy to see why it is the only residential care home in Coventry with this incredible rating.
 Safe admissions
Safe admissions into our care homes include the option for new residents to self-isolate in their own home before joining us.
 Virtual tours
Our virtual tours enable you to find out more about life in our care home and ask any questions you may have to a senior member of our team.
 Safe visiting spaces
Our home has a pre-bookable designated visiting space to enable families to visit their loved ones safely. Please contact our home directly to pre-book.
Our incredible team
At the helm of our home is manger Rukmi Silva, who has managed Lammas House since 2012. Rukmi is passionate about her residents being directly involved in how their care home is run. So much so, that she has two resident representatives who are as dedicated as she is to her residents' views coming first.
The team are what makes Lammas House such a special place. They were shortlisted for not one, but two respected national Caring UK Awards 2018. The home went through to the grand finals of the Regional Care Home of the Year (Midlands and Wales) category. This accolade is for care homes that truly stand out in their region. More recently, the home scooped the 'Best for Communication' category of the Care Home Awards 2020, celebrating the home's exceptional way it communicates with its residents and their loved ones.
Dining experience
Our home was also in the running for the Catering Team of the Year award. This is for teams who strive for perfection in every meal they cook. Mealtimes are certainly a real highlight of the day for the residents. At 12 noon on the dot, they filter into the dining room and are ready!
Head Chef Matthew Fulleylove and Assistant Chef Kuldeep Brar create a dining experience for their residents, who enjoy lovingly prepared home-cooked food.
At breakfast, there's anything from toast, to any item of a cooked breakfast served however they choose – everything centres on residents' choice. Matthew and Kuldeep serve the residents, explaining what is on the menu and seeing what they fancy. A half portion of this or a different homemade sauce – nothing is too much trouble. It is a calm environment where time is taken to enjoy the food. The team also bakes cakes daily for afternoon tea. Residents are also actively involved in preparing for mealtimes and in shaping the menus too. Several of them love to help, so every day they enjoy peeling the vegetables.
Enjoyable experiences
Experiencing activities that enrich our residents' lives and involving them in the community outside the care home in Coventry are extremely important. If you pop in, you will often see one of the carers playing the piano while another sings to the residents. They are often joined by young volunteers from the National Citizen Service who take part in projects and activities at the home. There has also been a rolling programme to welcome students from the University of Worcester and Birmingham City University into Lammas House.
Praised for how safe the home is in the recent CQC report, Lammas House has a 'Say no to infection' accreditation through Coventry and Rugby Clinical Commissioning Group (CCG). Lammas House also has a 'React to Red Skin' accreditation, a campaign backed by the local authority to prevent pressure ulcers.
Pricing information
It is usual for residents in care homes to contribute to the cost of their own care. Some people have the resources to pay for their care in full, whilst others make means-tested contributions. Our weekly fees are individual to each of our residents and are subject to a pre-admission assessment, which is required to truly understand the level of care and support needed.
Our 2021 weekly care fees for residential care start from £803 and may increase to £984. Prices are dependent on your care needs and the type of bedroom that is right for you, from our standard rooms through to our premium bedroom options.
Facilities at this home
Accommodation
Dining room
Ensuite
Hairdressing salon
Lounges
Wheelchair accessible garden
Wifi
Activities
Arts and crafts
Baking
Coffee mornings
Community events
Pet therapy
Quizzes
Care and support
Chiropody
Physiotherapy
Podiatry
Respite Care
Stories from the home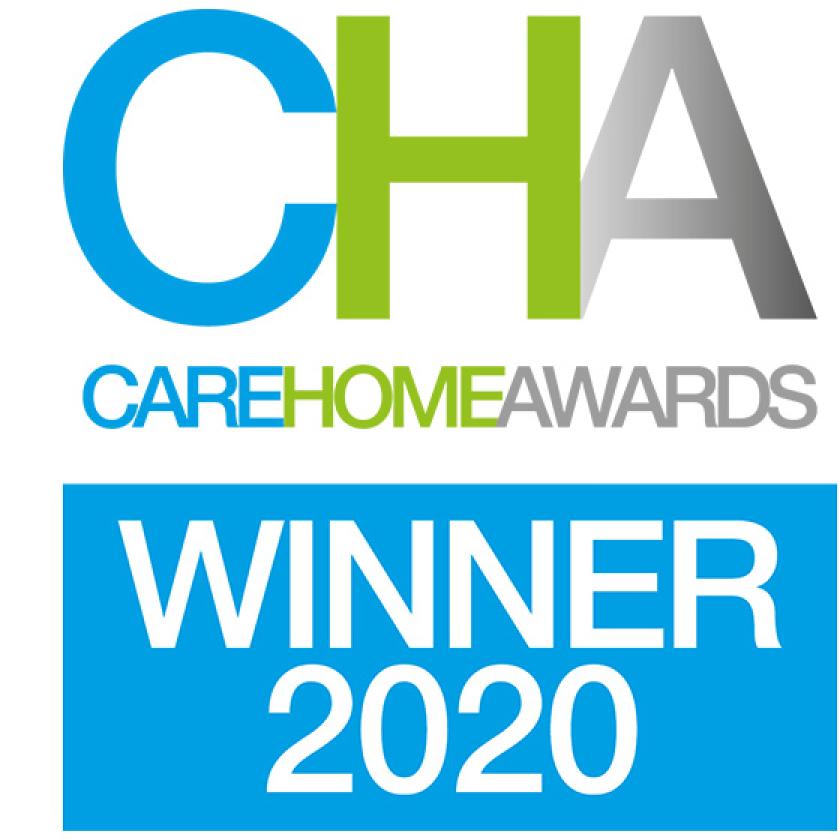 Award winning home
Lammas House scooped the Highly Commended accolade at the Care Home Awards 2020 for the Best Communication category.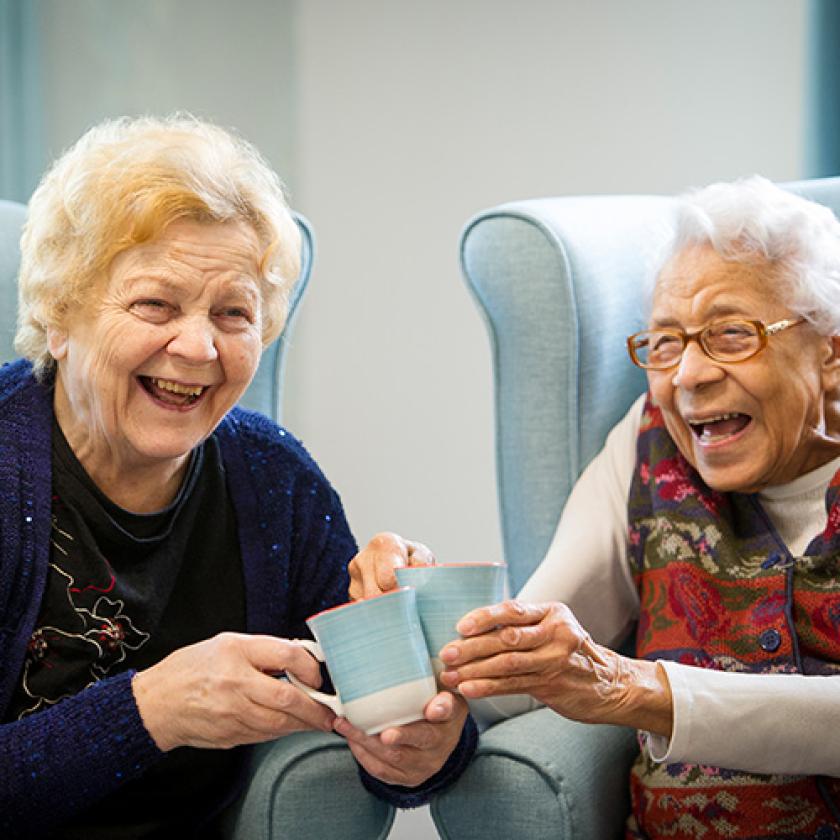 Wonderful words 
"The care my aunt has received over the past year or more has been exceptional. It provides a warm homely facility with friendly and caring staff. A small home which feels like a home from home - not an impersonal 'hotel'."
Our message of hope 
'Be strong stay safe' - our message of hope and solidarity to our amazing community – we are staying strong and smiling during these unprecedented times.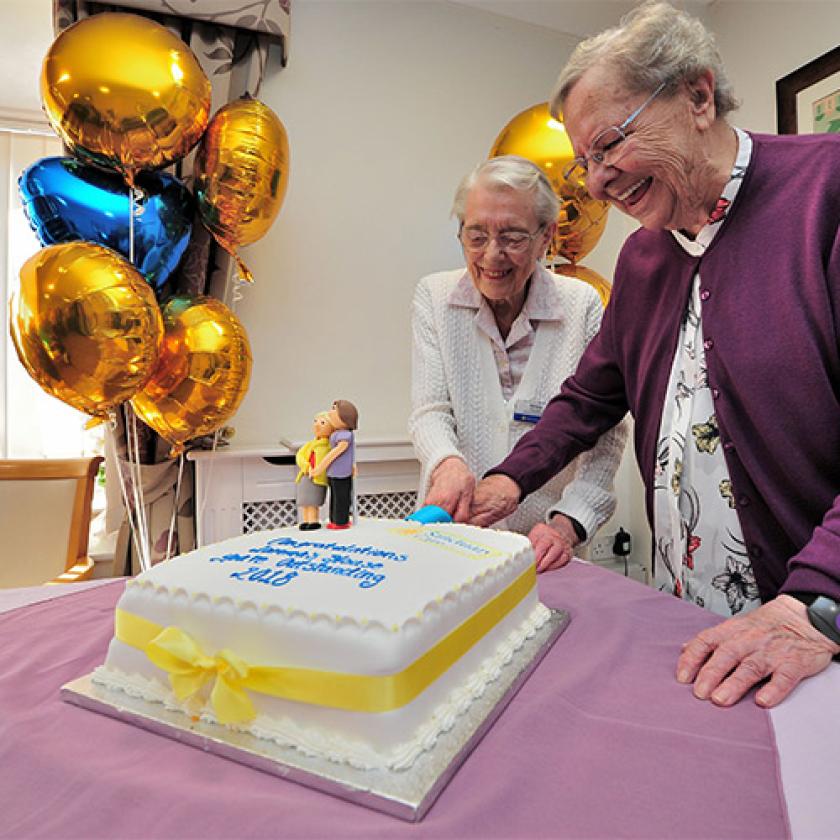 Electronic care plans
We have moved to electronic care plan using our bespoke app kradle, freeing up more time to spend with our residents.
Our amazing home manager Rukmi
Rukmi has been Lammas' home manager since 2012 and the home's recent 'Outstanding' CQC rating included 'Outstanding' in the 'well-led' category.
Finalists in Caring UK Awards
In 2018, we were thrilled to be finalists in the Catering Team of the Year and the regional Care Home of the Year categories.
Resident representative Hilda
Meet Hilda, one of two resident representatives, who work side by side with home manager Rukmi on every aspect of life at Lammas
Ready to know more?
Get help every step of the way, contact us below to get information or advice.