Set in Bilston, Lime Tree Court is one of three Sanctuary Care homes in the city of Wolverhampton.
The home has a brand new Namaste room, with sensory tactile furnishings, mood lighting and a bubble machine. This area has been designed to promote a more holistic type of care, especially for those residents living with dementia.
The care home also has a delightful vintage café area. With gingham table cloths, bunting, fine china teapots and even an old-fashioned tea trolley, this is a lovely area for our residents to take loved ones and friends when they visit. Our chef always bakes a 'cake of the day' for the café - a particular favourite is the lemon drizzle!
There is also a cinema room, where our residents love to relax in cinema-style seating and watch their favourite movie with some popcorn. The room also has a wooden sweet cart with jars of sweets to choose from, as well as candy floss. There is also a jukebox where residents can pick their favourite music if they fancy something livelier.
The faces of Sanctuary Care
Some of the home's staff and residents were recently models for a day, taking part in a marketing photoshoot. Deputy manager Tyler, care assistant Ryan and resident Wesley are proud as punch to be the new faces of Sanctuary Care and had a fantastic time in the process!
Popular faces in the home are our volunteers, who come in every week to spend time with the residents, whether simply chatting over a cup of tea or playing games and bingo.
In terms of activities, there is always plenty to do at Lime Tree Court. The staff are busy planning the next day trip, which will be to the Black Country Living Museum nearby in Dudley. There will be two trips, one for those on the residential floor and another for residents living with dementia. The residents also loved their recent trip to West Midland Safari and Leisure Park.
This summer the home held a Care Home Open Day celebration, which was open to people from the local community in Wolverhampton. The day celebrated the diversity of our staff and residents. The staff wore bright and beautiful clothing; there was live music and dancing, a piñata and food from around the globe. Our chef embraces variety when it comes to our residents' dietary needs and tastes and has just added Caribbean options to the menu.
Inside the care home, our residents enjoy a wide variety of activities, from singing with our local church choir to welcoming children from the local primary school along – who taught our residents to make slime!
Lime Tree Court also offers pre-bookable respite care breaks, to give people who care for loved ones at home the opportunity to plan a well-deserved trip or simply take some 'me time' to recharge the batteries. The home is also a short drive from Sanctuary Care's East Park Court Residential Care Home in Bilston, as well as Highcroft Hall Residential Care Home in Bushbury, Wolverhampton.
Pre-bookable respite care at Lime Tree Court
Call our home today on 01902 884 490 or complete our Lime Tree Court enquiry form below for more information on how to book respite care in Wolverhampton.
Pricing information
It is usual for residents in care homes to contribute to the cost of their own care. Some people have the resources to pay for their care in full, whilst others make means-tested contributions. Our weekly fees are individual to each of our residents and are subject to a pre-admission assessment, which is required to truly understand the level of care and support needed.
Our 2022 weekly care fees for residential care start from £889 but maybe in the region of 20% more*. This depends on your care needs and the type of bedroom that is right for you, from our standard rooms to our premium bedroom options.
*If you require more specialist care such as 1-2-1 support, your weekly fee could be higher.
Resident Satisfaction Score
Based on an independent survey completed by our resident's friends and family.
Facilities at this home
Accommodation
Cafe coffee shop
Cinema room
Ensuite
Hairdressing salon
Lounges
Namaste room
Wheelchair accessible garden
Wifi
Activities
Arts and crafts
Bingo
Children visits
Coffee mornings
Movies
Pamper sessions
Pet therapy
Sensory activities
Care and support
Chiropody
Hairdressing
Home cooked meals
Physiotherapy
Podiatry
Respite Care
Ready to know more?
Get help every step of the way, contact us below to get information or advice.
Where to find us
108 Ettingshall Road, Bilston, Wolverhampton, West Midlands, WV14 9UG
Travelling to see us? View home on Google Maps
Drive time to home
Stories from the home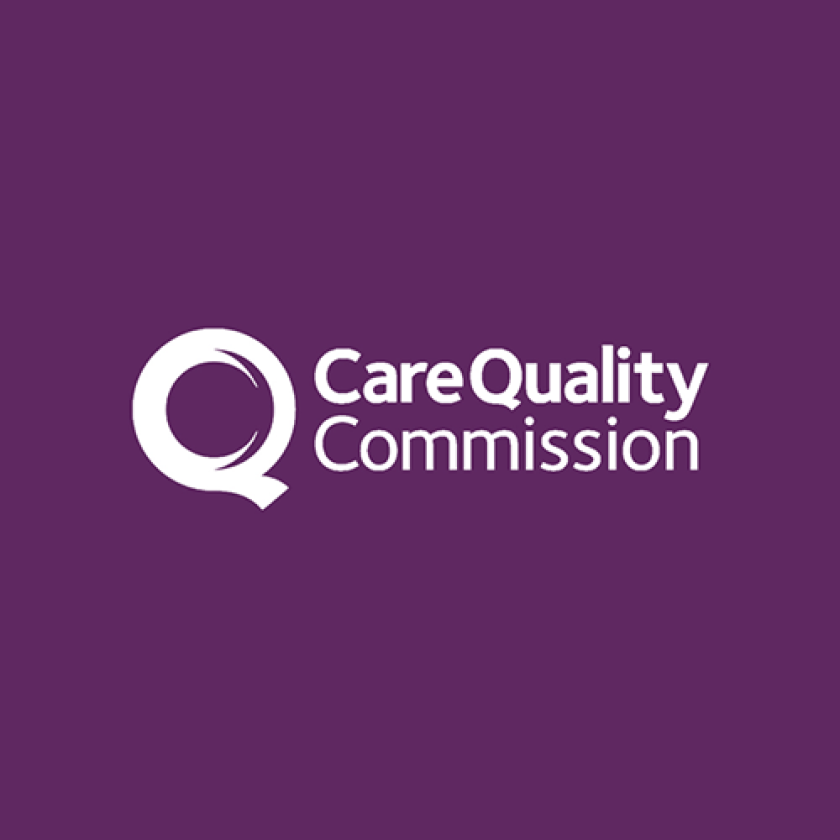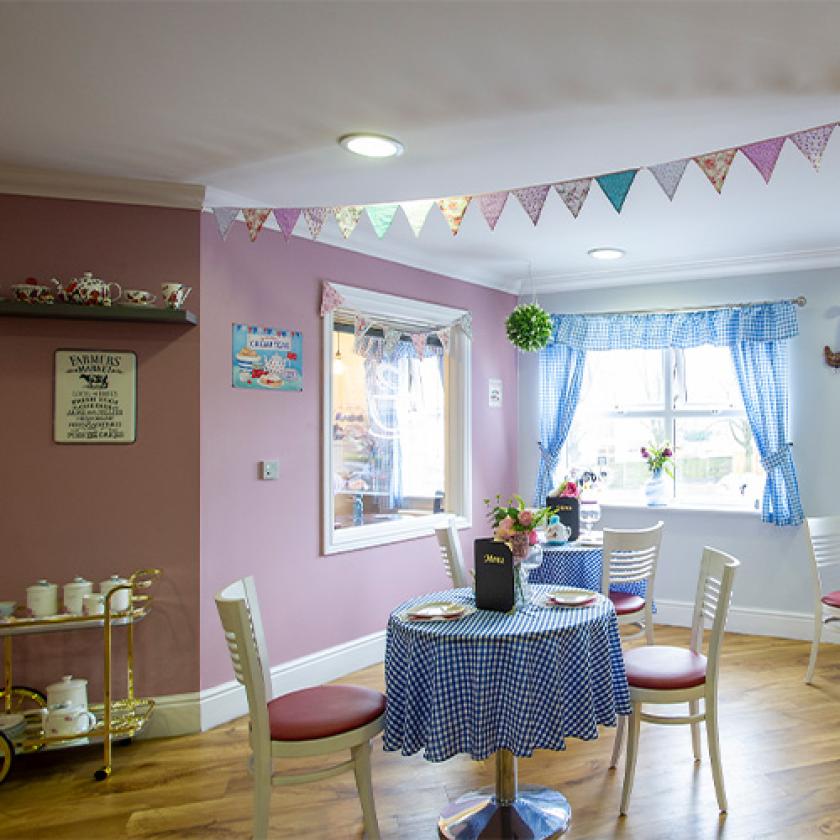 Time for tea
Adorned with bunting and gingham our new café is the perfect place to enjoy hot drinks and treats in the company of others.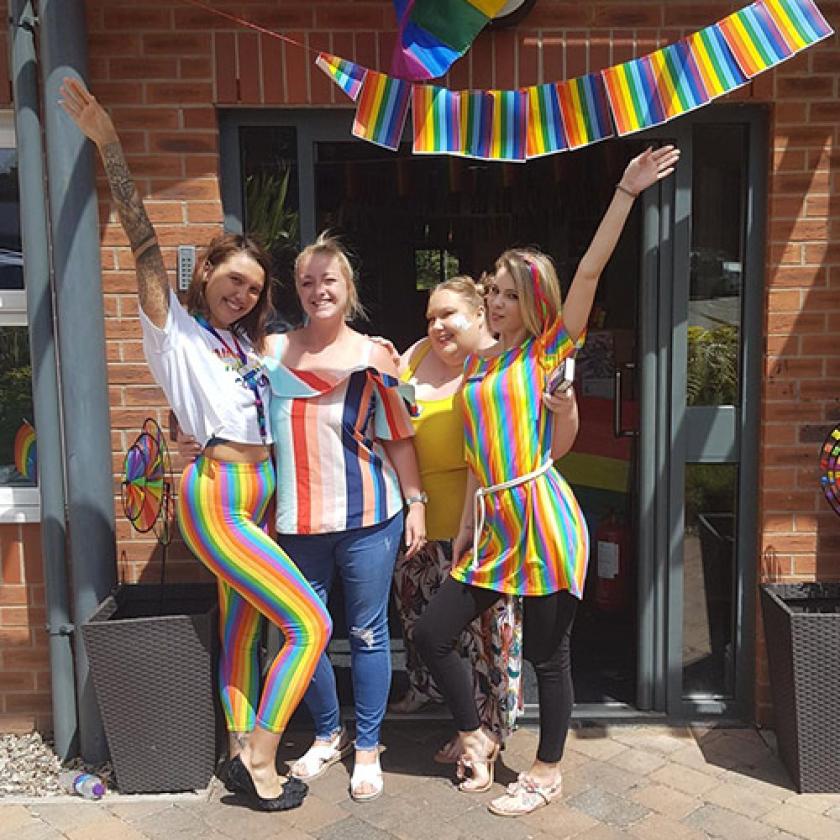 Celebrating our diversity
On Care Home Open Day the team donned rainbow colours to support the LGBT foundation, celebrating with live music and dancing.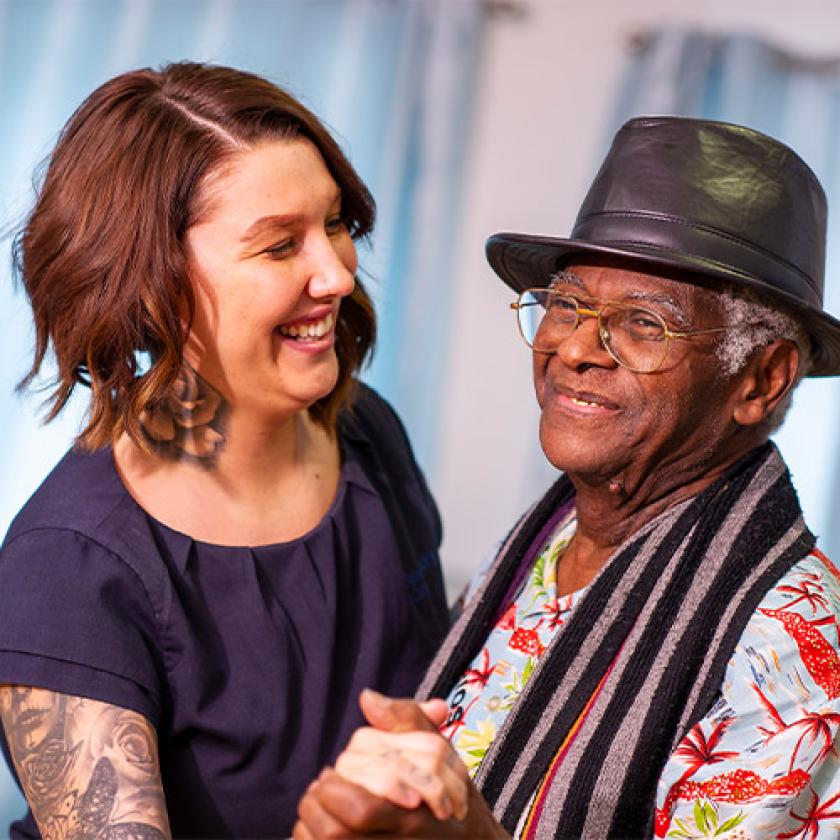 Familiar faces
Many of the faces you'll see throughout our website and brochure are those of our team and wonderful residents.
Meet the team
Emma is part of our fantastic domestic team, keeping Lime Tree spick and span and having lots of fun along the way.