Iffley Residential and Nursing Home in Oxford
Anne Greenwood Close, Iffley, Oxford
,
Oxfordshire
,
OX4 4DN
Situated in the picturesque Iffley village in Oxfordshire, our residential and nursing home is tucked away in a tranquil spot.
The team provides a wide range of care, including residential care, dementia care, nursing care, palliative and respite care. Our care and support evolve as our residents needs change over time. This means Iffley will always be a place they call home, giving our residents and their loved ones the peace of mind that the upheaval of moving into residential care need only happen once.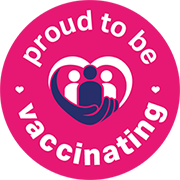 Safe admissions
Safe admissions into our care homes include the option for new residents to self-isolate in their own home before joining us.
 View our home
View our homes to find out more about life in our care home and ask any questions you may have to a senior member of our team.
 Safe visiting spaces
Our home has a pre-bookable designated visiting space to enable families to visit their loved ones safely. Please contact our home directly to pre-book.
A magnificent Oxfordshire home
Sanctuary Care's newest home in Oxfordshire, Iffley has some really wonderful features. Located on the dementia floor, the vintage café is a really popular spot for our residents to meet loved ones when they visit. With shabby chic prints and memorabilia from years gone by, it's the perfect place to enjoy a hot drink and a slice of homemade cake.
Another place residents can pop to with ease is the home's hairdressing salon. A stylist from Iffley visits every Tuesday for sets, trims and even head massages. Our residents are pampered and made to feel extra special.
For those who love the big screen, there is a cinema room in the heart of the residential and nursing home. The residents enjoy modern titles and all the classics, and the team organises regular blockbuster nights.
And for those who enjoy the great outdoors, the home's tranquil grounds are a fantastic place to relax. There are raised flower beds, which enable our green-fingered residents, including those in wheelchairs, to continue enjoying a much-loved hobby with ease. There is also a courtyard area, with a water feature, trellised area, seating and barbecue.
Making memories
When you walk into the home, the environment is clearly beautiful, but we think it's our person-centred activities that make us special. The team prides themselves on providing activities that are as wonderfully unique as our residents.
We also consider their care needs to ensure they get the best out of every experience. Whether enjoying a relaxing Namaste hand massage, baking or singing along to their favourite song with a member of the team, there is something for everyone.
Iffley has its own care home choir. Made up of staff, residents and those closest to them, it has proved to be a wonderfully inclusive activity that everyone can enjoy. The positive impact it's had, particularly for our residents living with dementia has been phenomenal. Even if a resident cannot remember the title of a particular song, the wonderful feeling they get from singing at the tops of their voices stay with them long after the music has stopped playing.
The home also hosts animal therapy sessions, a knit and natter group, an exercise club and so much more. We also invite entertainers from across Iffley and Oxfordshire to perform music for our residents.
Iffley has its own minibus to make sure the team can support residents to remain active members of their local community. They enjoy visiting museums, garden centres and local pubs in and around Oxford. And in the summer, we take a trip to the coast to enjoy ice-cream or fish and chips by the sea.
Pricing information
It is usual for residents in care homes to contribute to the cost of their own care. Some people have the resources to pay for their care in full, whilst others make means-tested contributions. Our weekly fees are individual to each of our residents and are subject to a pre-admission assessment, which is required to truly understand the level of care and support needed.
Our 2022 weekly care fees for residential care start from £1,244 up to £1,583 and £1,589 for nursing care, but may be in the region of 20% more. This depends on your care needs and the type of bedroom that is right for you, from our standard rooms through to our premium bedroom options.
*If you require more specialist care such as 1-2-1 support your weekly fee could be higher.
How do I find out more about paying for care?
We have dedicated advisors in our Care Enquiry Hub, who can signpost you regarding funding care and give you more information about the home. If you would like to speak to them directly, please call 0800 917 0478. If you are interested in viewing the home and speaking to a member of staff directly, we can also give you a remote 'show around' with a virtual tour.
Pre-bookable respite care at Iffley
Call our home today on 01865 718 402 or complete our Iffley enquiry form below for more information on how to book respite care in Oxford.
Facilities at this home
Accommodation
Cafe coffee shop
Cinema room
Dining room
Ensuite
Hairdressing salon
Lounges
Wheelchair accessible garden
Wifi
Activities
Arts and crafts
Bingo
Day trips
Knit and natter
Light exercise
Magic table
Minibus
Movies
Care and support
Chiropody
Hairdressing
Home cooked meals
Podiatry
Respite Care
Stories from the home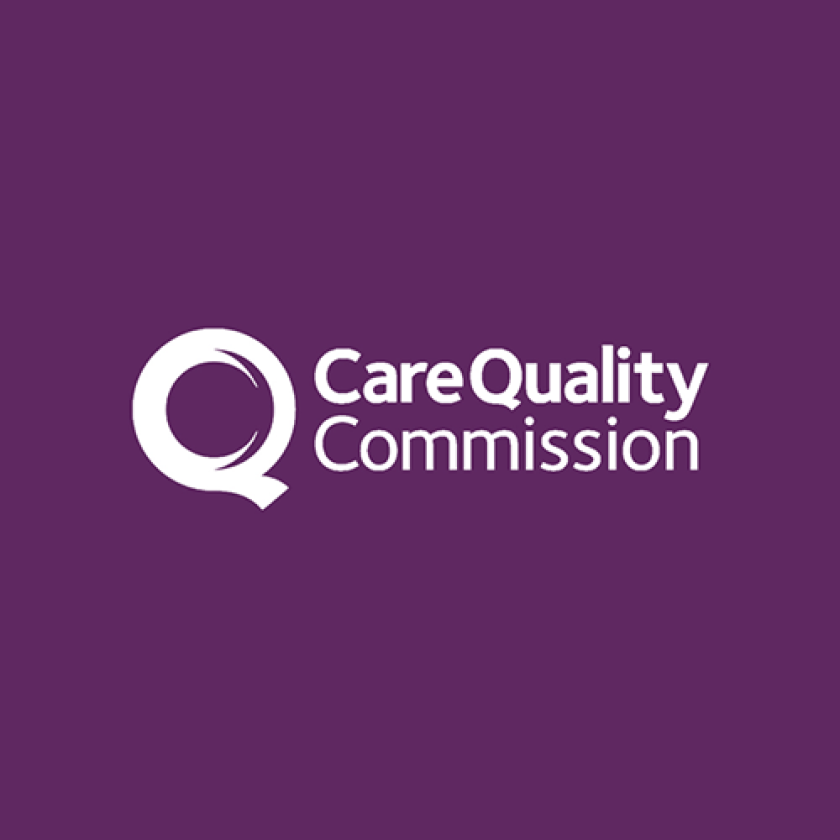 Look around
Want to know more about life at Iffley? View our virtual tour by clicking the play button to see the wonderful facilities we have to offer. Read our virtual tour transcript (PDF 121KB).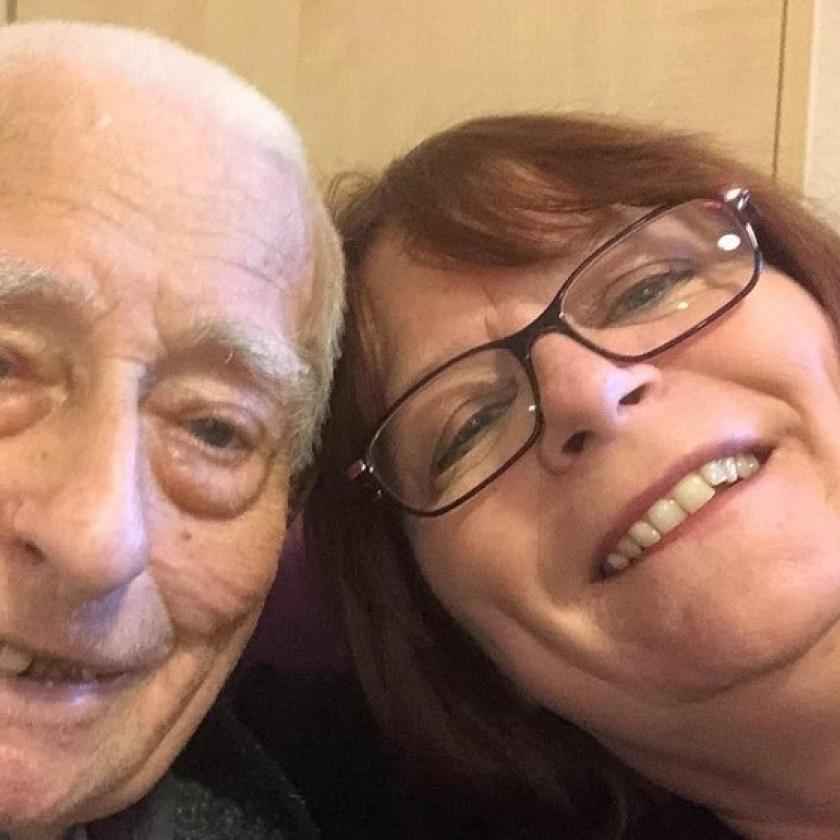 Dad was so lonely at home
Dennis, who lives with dementia, was lonely and isolated during lockdown. Daughter Brenda tells their story of how the Iffley team became his second family after a respite care stay.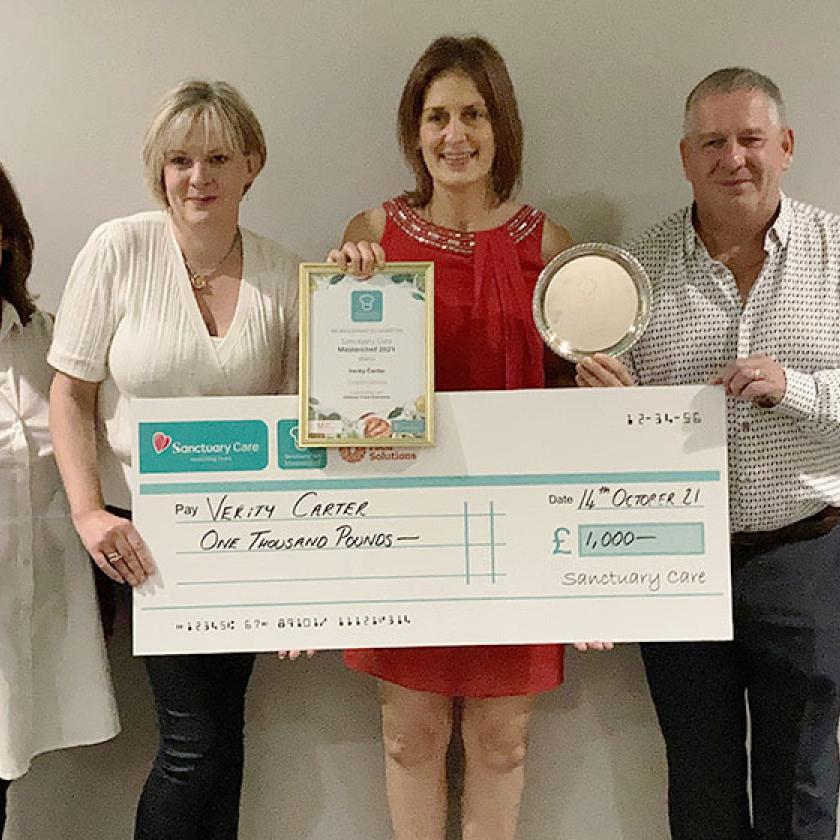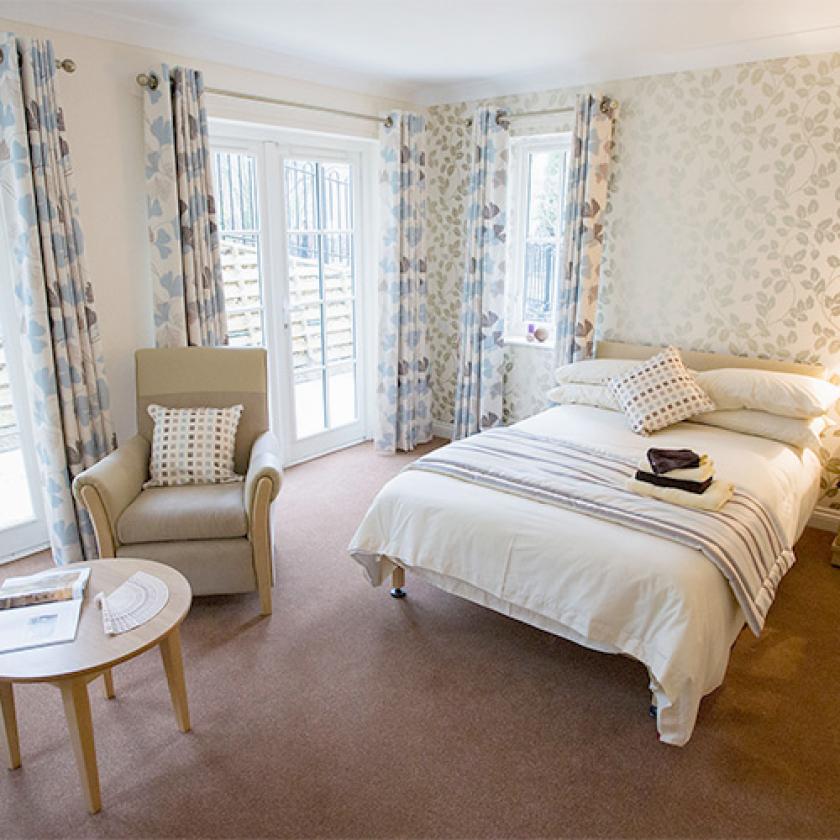 Lovely bedrooms to call home
Our bedrooms are more than just a room, they are spacious and tastefully decorated. A perfect place to start a new chapter.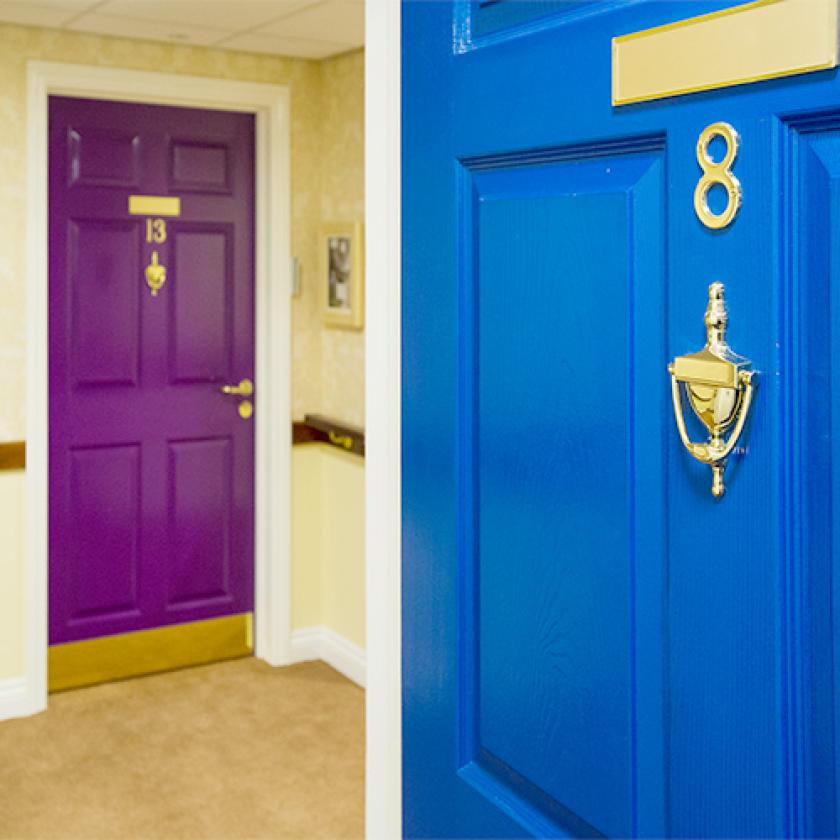 Your space, your door
All of our rooms have their very own front door and door number, creating a personal space for every single resident.
Ready to know more?
Get help every step of the way, contact us below to get information or advice.