Wantage Nursing Home in Oxfordshire
Garston Lane, Wantage
,
Oxfordshire
,
OX12 7AR
Nestled behind the Community Hospital in Wantage, we have a dedicated team at our nursing home, devoted to enriching our residents' lives. Providing nursing care and dementia nursing care, we also offer pre-bookable respite care breaks for those who need a little extra support away from home. These short-term stays are also ideal for carers who need to know their loved one is in safe hands, so they can take a break of their own and recharge the batteries.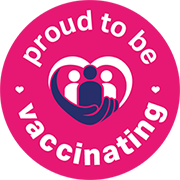 Safe admissions
Safe admissions into our care homes include the option for new residents to self-isolate in their own home before joining us.
 View our home
View our homes to find out more about life in our care home and ask any questions you may have to a senior member of our team.
 Safe visiting spaces
Our home has a pre-bookable designated visiting space to enable families to visit their loved ones safely. Please contact our home directly to pre-book.
What are the gardens like?
Completely enclosed, our private gardens are overlooked by a light and airy heated conservatory, which is a beautiful room in the nursing home. There is also a solid wooden gazebo which is ideal for outdoor visits in warmer weather. We also have an outdoor heated 'pod'.
What meaningful activities can residents enjoy?
The care home has a fantastic partnership with Radio Cherwell, the station for Oxfordshire's hospitals. Every other week presenter John Lant broadcasts a show live from the studio in Heading, especially for our residents, with their personal requests, dedications and messages. During the coronavirus pandemic, the radio has brought so much joy, with our residents' loved ones passing on surprise messages live on air, and them sending messages in return. (See our care home photos below).
Every morning at Wantage we 'Rise and Shine', limbering up with gentle exercise to music. The nursing home also hosts weekly Fizzy Fridays, where residents enjoy a glass of bubbly and nibbles.
The home also has its own hairdressing salon, with a mobile hairdresser who travels to Wantage for weekly appointments with our residents.
We have a dedicated team who are passionate about promoting dignity and choice, with many residents preferring one to one activities rather than group activities.
What are the bedrooms like?
Spacious and with en-suite walk-in wet room showers, there are emergency call systems in the bedrooms and en-suites, for extra peace of mind. Couples are able to have adjoining rooms, with one being converted into bedroom and one a lounge area if they wish.
And mealtimes?
Our head chef Michelle makes mealtimes a real highlight of the day. She is a superb baker, serving freshly baked cakes and biscuits each day.
How do we use technology in our nursing home?
Paper-based care plans have been replaced across Wantage, with Sanctuary Care's bespoke electronic care planning app kradle. This enables staff to update our residents' plans at the point of care on special iPhones, rather than spending time filling out paperwork. This means our staff have even more time to spend with our residents. The app has recently won the technology accolade in the Care Home Awards 2020.
At Wantage Nursing Home we also have iPads, which our staff use now more than ever to keep our residents connected to their loved ones over Skype and Facetime. This is especially important for our residents with greater nursing care or dementia nursing care needs, who are less mobile.
Is there car parking?
Yes, we have a large private car park to the rear of the nursing home, with plenty of spaces away from the main road.
Pricing Information 
It is usual for residents in care homes to contribute to the cost of their own care. Some people have the resources to pay for their care in full, whilst others make means-tested contributions. Our weekly fees are individual to each of our residents and are subject to a pre-admission assessment, which is required to truly understand the level of care and support needed. Our 2021 weekly care fees for nursing care start from £1,438, but maybe in the region of 20% more*. Pricing is dependent on your care needs and the type of bedroom that is right for you, from our standard rooms through to our premium bedroom options. *If you require more specialist care such as 1-2-1 support your weekly fee could be higher.
How do I find out more about paying for care?
We have dedicated advisors in our Care Enquiry Hub, who can signpost you regarding funding care and give you more information about the home. If you would like to speak to them directly please call 0800 917 0478. If you are interested in viewing the home and speaking to a member of staff directly, we can also give you a remote 'show around' with a virtual tour.
Pre-bookable respite care
Wantage Nursing Home now provides short-term residential dementia and nursing dementia respite care breaks. Pre-bookable respite care gives carers the opportunity to book a break-away of their own, safe in the knowledge that their loved one is receiving the very best care.
For more information and to book, fill out our online webform below or call our friendly team today on 0800 917 0478.
Facilities at this home
Accommodation
Activity room
Conservatory
Dining room
Ensuite
Hairdressing salon
Lounges
Wheelchair accessible garden
Wifi
Activities
Bingo
Children visits
Community events
Gardening
Light exercise
Live entertainment
Pet therapy
Care and support
Chiropody
Hairdressing
Home cooked meals
Physiotherapy
Podiatry
Respite Care
FAQs
FAQs:
Question:

How many bedrooms are there at Wantage nursing home?

Answer:

At Wantage we have 50 single bedrooms with walk-in wet room showers. We can also accommodate couples too.
Question:

What types of care do you provide at Wantage nursing home in Oxfordshire?

Answer:

At Wantage we are home for life, providing residential, dementia, nursing, respite and palliative, end of life care.
Question:

What is the home's CQC rating?

Answer:

Wantage is proud to be rated 'Good' in all areas by the Care Quality Commission following an inspection on 1st September 2021.
Question:

What facilities does the nursing home have?

Answer:

Our nursing home facilities include en-suite bedrooms, dining rooms and lounges, a hair salon and a conservatory overlooking the beautiful gardens.
Question:

What activities are on offer at Wantage?

Answer:

Activities at Wantage include gentle exercise sessions, our dedicated Radio Cherwell programme, Fizzy Fridays And pampering in the salon.
Stories from the home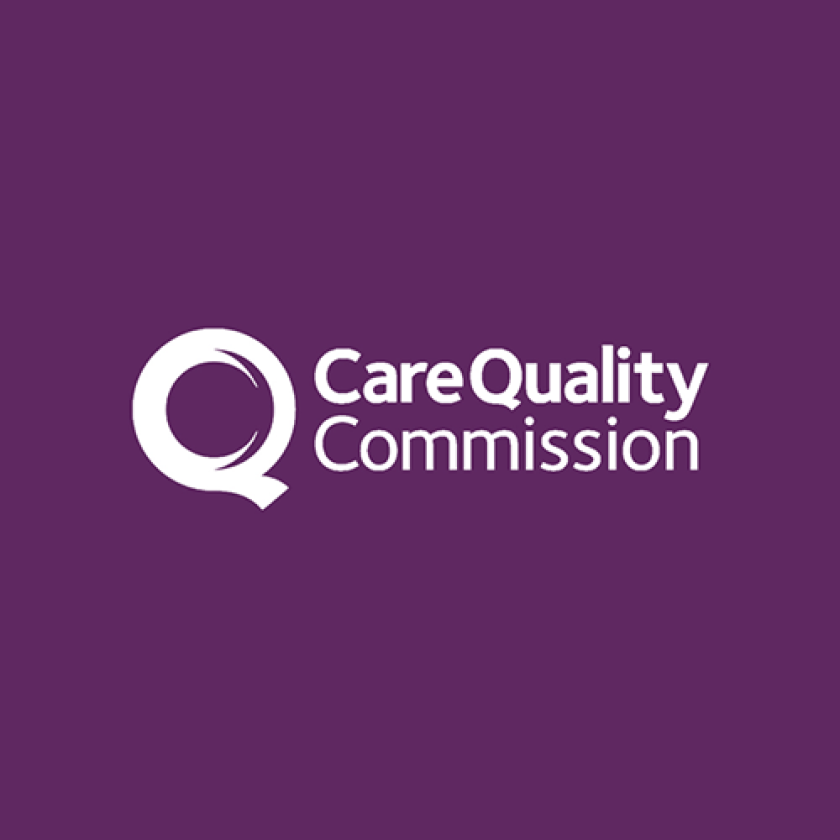 Dedicated Home Manager - Patricia
Home Manager Pat is a registered nurse and has worked in care for over 20 years. She has an absolute passion for dementia care and has had many caring roles within the sector.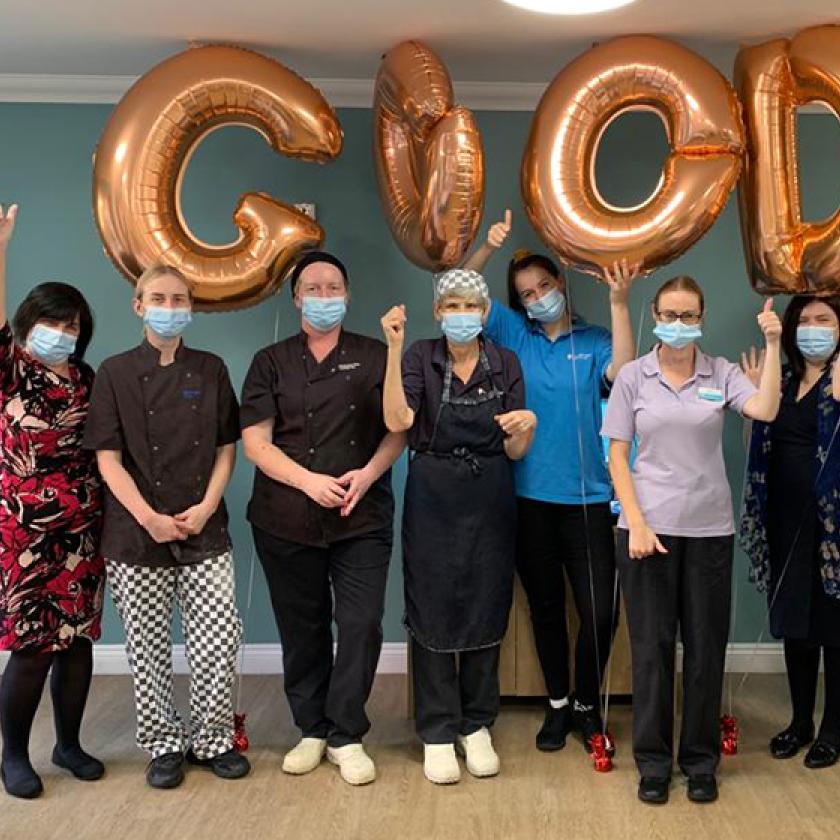 Fabulous CQC Report
Congratulations to home manager Pat and our devoted team – rated Good in every single area in our latest CQC report.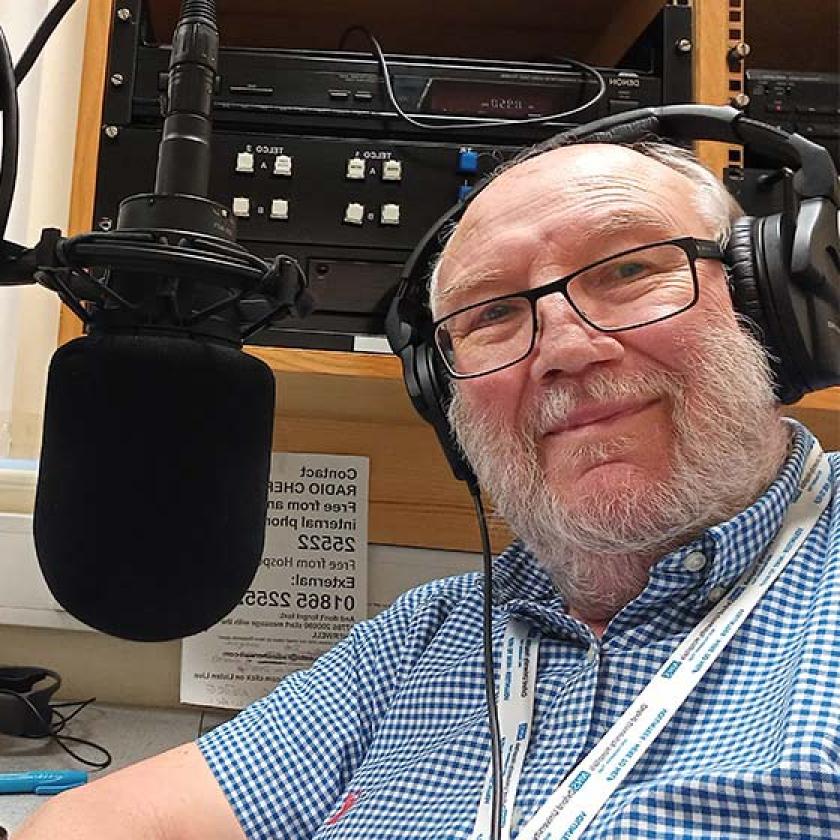 Ready to know more?
Get help every step of the way, contact us below to get information or advice.