The Rosary Nursing Home in Somerset
Mayfield Drive, Durleigh, Bridgwater
,
Somerset
,
TA6 7JQ
---
Care home admissions during the Covid-19 pandemic
Safe admissions into our care homes includes the option for new residents to self-isolate in the comfort of their own home for 11 days, before joining us in the care home where they will be tested for Covid-19 and supported to self-isolate for 3 more days until the result of the test is known.
---
With home manager Natali Edwards having worked at The Rosary for over 20 years, it's as much a home to her as it is her residents. When you ask Natali the most important thing about her role she says: "The reason we come to work is our residents, who we have the privilege of caring for."
Natali joined the team 23 years ago as a registered nurse and has loyally remained until this day. She is not the only long-serving member of the team. A quarter of the staff have worked at the nursing home for over ten years and a handful, like Natali, for over 20 years, providing incredible continuity of care at the Bridgwater-based home.
Set in a beautifully refurbished Jacobean-style manor house in Durleigh, Bridgwater, some of the rooms even have views over the Quantock Hills, an area of outstanding natural beauty in Somerset.
The experienced team provides nursing care, dementia nursing care, palliative and respite care. They are like a big extended family at the heart of the home, working together to provide the very best care for their residents. When you walk through the door the home has a very warm and friendly family feel, which is something the staff are very proud of.
The team is very diverse, with staff members from all over the world including India, The Caribbean, Poland and The Philippines. They recently celebrated this at the annual summer fete, creating 'street food' stalls showcasing tasty dishes from across the globe. These went down a treat with the residents, their families and visitors from the Bridgwater community!
Our beautiful gardens
Once a convent school, The Rosary has stunning period features including high ceilings and fireplaces, as well as a magnificent staircase. It's surrounded by stunning gardens. A focal point this year has been the new summer house, which the residents love to spend time in, admiring the gardens. Each month people from the Bridgwater and wider Somerset community come to the nursing home for a summer café, socialising with the residents over a slice of homemade cake.
At Christmas, the gardens are transformed into a magical winter wonderland, with over 15,000 individual festive lights! The display is turned on during The Rosary's Christmas fayre, and people flock to the nursing home from across Bridgwater in admiration.
The amazing lights display is made possible thanks to The Rosary's inspiring maintenance man Andrew Morgan. Nominated by the team for his dedication to the residents, Andrew went up against care staff from across the whole of South West to win the regional Ancillary Worker Award in the Great British Care Awards 2018. In his nomination, there were countless heart-warming examples showing his total dedication. He even carved a beautiful wooden cross for one particularly religious resident.
Andrew is not alone – the team at The Rosary are phenomenal and will do everything they can to make their residents happy. Take Remembrance Sunday, a day which is so important to so many of them. The staff crafted stunning poppies of all shapes and sizes, creating a giant feature wall of poppies down the home's beautiful staircase.
Day care service
As well as providing nursing and dementia nursing care, The Rosary also provides day care services to elderly people who live in their own homes in Bridgwater. People are able to book to come along for support with personal care like having a bath, for a delicious home-cooked meal or simply to take part in activities and socialise.
Pre-bookable respite care
Our stunning home, The Rosary, also provides short-term pre-bookable residential, nursing and dementia respite care, giving carers a break of their own, safe in the knowledge that their loved ones are receiving the very best care.
Stories from the home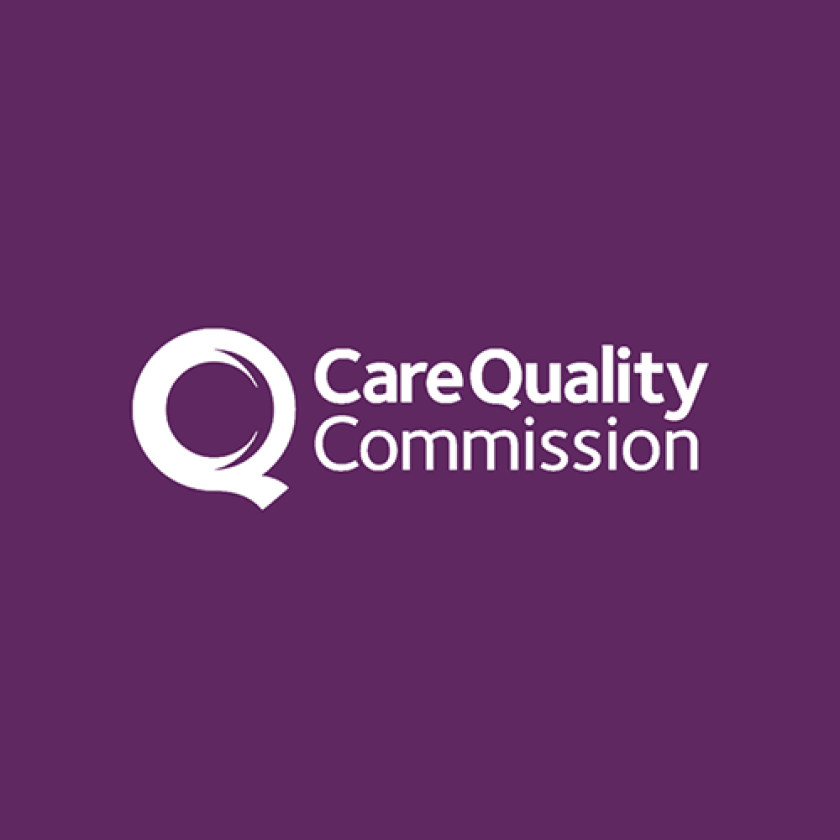 Raycel's passion for nursing
Take a tea-break with Raycel and understand why she's so dedicated to nursing.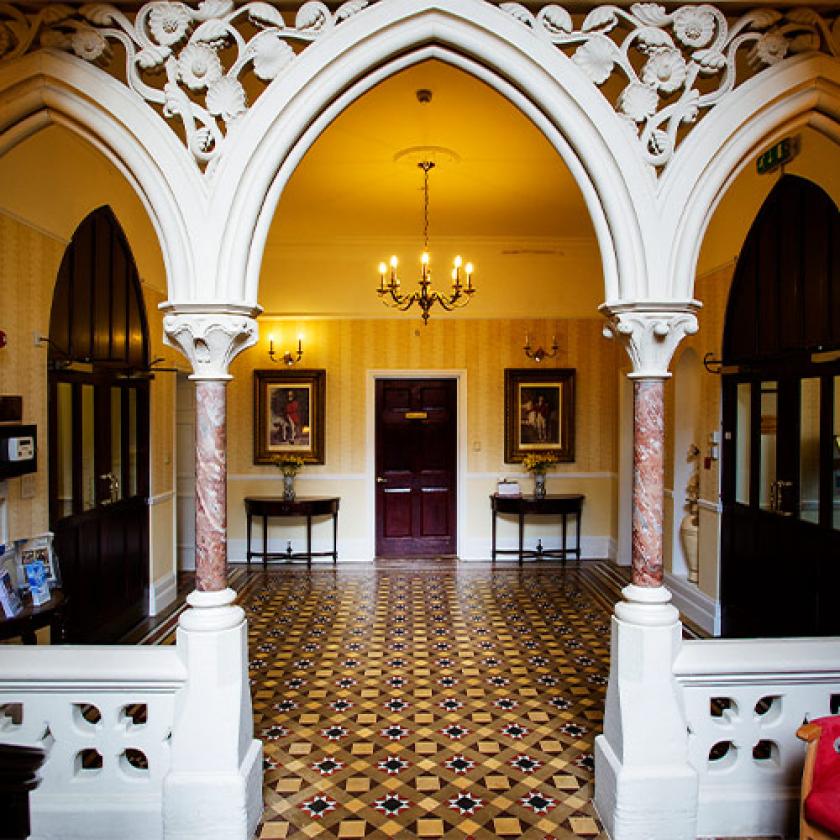 Stunning period features
The Rosary is beautifully refurbished Jacobean-style manor house with stunning period features and views over the Quantock Hills.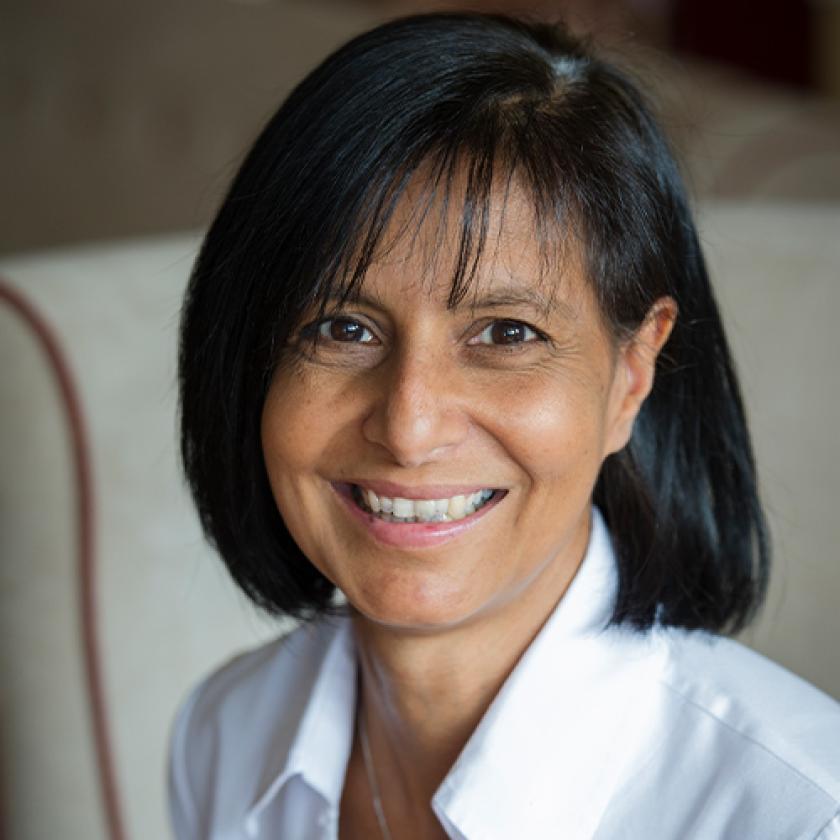 Home Manager and her 20 years
Natali Edwards, Home Manager, has worked at our home for over 20 years, so it's as much as a home to her as it is our residents.
Intergenerational activities
We host enriching activities and one that will always be everyone's favourite is when the local nursery children come to see us.
Great British Care Award winner
Our Andrew has recently scooped a Great British Care Award in the Ancillary Worker category in the South West. Well done Andrew!
Flying visits!
Animals of all shapes and sizes come to see us for a spot of animal therapy, from owls and rabbits, to donkeys and dogs.
Beautiful home, inside and out
We really are proud of our home, the beautiful location, stunning features and attractive décor makes us very special.
Facilities at this home
Accommodation
Conservatory
Ensuite
Hairdressing salon
Lounges
Period features
Summer house
Wheelchair accessible garden
Wifi
Activities
Card games
Coffee mornings
Light exercise
Movies
Nail care
Pamper sessions
Quizzes
Sensory activities
Care and support
Chiropody
Hairdressing
Home cooked meals
Physiotherapy
Podiatry
Respite Care
Ready to know more?
Get help every step of the way, contact us below to get information or advice.