Shirley's "wonderful" life at Caton House after home care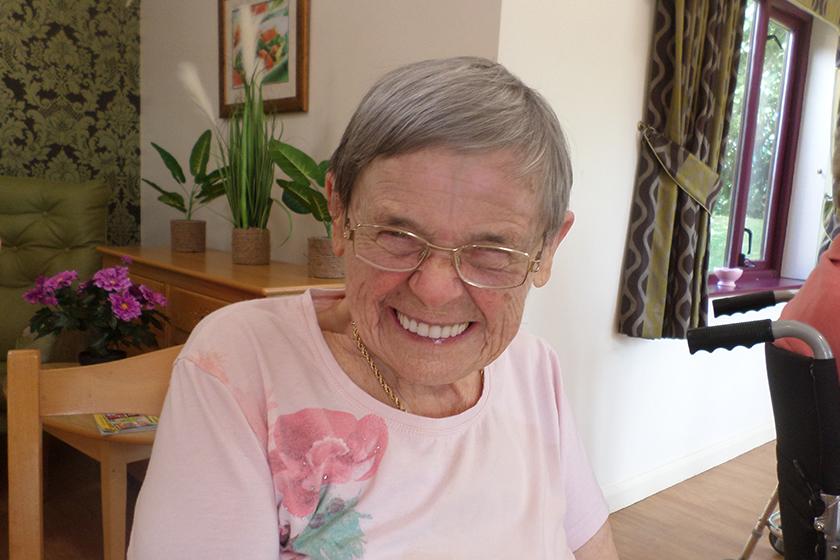 Having paid for a live-in home carer for her mother Shirley, Susan can't believe how much happier she is at our Caton House Residential and Nursing Home in Milton Keynes.
For Susan, while Shirley's home carer was kind and capable, having a one person looking after her mother day and night just fell short of what she truly needed. And despite having several live-in carers for her mother-in-law too, this still wasn't right.
"As soon as she would get to know someone, they would change over which was a problem as they had to adjust to each other." she explains. "I also found that the home carers were not necessarily all experienced with dementia."
Susan has been delighted with every aspect of Shirley's life at Caton House since she moved there in July 2020.
Companionship truly enriches lives  
"At Caton House it's great because you have that relationship with people and different people have different roles, so it is a whole team of people looking after your loved one which is wonderful," she explains.
For Susan the social side of life at Caton House is something very special.
"There is always companionship which is huge – if you are at home with a carer it's not the same," she adds.
"And there are so many activities in a care home which is wonderful. It is so much better for someone living with dementia as it is stimulating.
"When you have dementia like my mother, you are so vulnerable on your own. Now she gets a whole team looking after her day and night which is so much better."
For Susan the quality at Caton House is superb in every area – from the care and activities, to the food and housekeeping.
She adds: "The food is excellent - they have a very good chef and mum loves the food – and the home-baked cakes with her tea in the afternoon! She is always telling me how good the food is.
"And she always looks well groomed – she can't look after herself, but her nails are always cut and her hair neatly coiffured! Her clothes always look immaculate which is just wonderful."
For more about life at Caton House of any of our care homes, our Enquiry Support Team advisors are here to talk on 0800 917 0478.